Research Field
The School of Chemical Engineering was established in May 1992 in the engineering campus. It was established as the need for highly competent professional chemical engineers in the growing industries in both private and public sectors and in its pursuit of economic development. Today, the School of Chemical Engineering is a leading institution offering both undergraduate and graduate programs in chemical engineering. Our student population grew from less than 50 in 1992 to more than 400 today. The schools's growth refflects the opportunities in the rapidly growing chemical process industries in Malaysia and the expansion of our reseearch programs. The school with its modern laboratories and experimental facilities with highly dynamic and committted staff is well placed to partipate actively and contributes sighificantly in the process of industrialization of the country to reach its goal of becoming an industrialized nation by the year 2020. The school recognize the importance of active and close co-operation with the Malaysian Chemical Industry and hence interacts and works as and considers itself a partner in its development.
Vision
To be a leader in Chemical Engineering Research, excellence in education and center for innovations, discovery and creativity.
Mission
To provide opportunities for the pursuit of knowledge and expertise for the advancement of engineering, science and technology in nation's building and its progress.
To nurture creativity, innovativeness, competativeness and expand the frontiers of technolgy, education and research for the betterment of the society.
To produce well trained graduates who are innovative and analytical in their thinking to become leaders of the industry and contribute to the research in the industrial growth.
The school has more than 20 academic staff members with excellent credentials from leading institutions around the world. They are specialized in various emerging areas of Chemical Engineering. Many of the staff have had industrial experience and are engaged in joint collaboration research work with various industries and development of many industries in the area. Most of the staff are actively engaged in numbers of research projects funded by MOSTE under IRPA grants. There are numbers of research projects funded by outside funding agencies from Japan, ASEAN and Malaysian industries. The research efforts of the academic staff have been internationally acknoledgeed in terms of publications in international journals and winning awards for their research work in national and international forums.
The research facilities and activities in the school are in the THREE main areas of chemical engineering, that is Catalysis and Separation Process, Process Control and Bioprocess & Environmental Engineering.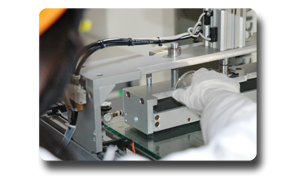 Catalysis and Separation Processes
Catalytic Reaction Engineering
Zeolite Catalysis
Petroleum Refinery Engineering & Natural Gas Processing
Energy from gas, coal and oil
Separation Processes including Membrane Separation Processes
Supercritical Fluid Extraction
The school is equipped with an excellent state of the art research facilities and modern laboratories with latest equipments to be used for student's training, research, industrial consultation, chemical and material testing. These equipment rare used to give intensive training for manpower and personnel associated with process industry. The school has a separate computer laboratory equipped with more than 100 PCs and work stations. It has a number of software packages such as PROCEED for process flow sheeting and drawing of complete plant, HYSIS for plant and equipment design, MATLAB, ASPEN, MATCHCAD, SIGMAPLOT, FLUENT, POLYMATH, MAPLE V for modelling, simulation and optimization of chemical and petrochemical processes and computational tasks.
Process Control
DCS and PC based process control
Plant Safety, Risk and Hazard Analysis
Modelling, Simulation and Optimization
Plant Design and Development
The computational facility is available in all research laboratories and the school computers and workstations are part of LAN. The whole network is also connected to the mainframe computer center and Jaring network system.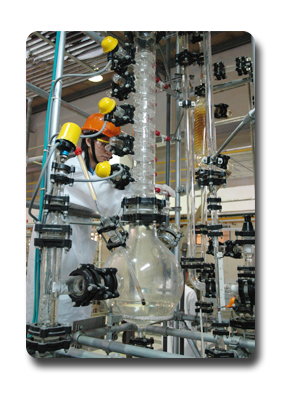 Bioprocess and Environmental Engineering
Enzyme Catalysis
Enzymatic Membrane Reactor for Chiral Drugs Production
Fermentation Technology
Bioreactor Design and Operation
Waste Water Treatment Technologies
VOC, NOX and SOX removal Technologies
Environmental Monitoring and Control Technologies
Incineration Technology
Waste Materials Utilisation to Value Added Products