Low Carbon Economy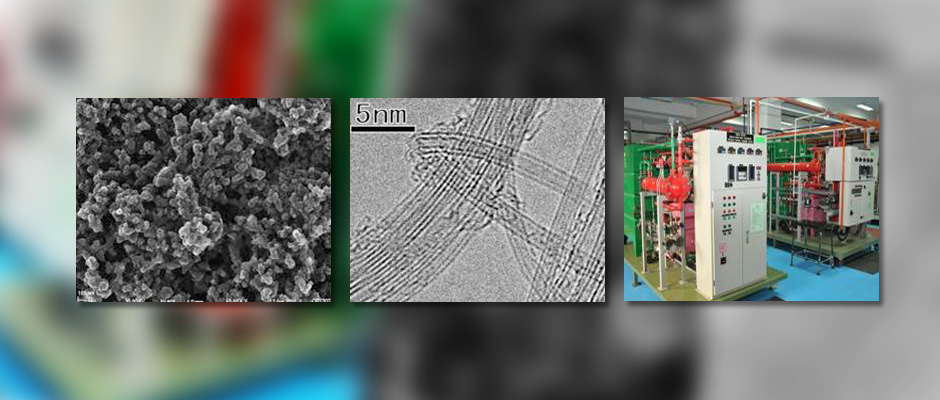 A low-carbon economy (LCE) or sometimes also termed as decarbonised economy is an economy that has a minimal output of greenhouse gas (GHG) emissions into the environment biosphere. In this context, it usually refers to the emission of carbon dioxide and methane. GHG emissions due to anthropogenic activity are increasingly causing either climate change (global warming) or making climate change worse. Scientists are currently concerned about the negative impacts of climate change on humanity in the foreseeable future. Globally implementations of LCEs are therefore targeted to avoid catastrophic climate change. It also serves as a precursor to the more advanced, zero-carbon society and sustainable economy. Research works towards achieving the objectives of LCE includes among others topics such as carbon dioxide capture and utilization as well as methane reforming to useful hydrocarbons.


Result/Achievements/Research Findings/Applications.
MTDC Grant, LRGS Grant, Sumitomo Grant, CRADLE Grant, Felda Foundation Grant, SAGA Grant, Sciencefund Grant etc.
Top Research Scientist Malaysia, Perak Foundation Award, Malaysian Toray Scientific Award
Expertise of members – sought problem (problem solving)
Chemical engineering fields of research that directly contribute towards meeting the objectives are such as adsorption, nanomaterials, carbon nanotubes, catalysis, membrane separation, bioconversion, reaction engineering, biofuels, modeling, process control and integration, sensor and safety engineering etc.
Contact person:
Name: Professor Dato' Ir. Dr. Abdul Rahman Mohamed
Current Position : Vice Chancellor Universiti Sains Malaysia
Email: This email address is being protected from spambots. You need JavaScript enabled to view it.
Tel: 604-599 6410
Website: http://chemical.eng.usm.my