Malaysia Has Three Professors On World's Most Influential Scientific Minds List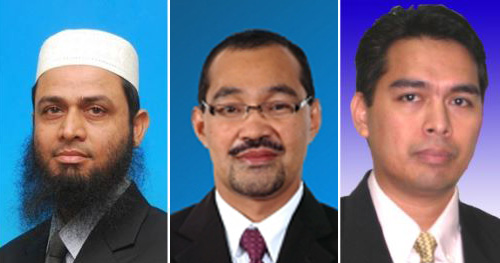 PETALING JAYA: Three Malaysian academics are among the world's leading scientific minds, according to a report by business information firm Thomson Reuters.
Titled The World's Most Influential Scientific Minds: 2014, it is the third such list by the firm, with the first published in 2001
The local scholars honoured were Prof Dr Abdul Latif Ahmad from Universiti Sains Malaysia's school of chemical engineering, Prof Dr Ishak Hakim from Universiti Kebangsaan Malaysia's science and technology faculty and Prof Dr Saidur Rahman from University Malaya's engineering faculty.


In a press release, Thomson Reuters stated that those in the list had earned their distinction by publishing the highest number of articles that were most frequently cited by fellow researchers.


The global list, also known as the Highly Cited Researchers report, featured about 3,200 individuals who published the greatest number of highly-cited papers in one of 21 broad fields from 2002 to 2012.


The longer-range study, which updates the world's most influential researchers listing, saw analysts from the New York-based firm studying citation data over 11 years.


"By analysing these citation connections, one can identify the most impactful people, publications, programs, and more. The listings in Highly Cited Researchers truly reflect positive assessment by peers," said Thomson Reuters Scientific and Scholarly Research managing director Gordon Macomber.


This was achieved by tracking authors who published numerous articles that ranked among the top 1% of the most cited in their respective fields in the given year of publication.