SCE Industrial Visit to Tenaga Nasional Berhad Research (TNBR)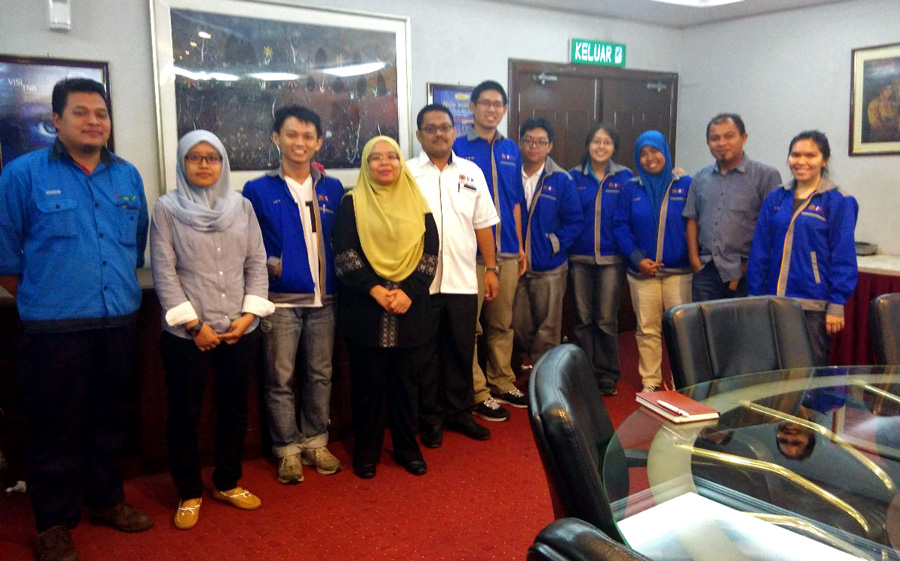 On 21st Oct 2015, a group of final year students accompanied by Associate Professor Dr Syamsul Rizal Abdul Shukor made a technical visit to TNB Research (TNBR) Sdn Bhd at Bangi, Selangor. The technical visit was part of the collaborative efforts by the students in completing the Final Year Plant Design project through discussions with the industrial experts in Carbon Capture utilisation and Storage (CCUS) technology.
The delegation was warmly received by TNBR counterpart headed by Pn. Noraziah Muda, the Principal Researcher of TNBR's Low Carbon Power Generation Technology research group.

The held discussion touched on different technologies used in storage of greenhouse gases such as carbon dioxide using the geological storage, storage in saline bed or in depleting oil wells which at the same time provides additional benefit to enhance oil recovery.
In geological storage, the carbon dioxide was pumped into the bottom of cape rock, and using the advantages of the high pressure exerted on the carbon dioxide gas by the cape rock, the technique assisted the formation of carbonates.
The discussion session also covered the carbon dioxide conversion into useable form of energy source such as methane and carbon dioxide capture through absorption by algae.