Lawatan Naib Canselor ke Pusat Pengajian Kejuruteraan Kimia
NIBONG TEBAL, 5 Febuari 2016 – Pusat Pengajian Kejuruteraan Kimia telah menerima kunjungan daripada Naib Canselor dan delegasi yang terdiri daripada pegawai-pegawai Utama Universiti pada 28 Januari 2016. Kunjungan ini adalah merupakan sebahagian dari acara lawatan beliau ke Kampus Kejuruteraan.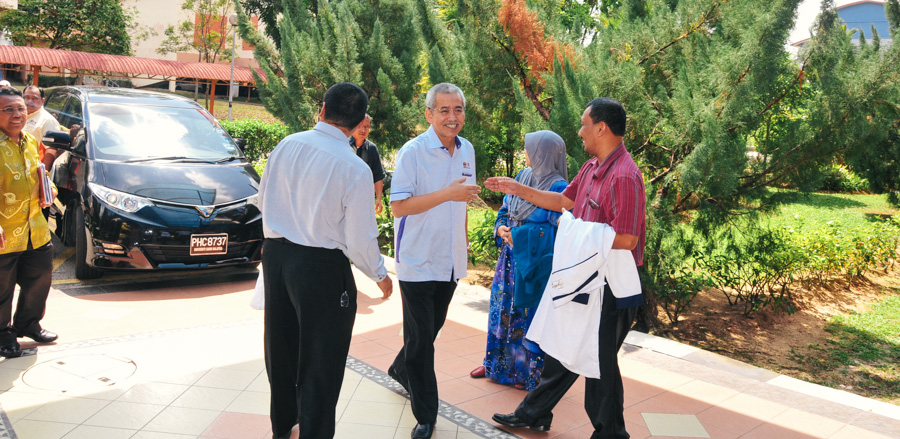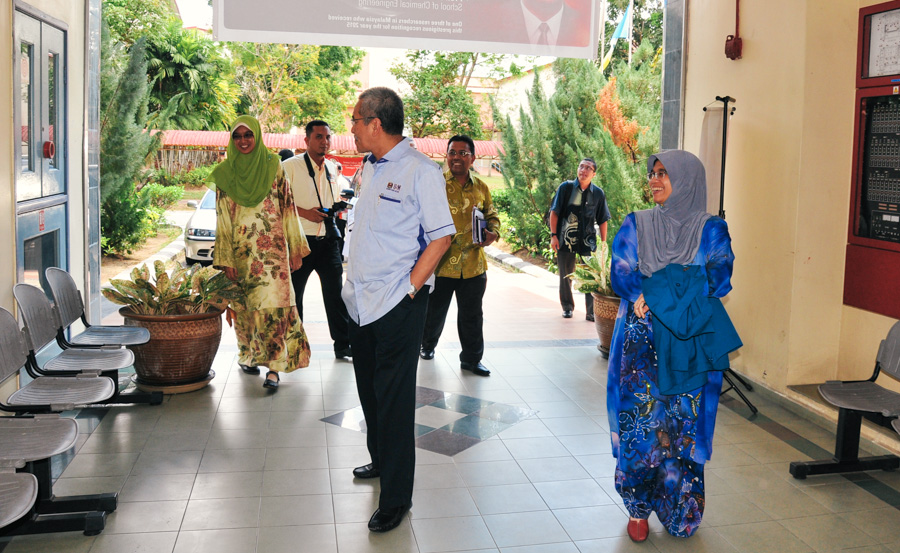 Ketibaan Naib Canselor di sambut oleh Dekan dan Pegawai-Pegawai Pusat Pengajian.

Naib Canselor telah melawat makmal yang telah melahirkan penyelidik yang banyak menyumbang kepada pengiktirafan universiti iaitu Profesor Dr. Bassim H. Hameed di Pusat Pengajian Kejuruteraan Kimia yang juga diiktiraf sebagai The World's Most Influential Scientific Minds 2015 oleh Thomson Rueters Web of Science. Naib Canselor turut melawat beberapa buah Makmal Loji Pandu@Pilot Plant di Pusat Pengajian Kejuruteraan Kimia. Lawatan ke Makmal Loji Pandu ini adalah selari dengan hala tuju Universiti kearah penjanaan kewangan, pengkormesilan dan penghasilan KPI yang tinggi kepada Pusat Pengajian dan Universiti.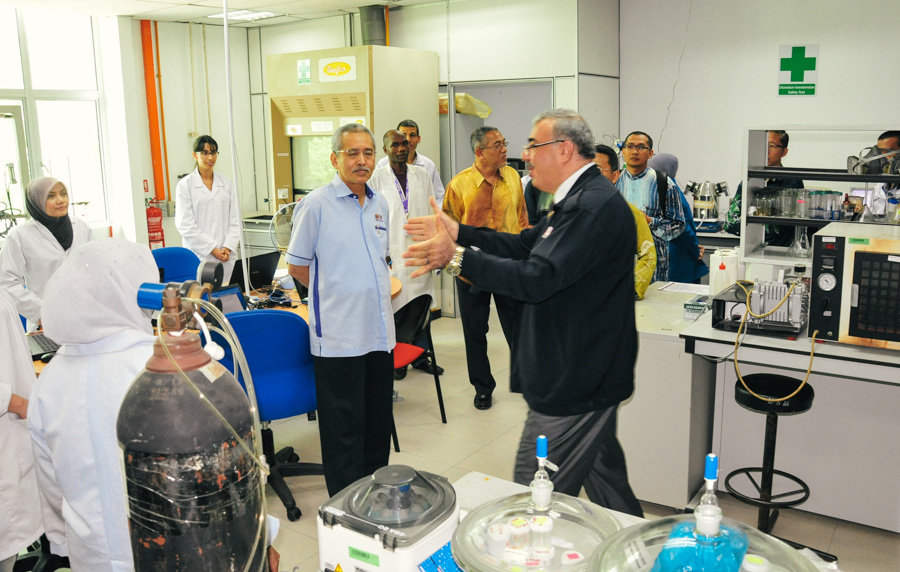 Taklimat oleh Prof. Bassim mengenai penyelidikan beliau di makmal.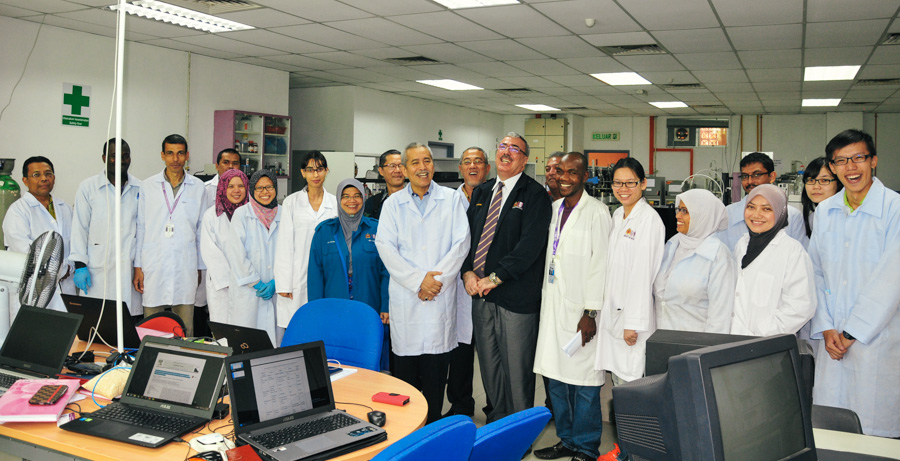 Sesi bergambar, Naib Canselor berkongsi ceria bersama Penyelidik dan Pelajar.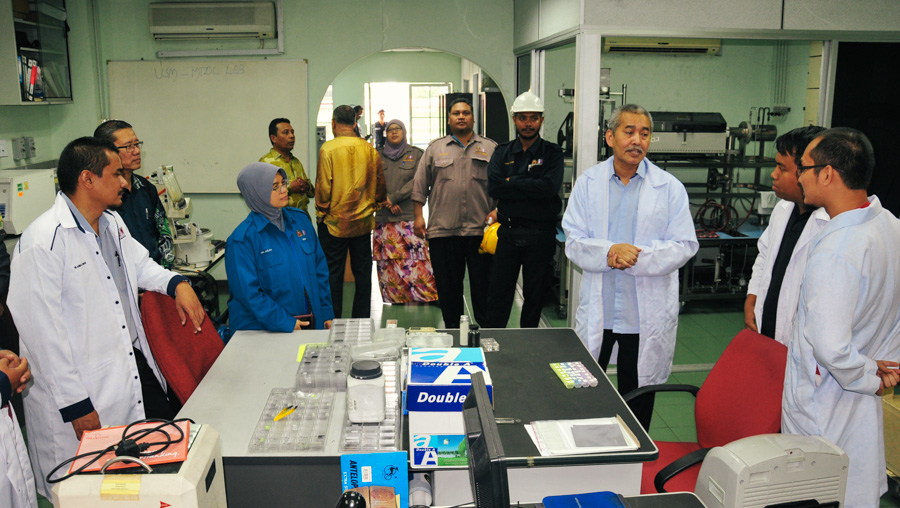 Naib Canselor sedang mendengar penerangan ringkas dari pelajar seliaan Profesor Dr. Abdul Rahman Mohamed, di Makmal MTDC, Projek Penghasilan Graphene.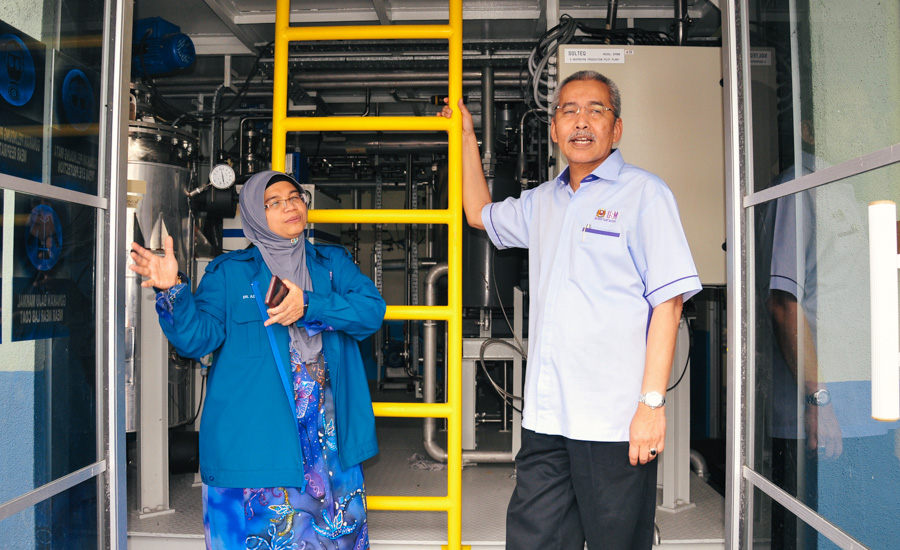 Prof Azlina sedang memberikan taklimat ringkas kepada Naib Canselor di Makmal MTDC, Projek Membrane Bio Reaktor (S) Ibuprofen.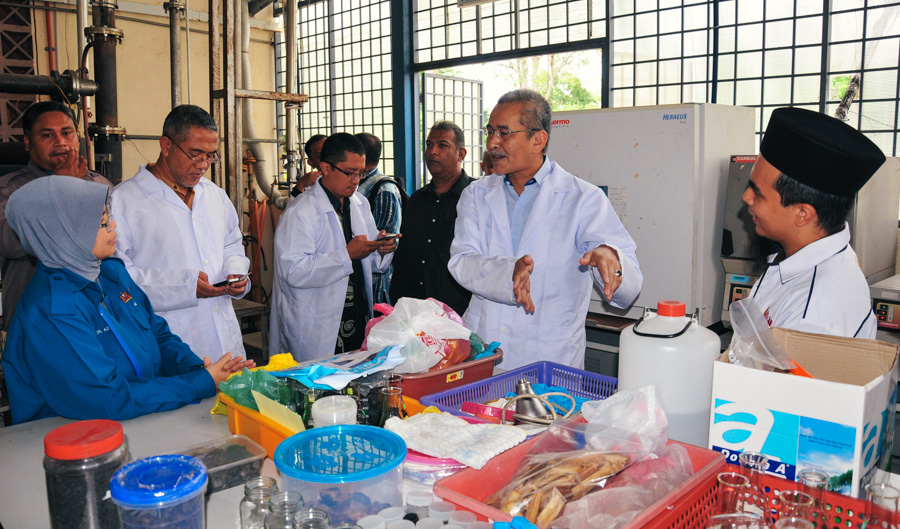 Prof. Madya Dr Mohd Azmier Ahmad sedang memberikan taklimat ringkas kepada Naib Canselor di Makmal beliau di bawah Projek Penghasilan Karbon Teraktif.

Yang turut hadir dalam sesi lawatan ini ialah Pendaftar, USM Profesor Dr. Abd Aziz Tajuddin, Pengarah Pengurusan Canselori, Tuan Hj. Mohd Saad Hj. Din dan Ketua Pegawai Pembangunan Encik Arman Abdul Razak.


Teks: Samsuri Musa / Foto: Mohd Hisyam Adnan