Exploring the Eastern culture: A visit by the students and academic staff of the Eindhoven University of Technology, the Netherlands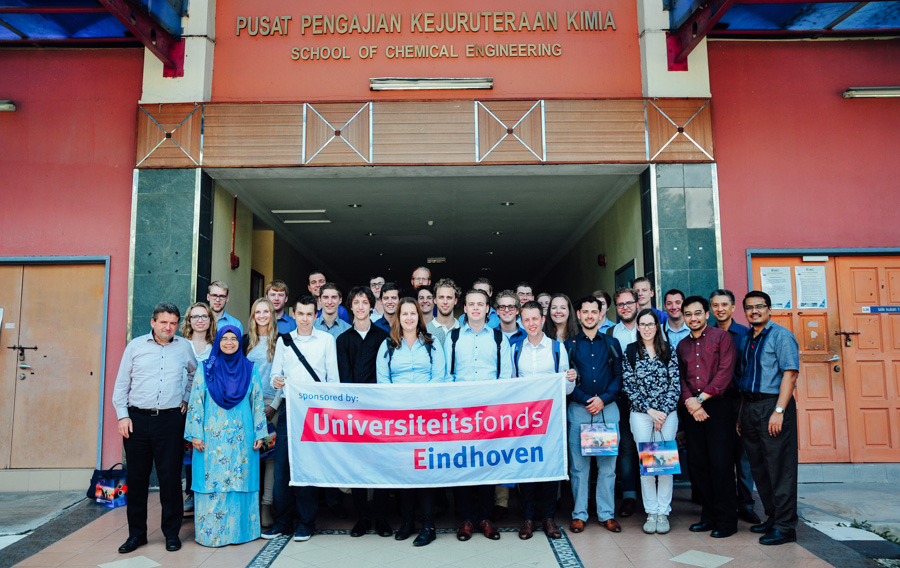 27th July 2016 (Wednesday), the School of Chemical Engineering, USM welcomed visitors from the Eindhoven University of Technology, which consists of 28 undergraduate students and an academic staff. The team was lead by Mr. Fabrice Fontein as the Chairman of the T.S.V. Jan Pieter Minckelers association (Japie) and accompanied by Professor Volker Hessel representing the academic staff.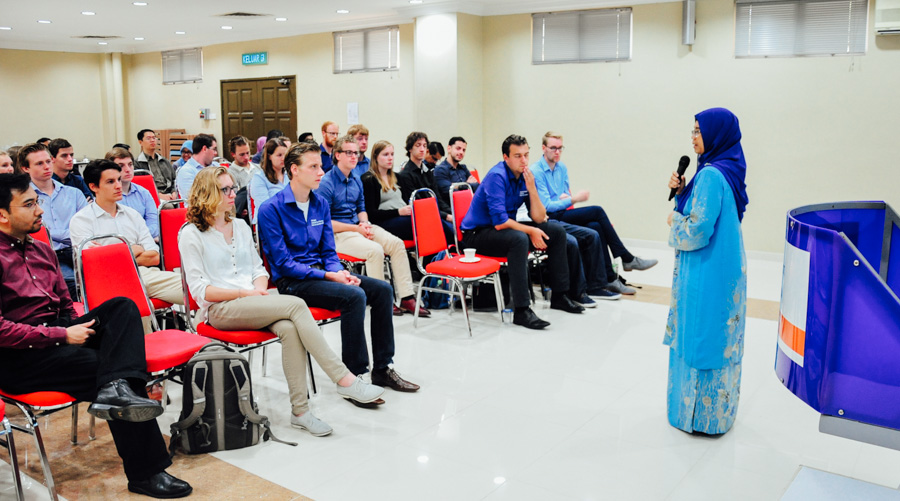 The visitors were initially briefed by the Chemical Engineering Dean on the history of the School upon arrival and later invited for a morning tea and coffee. Mr. Fontein then presented his short introduction about the organisation (Japie) and later elaborated on the group's tour, which started as early as the first week of July. The group members who had their first time experience visiting countries from this region were very excited, especially when they went into the rain forest of Taman Negara for the first time.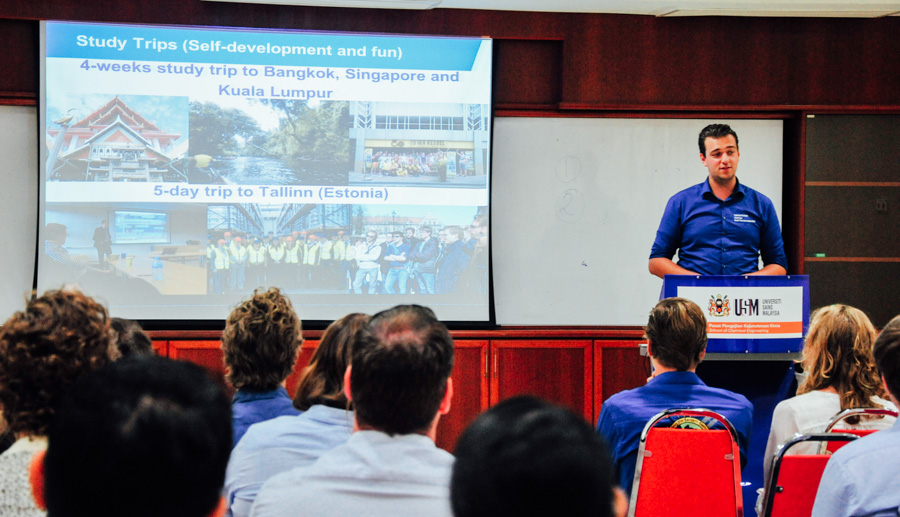 Professor Hessel then gave a short presentation about the Eindhoven University of Technology and later the Department of Chemistry and Chemical Engineering where the team were representing. He then continued with a seminar on his research work entitled; Micro Flow Chemistry & Process Technology.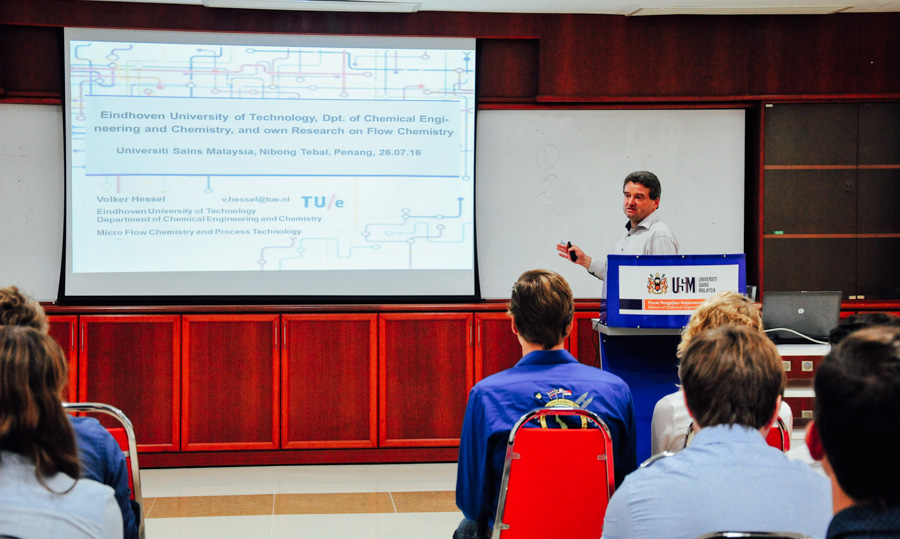 The visit would rather be incomplete if the guests were not going for a tour around the School, thus, they were all brought to the Unit Operations, Analytical and Process Control Labs before the session concludes.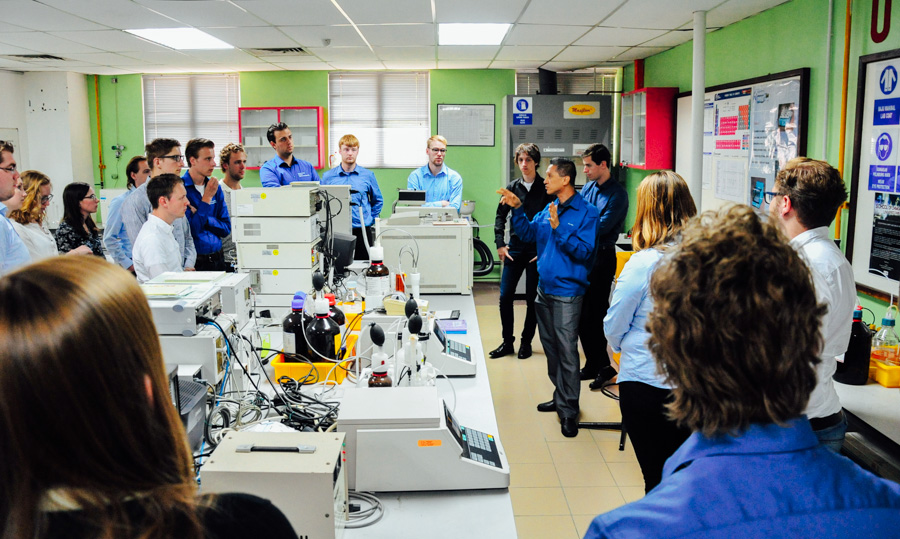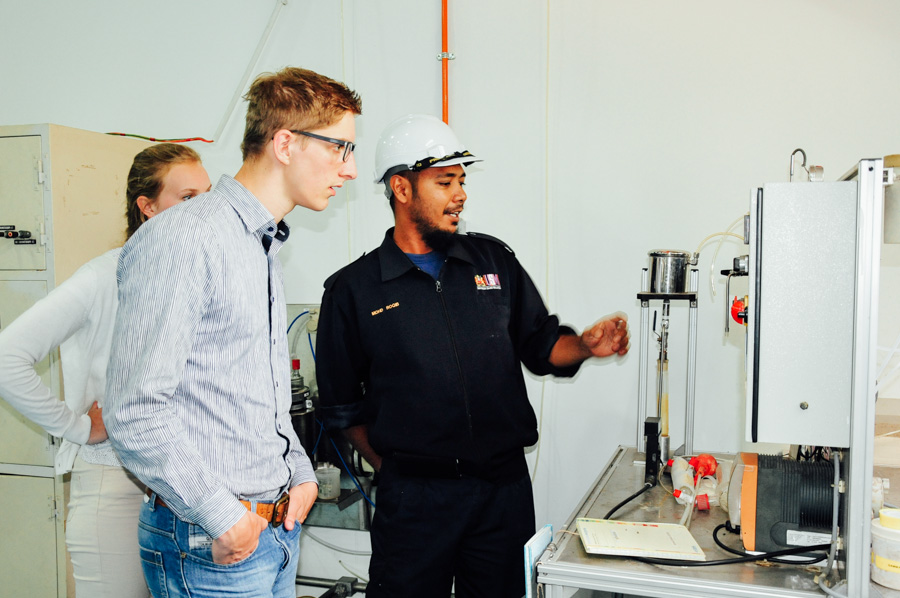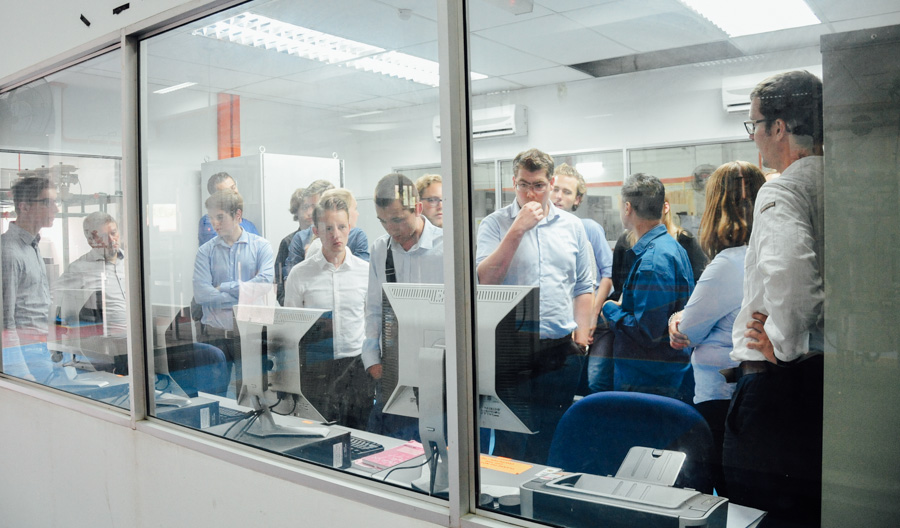 As the day coincides with the "Jamuan Aidilfitri" of the Engineering Campus, therefore all the Eindhoven team was cordially invited to the Campus Main Hall for a big feast together with the campus staff. Their presence was announced by the Campus Director, Professor Ahmad Farhan Mohd Saadullah, which then received a round of applause from the crowd. The Vice Chancellor as well as all the University's management team from Penang was also present during the event.
The Dean and all the management committee bid them farewell at about 2 pm and hope that the visit would not stop here, may there be further collaboration between the two departments in years to come.
Text : A.P Dr. Mohamad Hekarl Uzir
Photo : Hisyam Adnan