Chemical Engineering Short Course: Characterization of Porous Catalysts and Adsorbents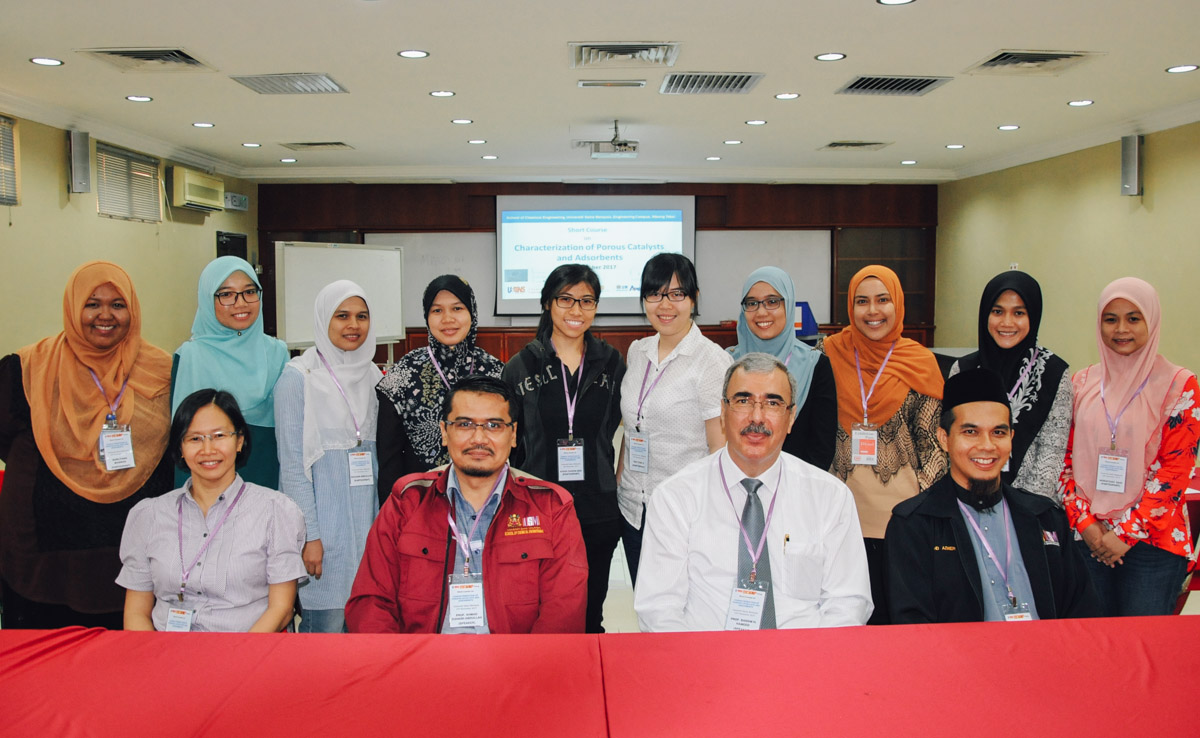 15 November 2017; a Short Course on the Characterization of Porous Catalysts and Adsorbents was successfully organized by the School of Chemical Engineering, Universiti Sains Malaysia. It was a one-day session looking at a series of characterization methods commonly used in characterizing porous catalysts and adsorbents. The course covered both the theory behind the characterization techniques together with practical examples and laboratory visit. The session was joined by 11 participants from different backgrounds of different institutions.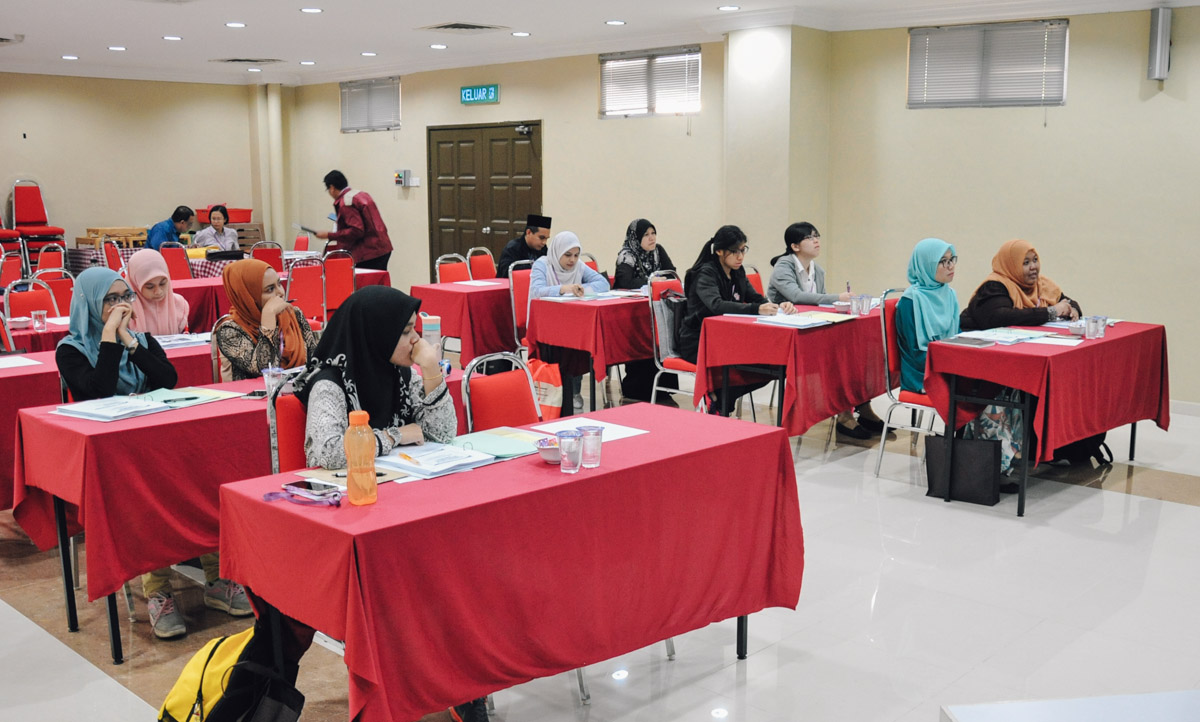 The main objective of the short course is to equip the participants with the fundamental and essential knowledge related to the characterization methods and how to systematically interpret the results obtained from the characterization work.
The short course was kicked-start by Professor Bassim H. Hameed on the introduction of porous materials, types of characterization techniques and their applications. It was then followed by Professor Dr. Ahmad Zuhairi Abdullah on the topic of chemisorption and thermal analysis. Later in the afternoon session, Assoc. Prof. Dr. Mohd Azmier Ahmad shared his experience on the surface and composition analyses followed by Assoc. Prof. Dr. Tye Ching Thian on the topic of XRD and FTIR applications.
The short course then concluded with a laboratory visit to look at the equipment used mainly for catalysts and absorbents characterization purposes.
Participants were later presented with the certificate of attendance by the Deputy Dean (Research), Professor Dr. Ahmad Zuhairi Abdullah.
By: A.P. Dr. Tye Ching Thian
Edited by: MHU