"Always be humble for all the success we achieved as we will not always be at the top of the summit", advised Prof. Azlina
31 December 2018
; With the end of the 3rd Management Meeting of the School of Chemical Engineering for Semester I, 2018/19 at 11 am today, therefore, marked the end of the 8 years and 8 months reign under the deanship of Professor Azlina Harun@Kamaruddin together with her executive committee (Exco) that runs the School within that period of time.
It has been a very long journey since 2010 with a number of changes to the exco members. The first Deputy Deans under the new management in 2010 were; Assoc. Prof. Dr. Mohamad Zailani Abu Bakar and Professor Lee Keat Teong whom held the portfolios for the Academic and Research & Postgraduates respectively. Later, the task for the Research & Postgraduates changed to Professor Mohd Azmier Ahmad for a short period of time before it was passed to Professor Ahmad Zuhairi Abdullah. Within that period, Professor Zuhairi also held the post of Deputy Dean, Industry & Community Network before the portfolio was discontinued in the last two years. The Academic portfolio was also changed in 2017 when Dr. Zailani was given a 2-year MC due to his health condition and the task was taken over by Professor Zainal Ahmad until today. The Programme Chairmen then were Assoc. Prof. Dr. Mohamad Hekarl Uzir, Dr. Suhairi Abd Sata, Assoc. Prof. Dr. Tan Soon Huat and the recent addition, Dr. Khairiah Abd Karim. The posts were then restructured into Managers that cover talent empowerment, academic quality and infrastructure.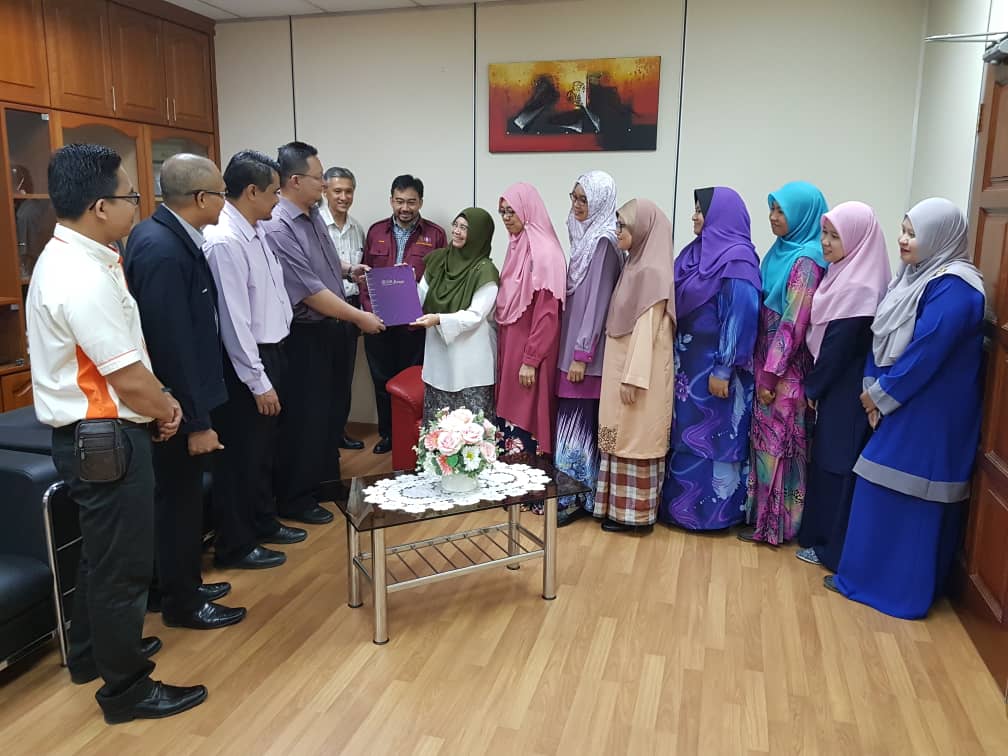 In the last Board Meeting of the School of Chemical Engineering on December 14, Professor Azlina had the opportunity to thank all the Board Members for the continuous support and help throughout the years, especially when she first held the post in 2010. In her last address to the board, she advised the new management to always be humble and grateful for all the success and glories achieved by the School.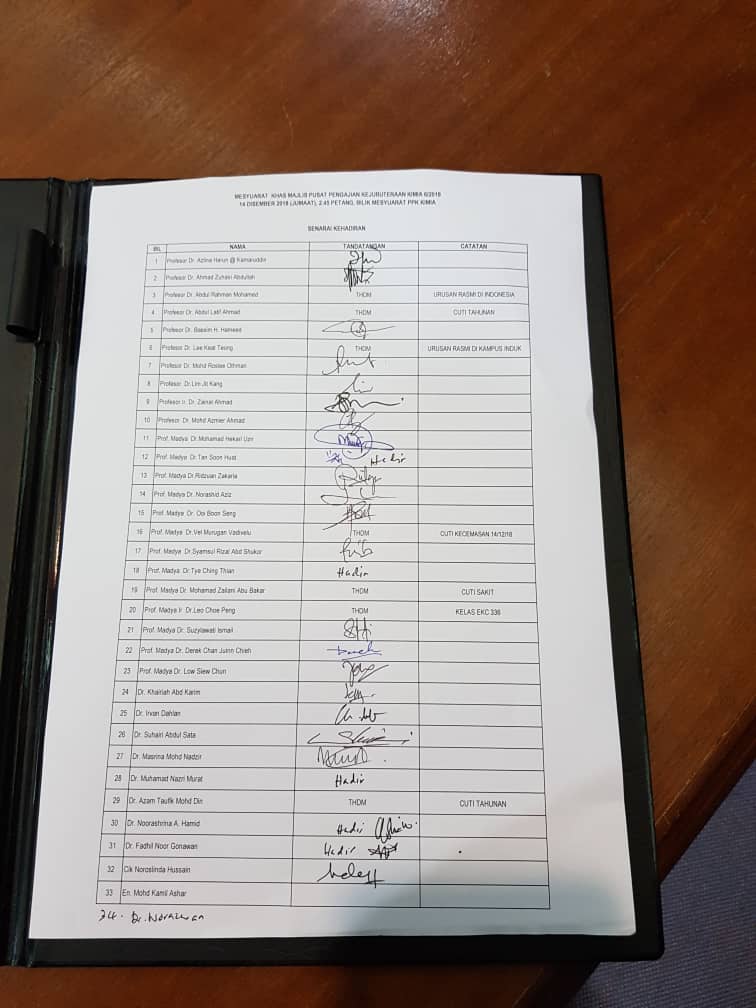 "We will not always be at the top, therefore, always remember to look back those years when we were struggling to put our name up at the apex", she explained.
The School of Chemical Engineering today welcomes the new management led by Professor Zainal Ahmad together with the new line-up of executive committee to bring the School to the next level for the next 3 years and in years to come.
The Board Members will give full support to the new team and wish them the very best!