Penchem Industrial Collaboration Delegation Visit
USM ENGINEERING CAMPUS, 22 February 2019 – Dr Ng Chee Mang and his team from Penchem Technologies Sdn Bhd had an insightful visit to School of Chemical Engineering's MTDC CNTs laboratory at USM Engineering Campus. The purpose of the visit was to exchange ideas and discuss potential collaborations on usage of carbon nanotubes (CNTs) for development of high quality products in Penchem.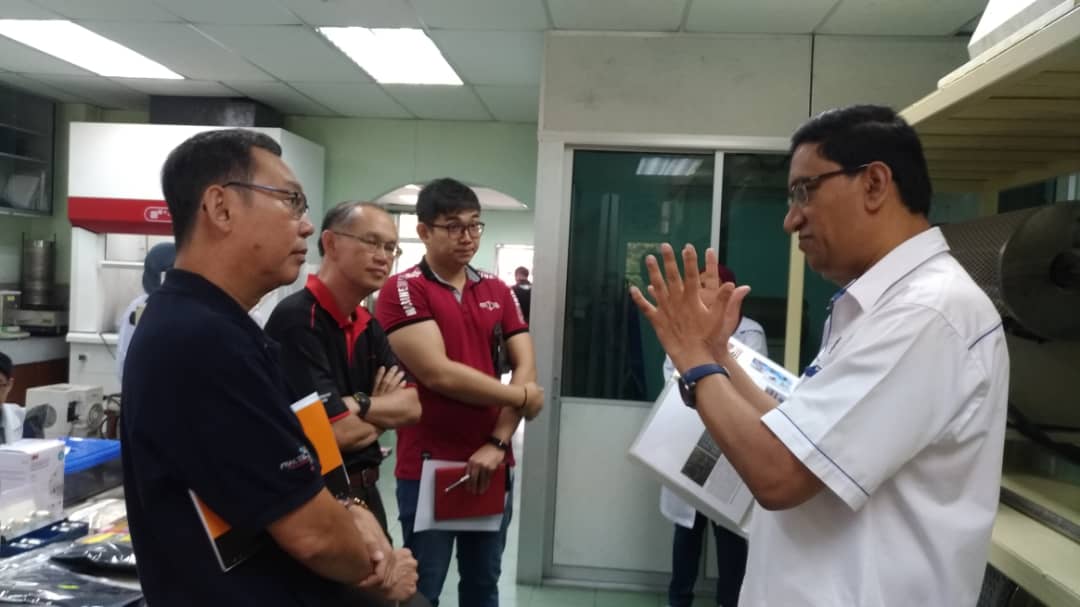 Professor Ir. Dr. Abdul Rahman Mohamed (Deputy Vice-Chancellor of Research and Innovation) briefed on the current project to functionalize CNTs production in large scale via continuous mode using rotary reactor. The prepared CNTs shown remarkable properties which make them unique and suitable for a wide range of applications.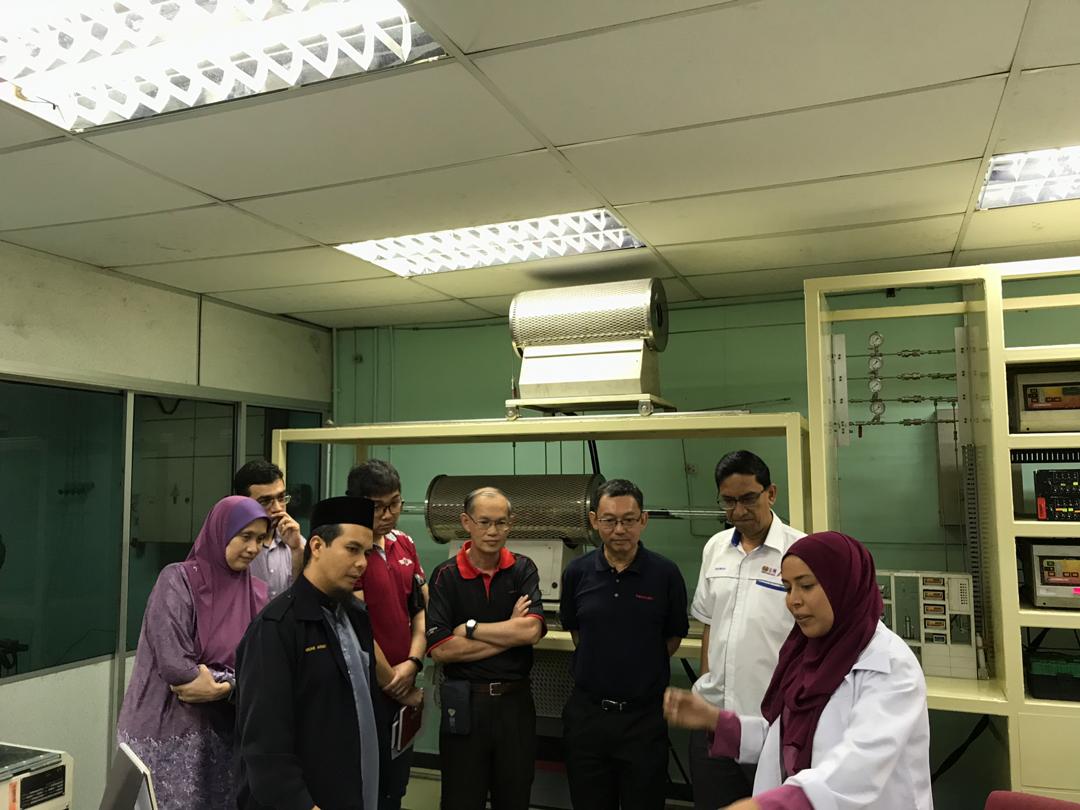 Dr Ng commented that there were a lot of great things that can be achieved in the future by using the CNTs prepared by Professor Ir Abdul Rahman's research group as currently the company still importing CNTs from oversea. The delegation also has been briefed on the services offered by the SERC USM.

Also present were Professor Dr. Azlina Harun@Kamarudin (Director, Science and Engineering Research Centre), Professor Dr. Mohd Azmier Ahmad (Deputy Dean, School of Chemical Engineering) and Prof. Ir. Dr. Mariatti Jaafar (Deputy Dean, School of Materials and Mineral Resources Engineering).




Text prepared by : Prof. Mohd Azmier Ahmad