International Students Excited to Join School of Chemical Engineering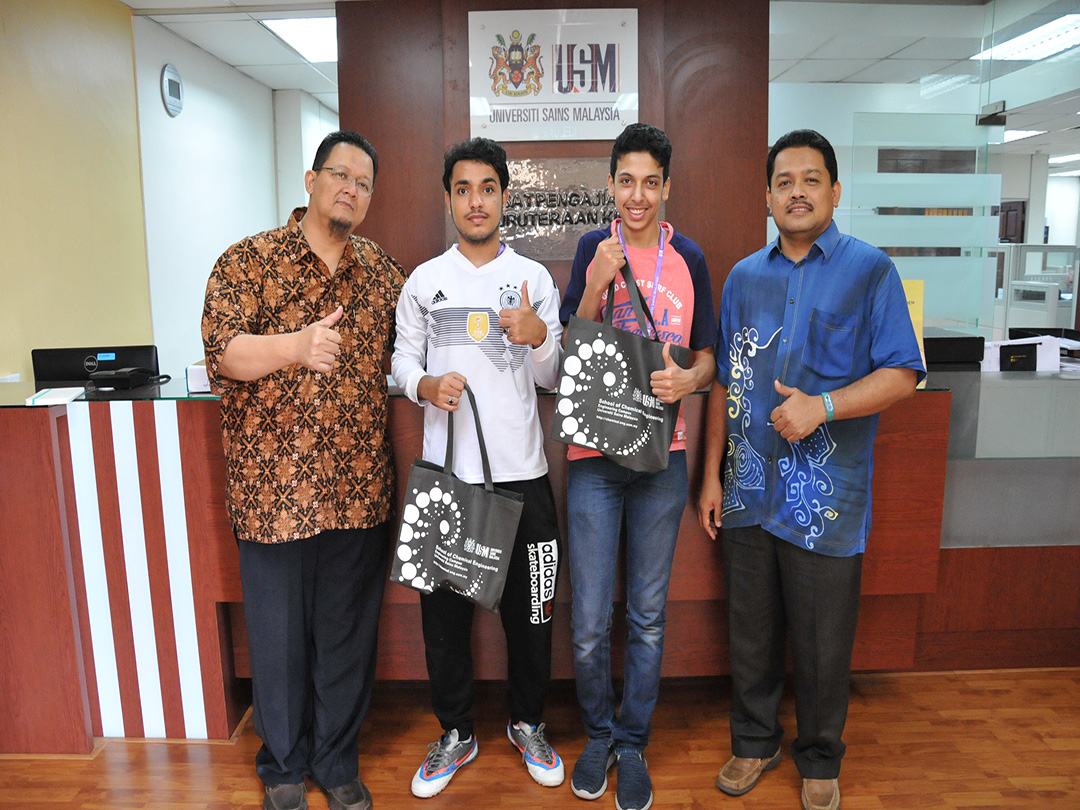 15 February 2019; The School of Chemical Engineering today received two international students to read chemical engineering for the Second Semester intake in 2018/2019 Academic Session. The students have to go through the Orientation Week together with all other international students from other campuses across the university.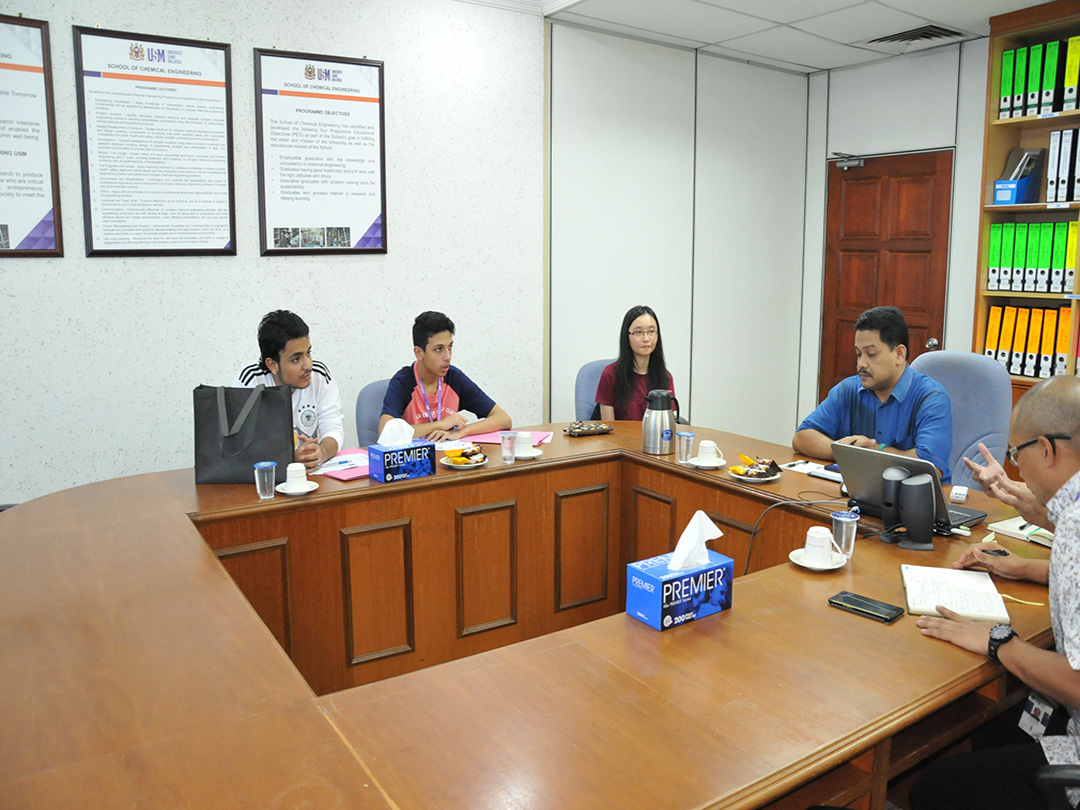 Salem Abdulrahman Salem Omar, 18 and Amer Mohammed Saeed Hajeb, 22 flew from Yamen purposely chose to continue their Bachelor Degree level at USM and chemical engineering is the field of their choice.
According to Salem, he is very much interested to study chemical engineering particularly at USM's School of Chemical Engineering due to the fact that the structure of the programme as well as the technology used in teaching most of the subjects is up to the world standard.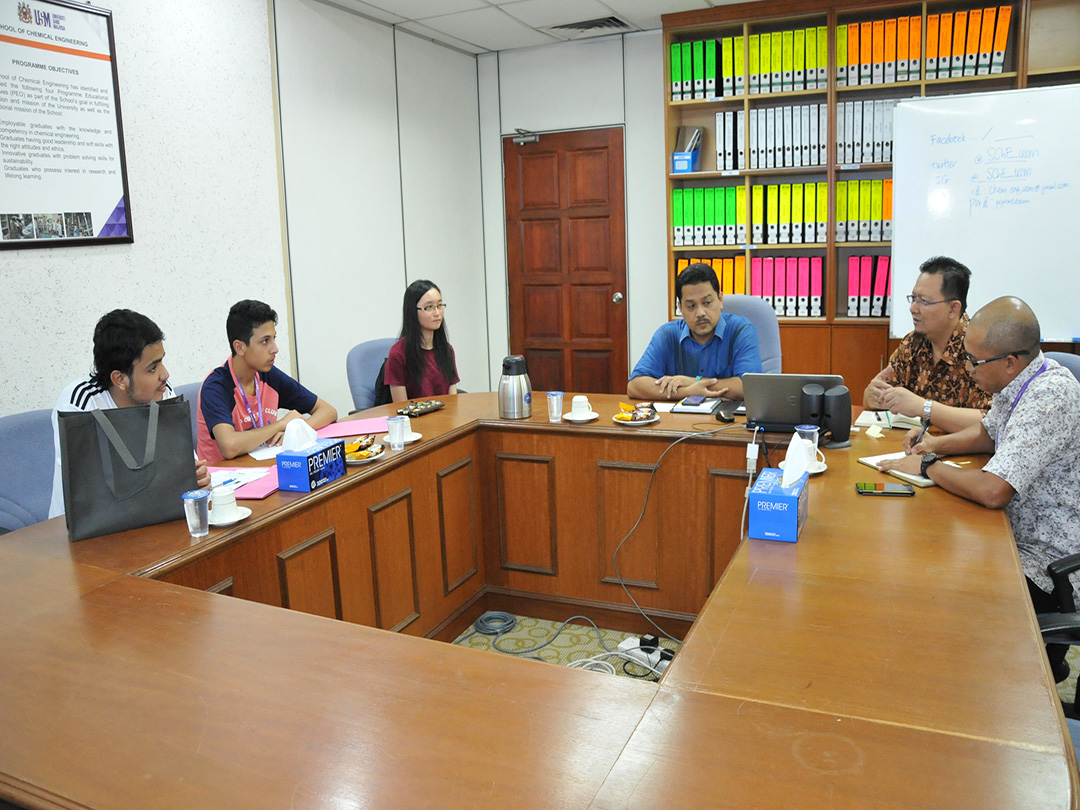 Both of them did their homework through internet searching and at the same time asking their respective teachers before choosing the chemical engineering subject at USM, which is among the world's top 100 subject area.
Amer who has never been abroad before said that he will try to adapt with the Malaysian culture especially through conversation with the locals and the local food serve at university's cafeteria.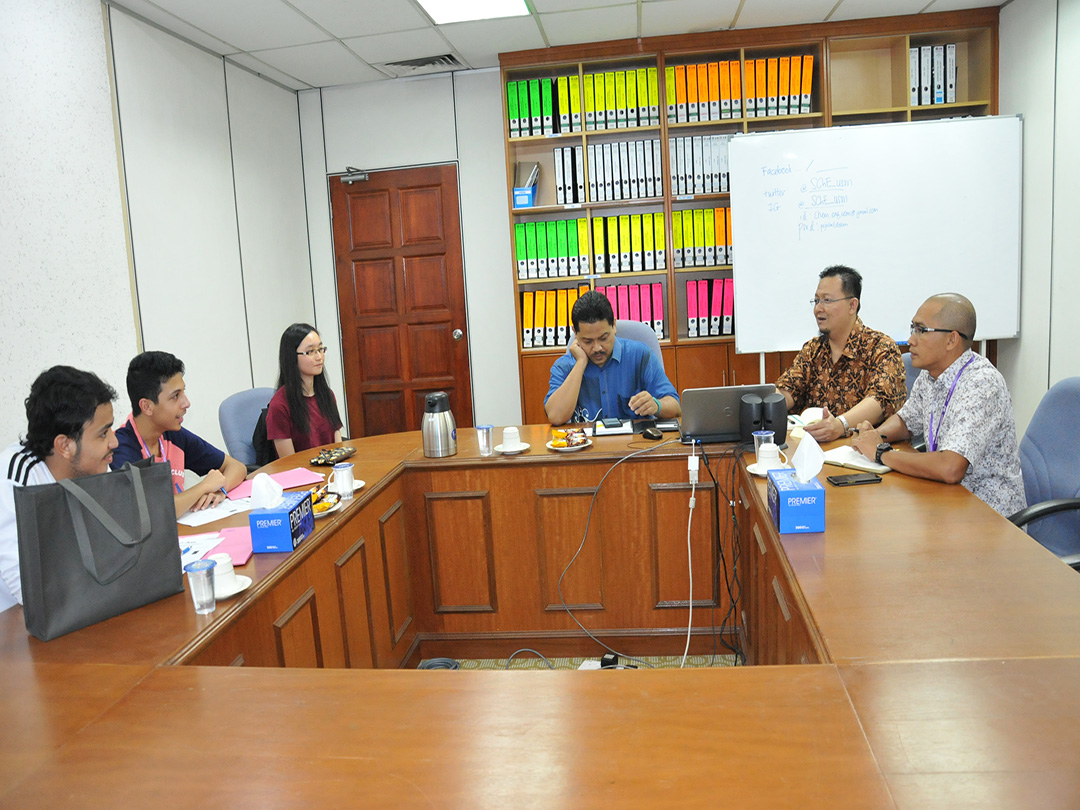 During the welcoming session, the dean of the Chemical Engineering School, Professor Ir. Dr. Zainal Ahmad also encouraged them to quickly adapt with the new environment as they also need to catch-up with the classes and assignments.
Also present during the session was the Deputy Dean (Career and International), Associate Professor Dr. Syamsul Rizal Abd Shukor, who briefed on the academic system and what needs to be fulfilled by the candidates within the 4-year session.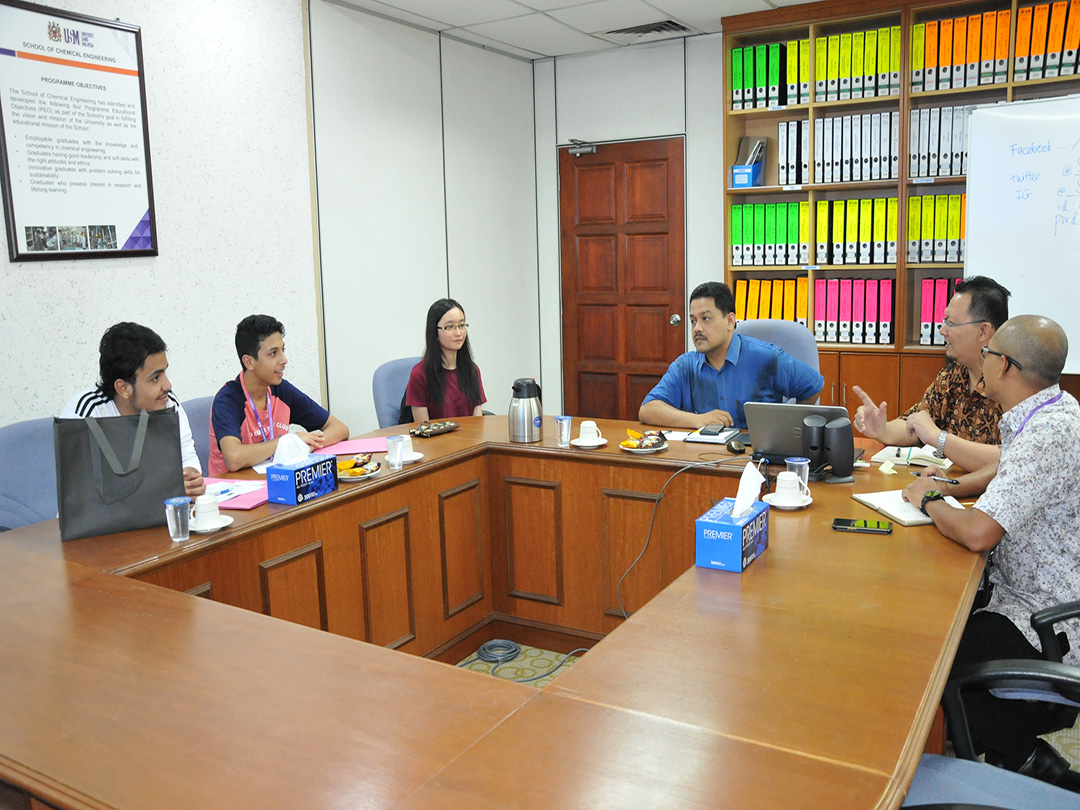 Both Salem and Amer were later accompanied for a short tour around the School, particularly showing them the laboratories which they will be using throughout the course.
Text: Mohd Kamil Ashar / Photo: Mohd Rasydan Omar