2015 SCE USM Engagement with Community
1. SCE Flood Relief Team at Kelantan.

8 staffs from SCE (Dr Azam, Mr Irwin, Mr Yusof, Mr Hisham, Mr Shamsul Hidayat, Mr Roqib, Mr Rasydan, Mr Ismail) and 1 postgraduate student (Mr Muaz Zaini Makhtar) represent School to deliver the collected donations to the families involved in the flood disaster at Kelantan from 1-4 January 2015. They also involve in cleaning the houses and preparing food for flood victims which cover Tanah Merah, Pasir Mas, Kampung Sungai Sat Hilir, Kampung Alor, Kampung Kok Keli, Tumpat, Dabong and Kemubu areas. ​​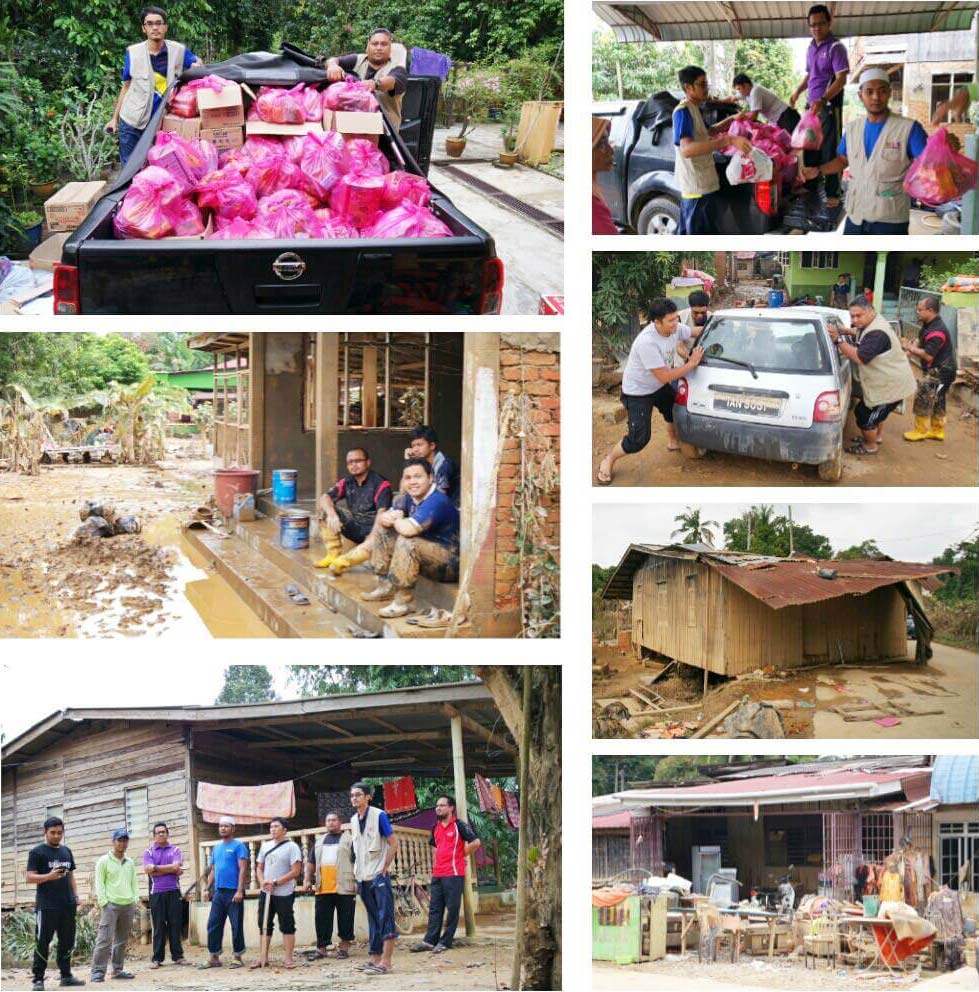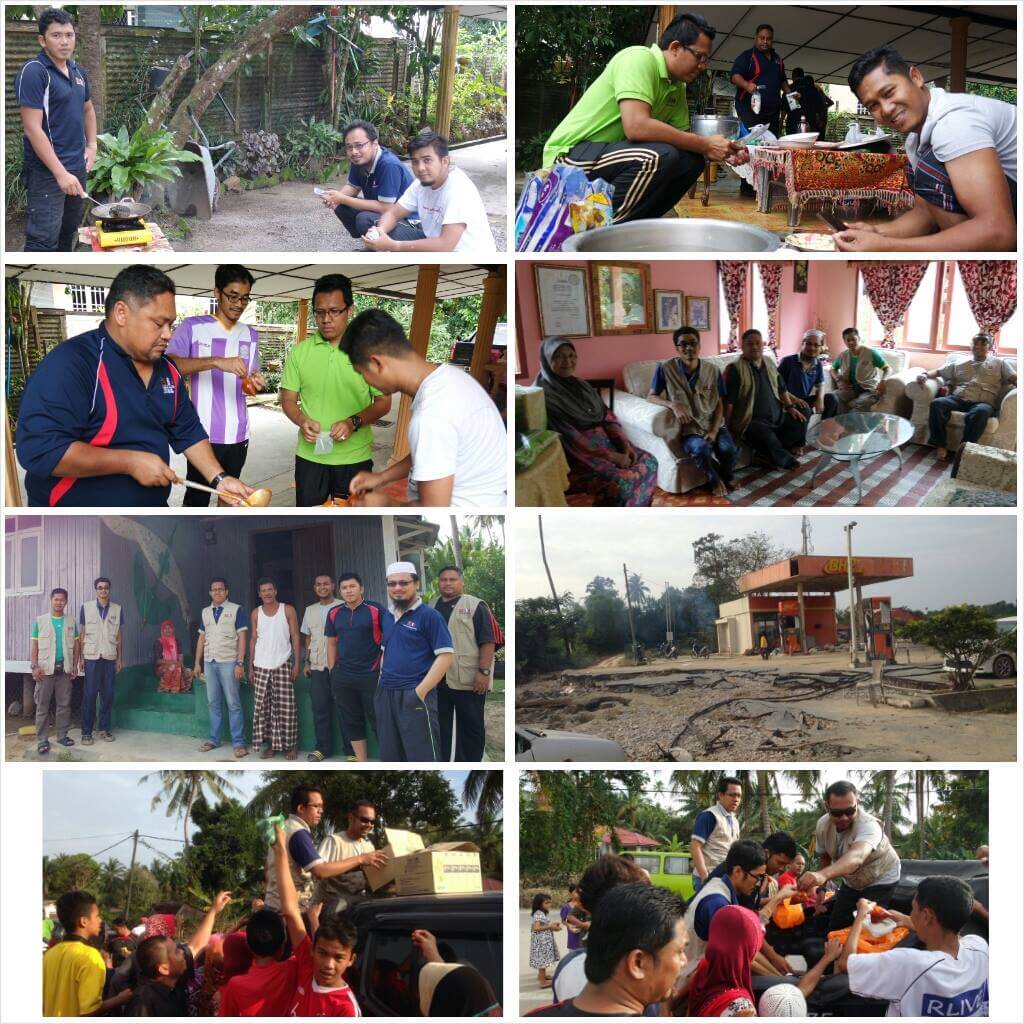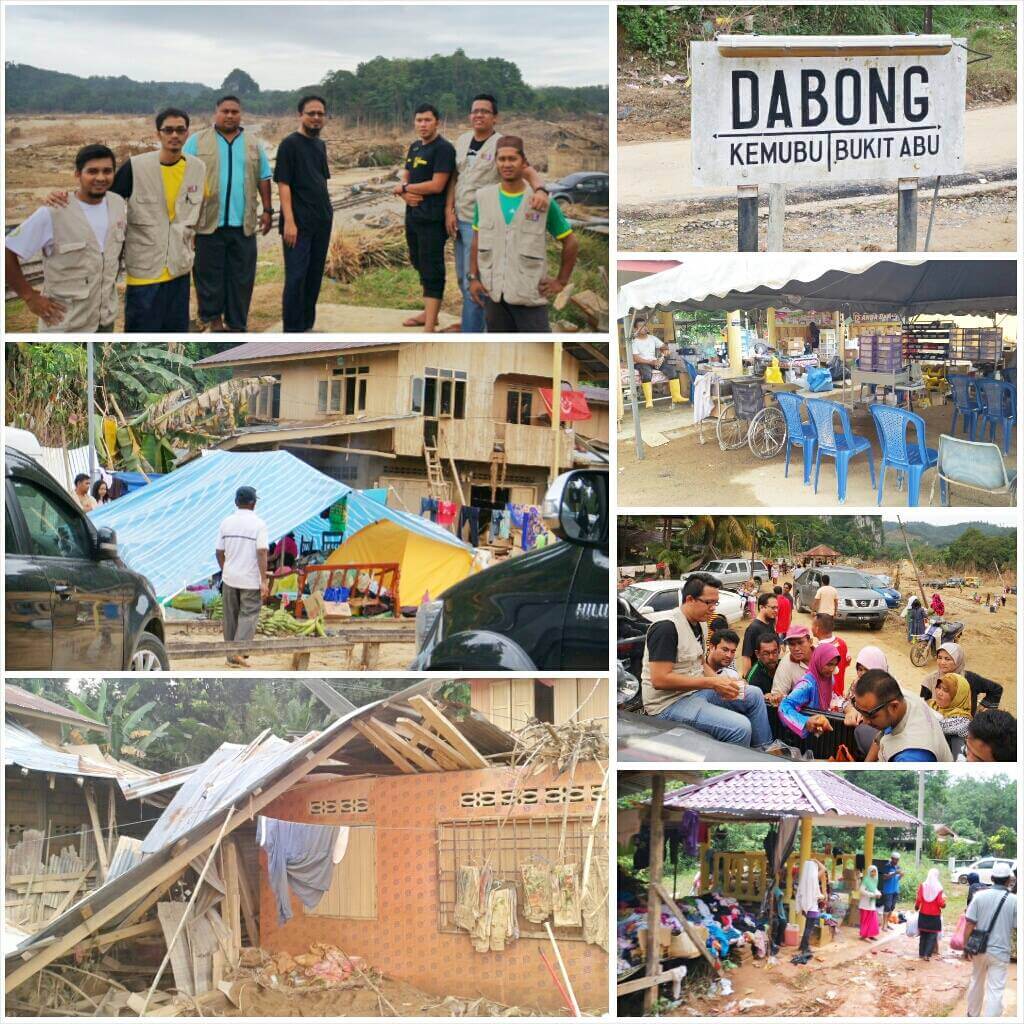 2. On 10-12 April 2015, A Program "Menuju Alam Universiti" has been successfully held with the students of SMK Sungai Bayor, Selama, Perak. The program aims to draw interest of students to make engineers as their future career choice.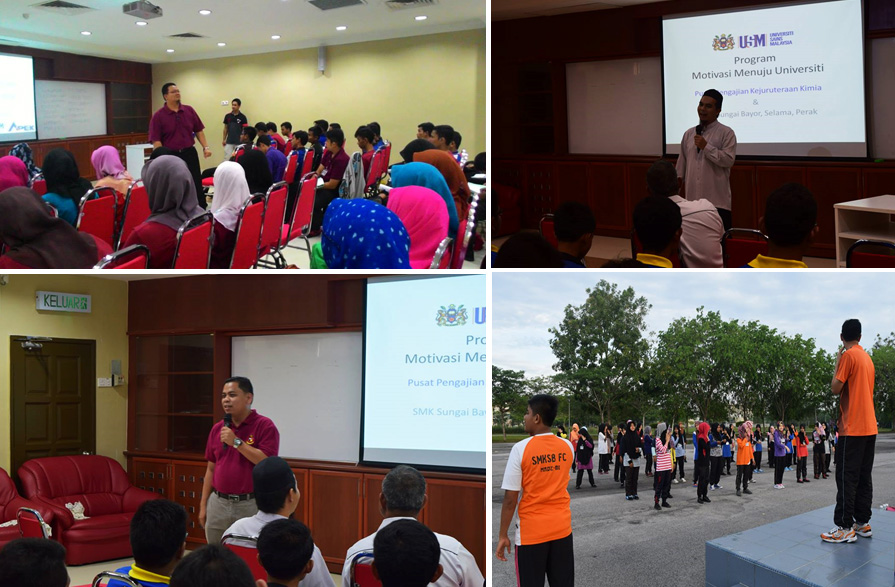 3. Assoc. Prof. Mohd Azmier Ahmad presented a lecture titled "Environmental Sustainability" to the students of SK Jawi, Penang on November 19, 2015.

4. Dr. Ismail Suzylawati delivered a lecture titled " Effective Studying Techniques & Student Motivation" to the students of SK Tengku Abdul Malik, Kulim on April 1, 2015.

5. PM Mohd Azmier Ahmad gave a talk titled "Motivational Talk on Science & Engineering" to students of SK Tengku Abdul Malik, Kulim on April 15, 2015.

6. Dr. Suzylawati Ismail was invited to give lecture on "Saya Hebat Saya Cemerlang" to Standard 5 students at Dewan Lavender, Sekolah Kebangsaan Saujana Indah, Nibong Tebal.

7. Assoc. Prof Mohd Azmier Ahmad delivered a speech titled "Motivasi Iman dan Amal Soleh" to students, parents and teachers of Sekolah Kebangsaan Saujana Indah on September 3, 2015 at Masjid Qariah Seri Ampangan, Nibong Tebal.