Chemical Engineering Team the First Runner-up of #ShellSelamatSampai Varsity Challenge 2019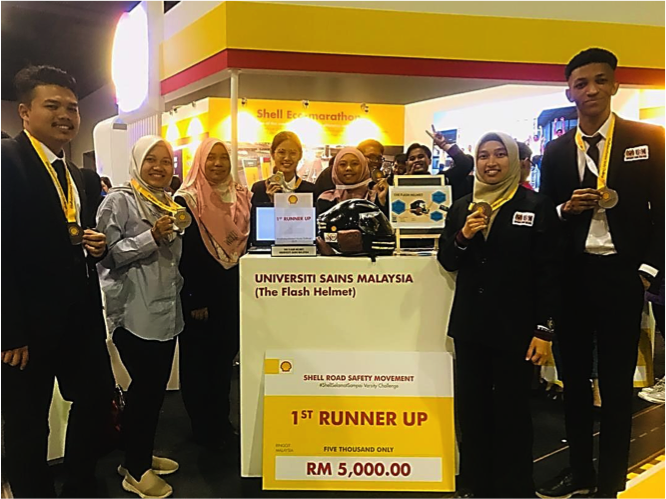 Five finalist consisting of The Flash Helmet (USM), Firecracker (UTeM), PRoSS (UPM), ELRITZ (UPM) and Civil 5 (UM) competed in the #ShellSelamatSampai Varsity Challenge (#SSSVC) 2019 Grand Finale which was held on 14th – 15th September 2019 at MITEC, Kuala Lumpur. The Flash Helmet team from the School of Chemical Engineering was named the first runner-up of the #SSSVC with their Flash Helmet, which improved the visibility of motorcyclist by emitting light signals to other road users when sensors attached to the helmet detected moving vehicles within 4 meters radius, thus preventing accidents from occurring between motorcyclist and other vehicles.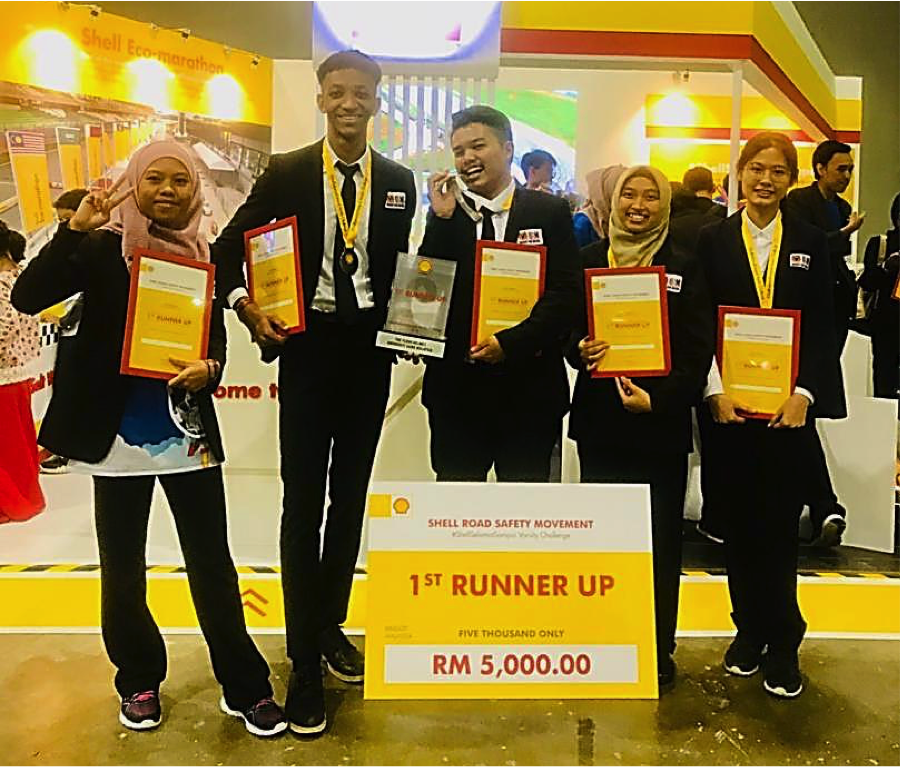 The prize money, medals, and certificates for all teams were delivered by Mr. Shairan Huzani Husain, Managing Director Shell Malaysia Trading Sdn Bhd. The Flash Helmet team is headed by Akbar Ahmed Nassor and the team consists of Nurul Aina Mohamad Alias, Chan Kit Yen, Wan Ahmad Aizat Wan Anuar, and Farihah Luqman. The team was supervised by Dr. Masrina Mohd Nadzir.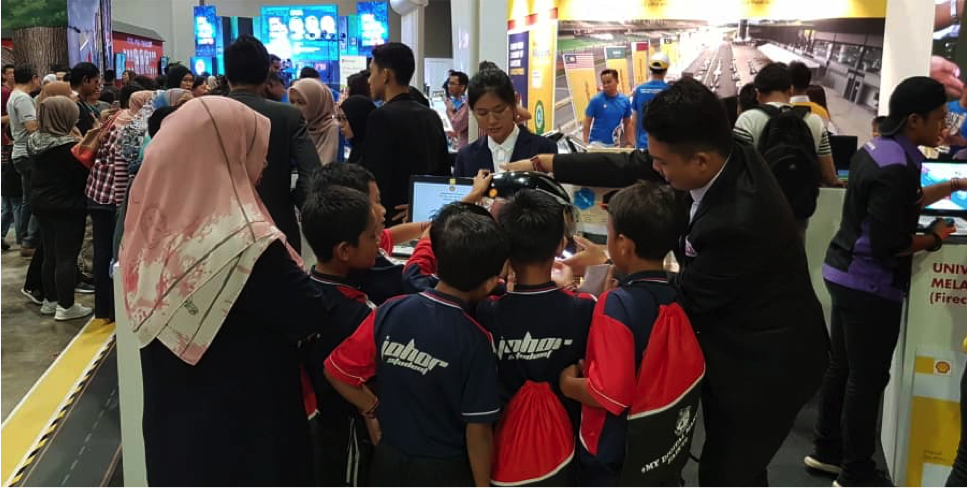 Apart from hard work by the students and supervisor, the achievement of The Flash Helmet is hugely contributed by strong support from the Dean of School of Chemical Engineering, Professor Ir. Dr. Zainal Ahmad as well as Deputy Dean (Academic, Career & International), Associate Professor Ir. Dr. Syamsul Rizal Abd Shukor. This year's win is also made possible with the help of Associate Professor Dr. Suzylawati Ismail, Mr. Mohd Roqib Mohd Rashidi, Mr. Mohd Faiza Ismail, and assistant engineers from the School of Electrical and Electronic Engineering.
Text by: Masrina Mohd Nadzir
Photos by: The Flash Helmet