School of Chemical Engineering Welcomes New Undergraduate Students Virtually
7 October 2020, A total of 105 new students for the Academic Session 2020/2021 have successfully registered with Universiti Sains Malaysia to participate in the Chemical Engineering program. An online welcome session was held to introduce the school and staff to all students virtually.
The ceremony started at 9.00 am and running smoothly with the ice-breaking session to cheer up the students inclusive two international students from Philippines and Iraq. The session with the Dean, Professor Ir. Dr Zainal Ahmad started with the introduction of all staff through the provision of exciting video recordings. Students were also briefed on undergraduate programs by the Deputy Dean (Academic, Career and International), Assoc. Prof. Dr Syamsul Rizal Abd Shukor.


The students remain enthusiastic and highly motivated throughout an interactive six hours session with the School's Management in highlighting the essential elements and requirement as an undergraduate in Chemical Engineering School.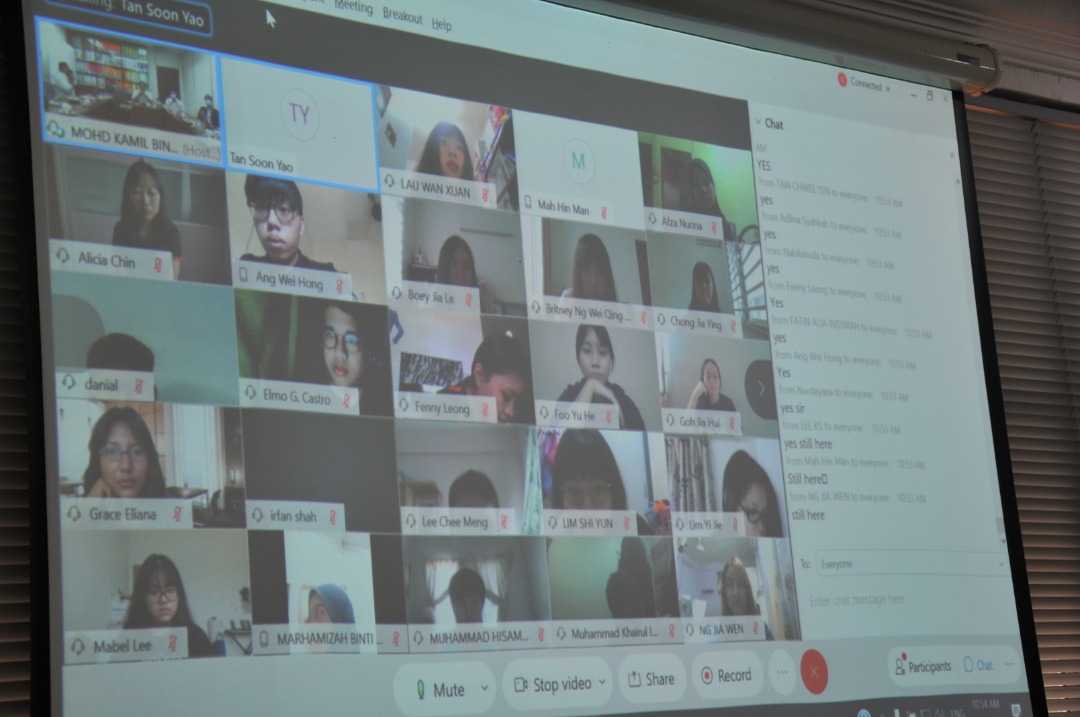 The students will undergo an online learning phase starting October 12, 2020, and is expected to be back to the campus on December 7, 2020.





Text: Mohd Kamil Ashar
Foto: Mohd Rasydan Omar