USM Chemical Engineering Student Team – Revolution X Emerged as Consolation Prize (Top 6) Winner in SEA-GIC 2021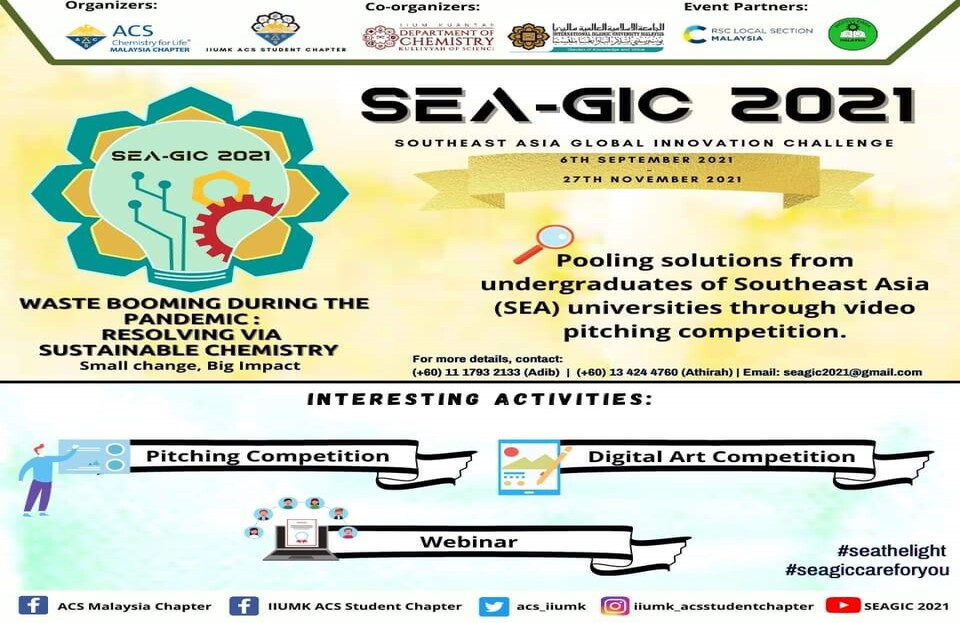 10th December 2021 – South East Asia Global Innovation Challenge (SEA-GIC) 2021 was organized by American Chemical Society (ACS) IIUMK Student Chapter in collaboration with ACS Malaysia Chapter. This competition was opened to all South East Asia (SEA) undergraduates. It consists of video pitching competition and digital arts competition. The theme for video pitching competition was Waste Booming during Pandemic: Resolving via Sustainable Chemistry.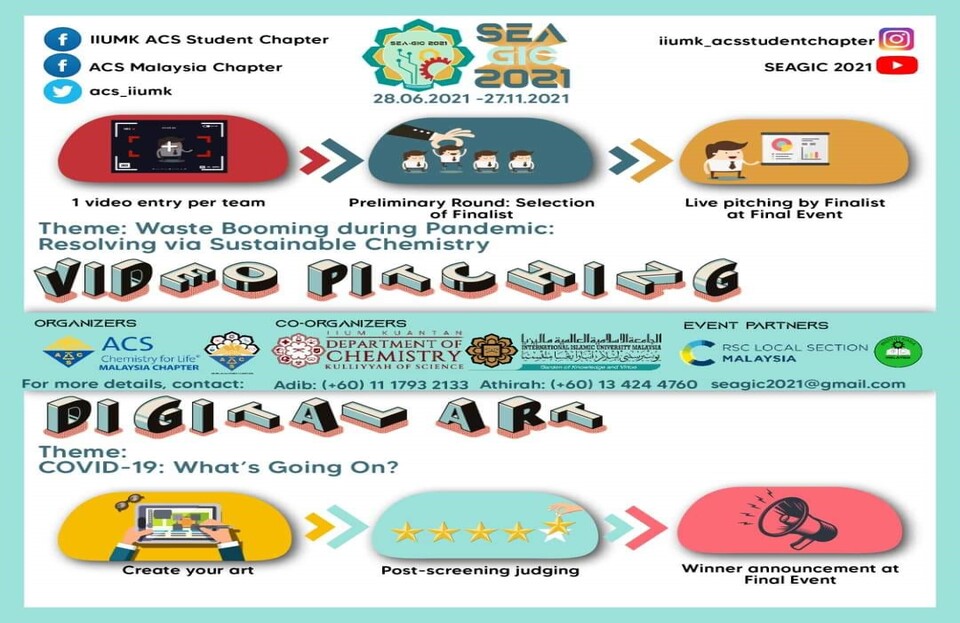 This year, there was total of 38 teams from SEA region that took part in this competition. They came from Malaysia, Singapore, Indonesia, Thailand, Vietnam and Phillipines. For first round, every team needed to submit a video with abstract for preliminary selection. Out of the 38 teams, 10 teams were selected as the finalists to compete at the final live pitching session virtually.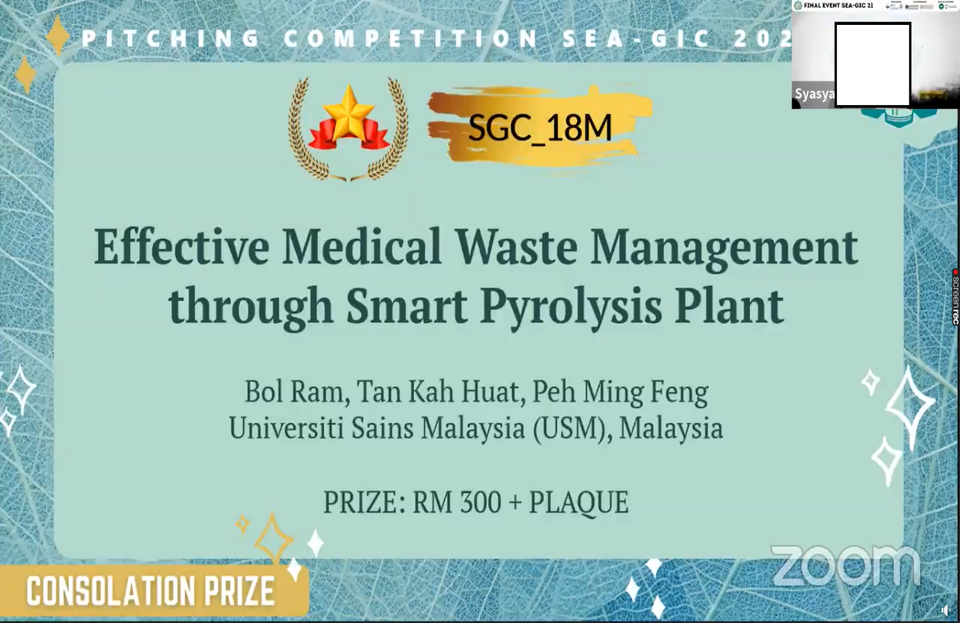 One of our chemical engineering student team – Revolution X emerged as one of the Top 10 finalists. Revolution X is the only USM team that entered the final stage and announced as Consolation Prize (Top 6) winner.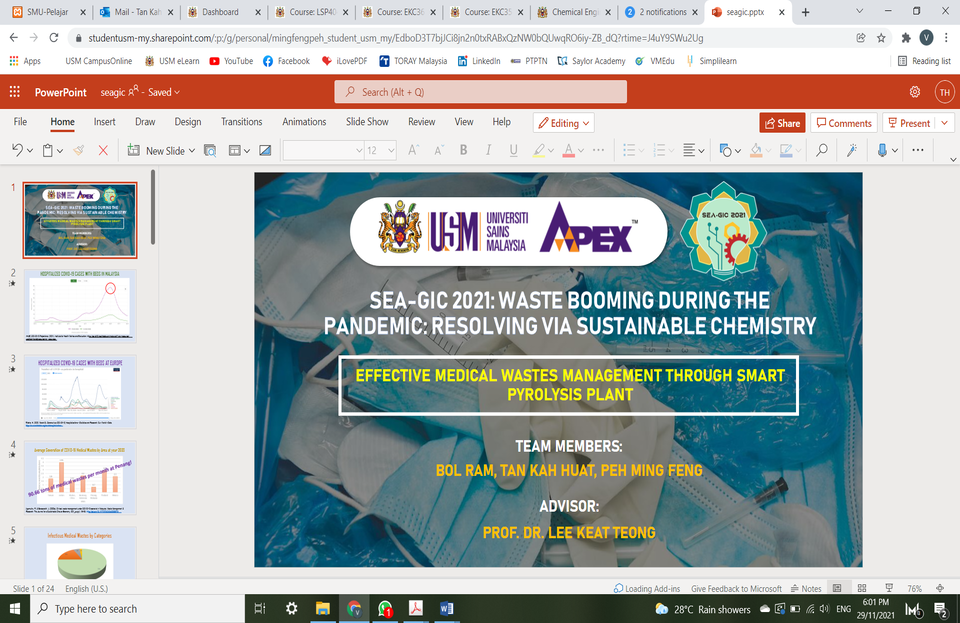 The project title is Effective Medical Wastes Management through Smart Pyrolysis Plant. Pyrolysis replaced the conventional medical wastes disposal method consisting of incineration and sanitary landfill. It minimized air pollution and possible chances of hazardous wastes leaking into the environment. Advanced concepts in Industrial Revolution (IR) 4.0 such as Sensors Technology, Internet of Things, Big Data Analytics, Deep Learning and Machine Learning were applied into our smart pyrolysis plant. This enhanced time and energy efficiency with a safer and cleaner alternative and circular economy. Higher order skills jobs opportunities were produced since simple jobs will be substituted with the increase in quality of man-power.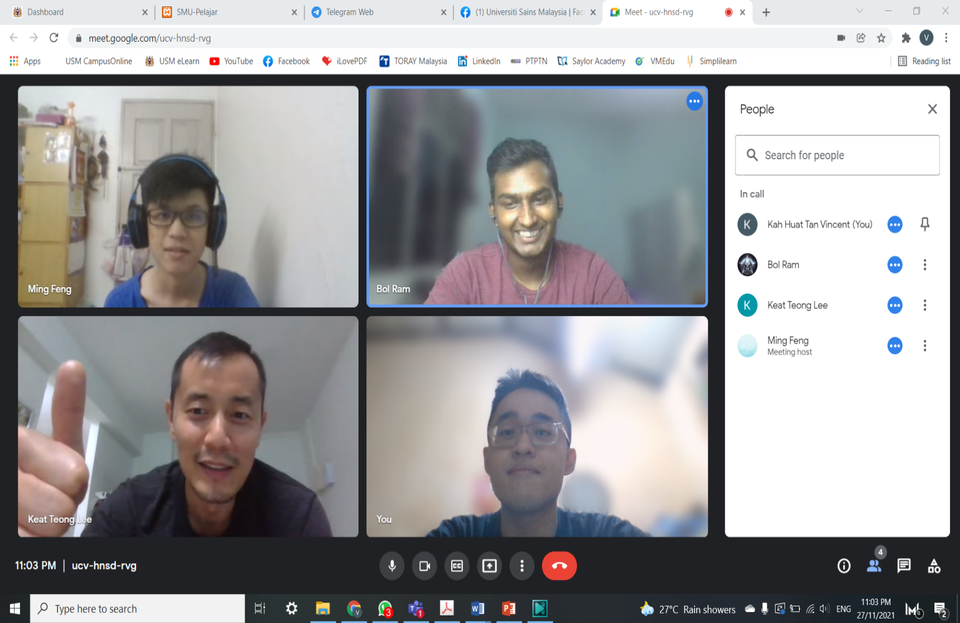 The team Revolution X consists of 3rd year students from School of Chemical Engineering, which are Bol Ram, Tan Kah Huat, Peh Ming Feng with Prof. Dr. Lee Keat Teong as the project advisor. The team is thankful to the advisor for spending much of the valuable time with them to discuss about the details of the project. They also valued the precious advices and guidance given to enhance the project and present it in a smart and perfect way.
Text : Tan Kah Huat
Photos and Discussions : Team Revolution X