USM Chemical Engineering Student Teams Emerged as 2nd Runner-up and the Most Popular Project in I.D.E.A Fair Exhibition 2022

I.D.E.A Fair 2022 was organized by Robotics Club Universiti Sains Malaysia from 1st to 3rd June 2022 in virtual mode. The exhibition section was open to anyone that wished to present their projects and ideas related to Science, Technology, Engineering, and Mathematics. The theme for this exhibition was Sustainable Technology.

There was a total of 51 teams from different universities in Malaysia took part in this exhibition. The teams had to submit their project videos with abstracts for review and evaluation by judges and the public. This exhibition was also an indirect competition among the exhibitors. There were three main prizes provided with the most innovative award and most popular award.

A team of 3rd-year students from the School of Chemical Engineering, Revolution X, emerged as the 2nd Runner-up winner in the I.D.E.A Fair 2022 after beating various other insightful and innovative projects. The team was supervised by Prof. Dr Lee Keat Teong and consisted of the members of Bol Ram, Tan Kah Huat, and Peh Ming Feng.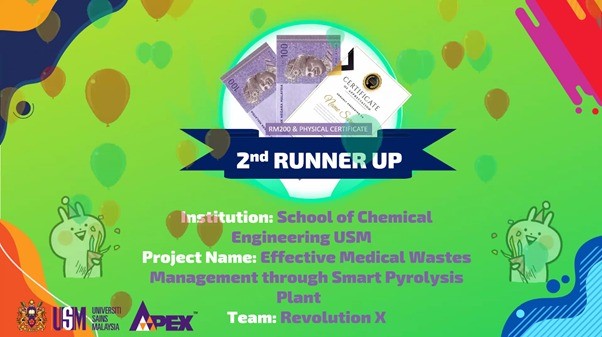 Their project title is Effective Medical Wastes Management through Smart Pyrolysis Plant. Pyrolysis replaced the conventional medical waste disposal method of incineration and sanitary landfill. It minimized air pollution and possible chances of hazardous wastes leakage into the environment. Advanced concepts in Industrial Revolution (IR) 4.0 such as Sensors Technology, Internet of Things, Big Data Analytics, Deep Learning and Machine Learning were applied to the smart pyrolysis plant. This enhanced time and energy efficiency with a safer and cleaner alternative and circular economy. Higher-order skills job opportunities were produced since simple jobs will be substituted with the enhancement in manpower quality.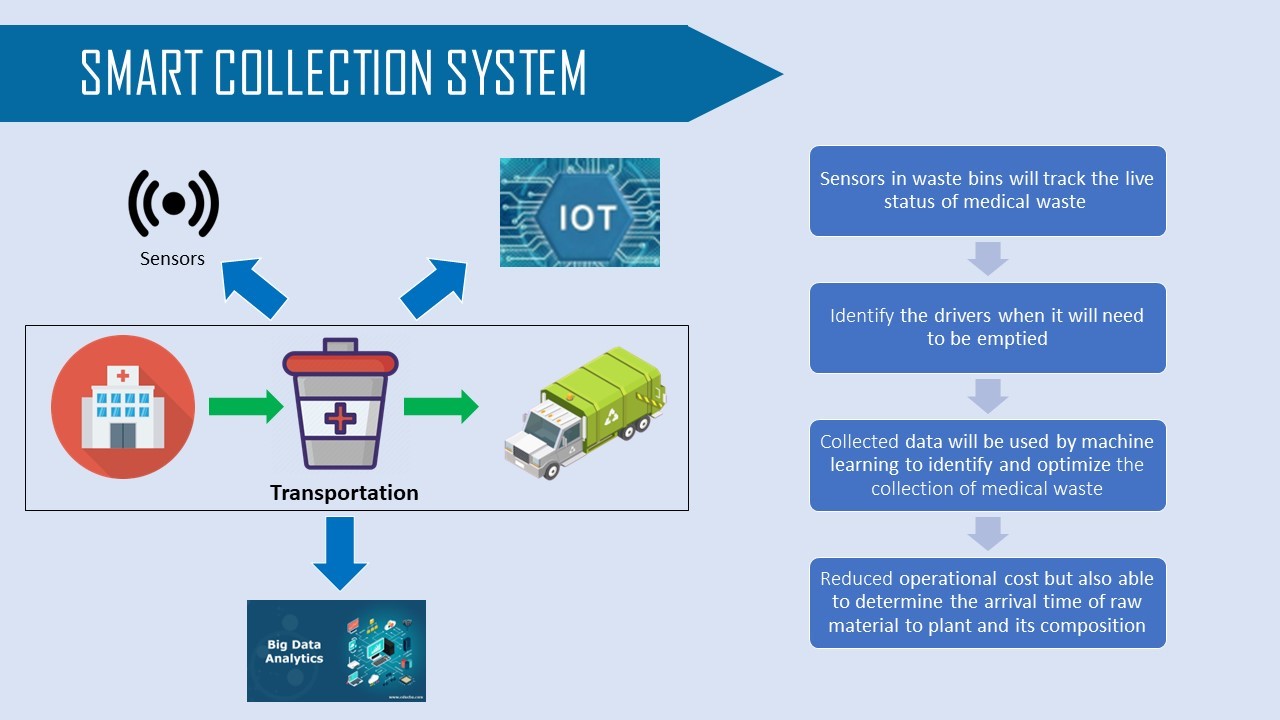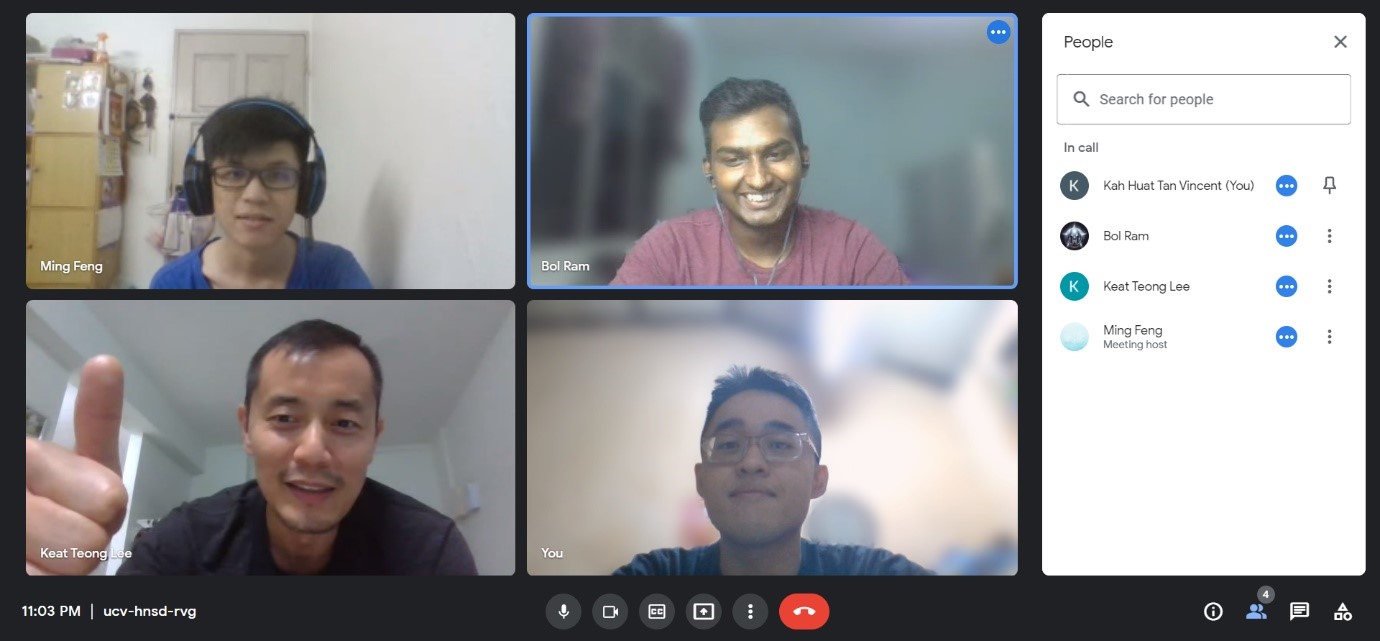 Another team from the School of Chemical Engineering won the Popularity Award for their Zero Waste Ecopotion Flagship Project, a project under the Chemical Engineering Student Society (ChESS) 21/22 that aims to produce and commercialize eco-enzyme products to the public that started in October 2021. This initiative was made from eco-enzyme by EXCO Environment and Sustainability Members of ChESS 2021/2022. The members of this team are Jacinta R., Pravendran, Hareishnath, Marhamizah, Britney Ng, Ahmad Qaabidh, and Muhammad Firdaus. Eco-enzyme, more commonly known as garbage enzyme, is a multipurpose liquid produced from the fermentation of organic waste (i.e. fruits and vegetables). Once fermented for three months, it can be used as a natural floor cleaner, kitchen cleaner, dishwashing liquid, air purifier, insect repellent, pesticide and fertilizer.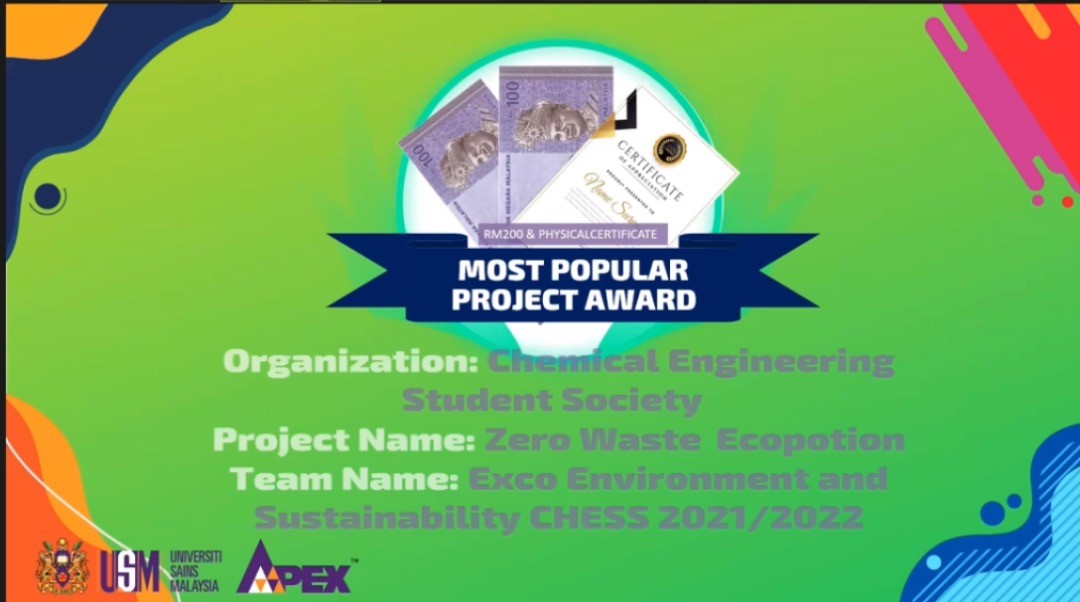 While this has been a tremendous early achievement for the Environment & Sustainability EXCO team, the journey of the flagship project is still ongoing. The Ecopotion product is on sale online on ChESS's shopee account, and the team has an upcoming community outreach in the planning. They are actively pitching the project and applying for funds from organizations to continue their project. Contact them via their Instagram accounts, @ecoenzymeusmchess and @usm.chess, for more exciting info about this project and many other students' activities organized by ChESS.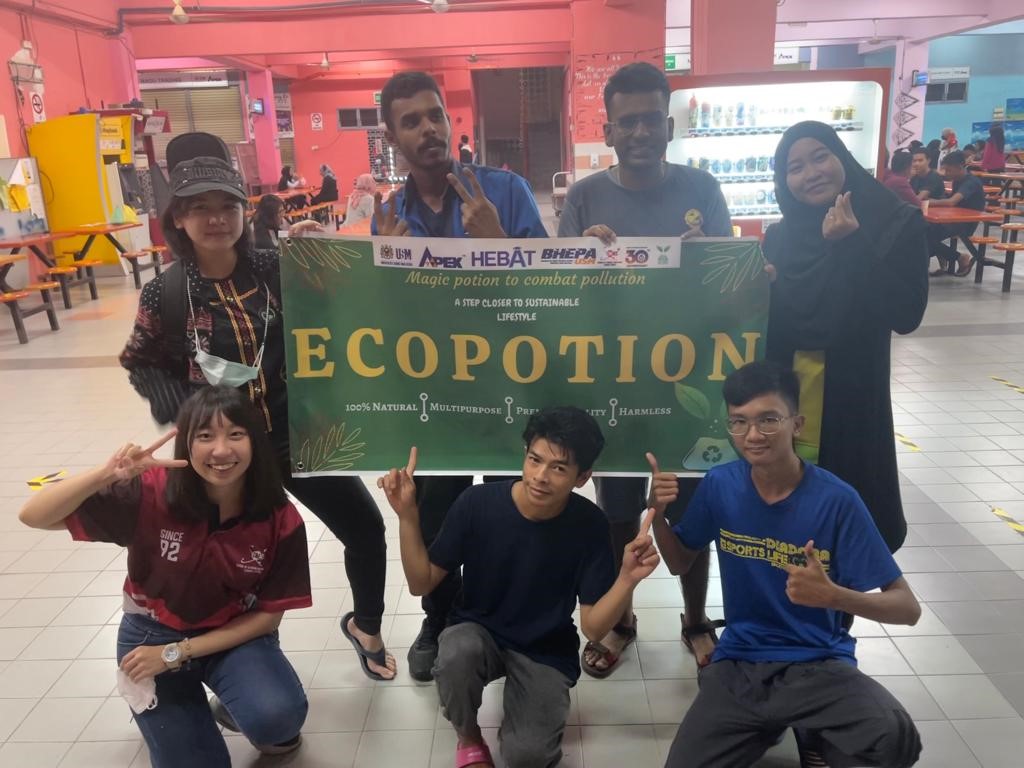 Text by: Bol Ram, Tan Kah Huat, and Jacinta R.
Photos by: Team Revolution X and Exco Environment and Sustainability Members of ChESS 2021/2022