Student from USM School of Chemical Engineering Awarded IChemE POPSIG Article Honorarium & POPSIG Best Post-event Report 2022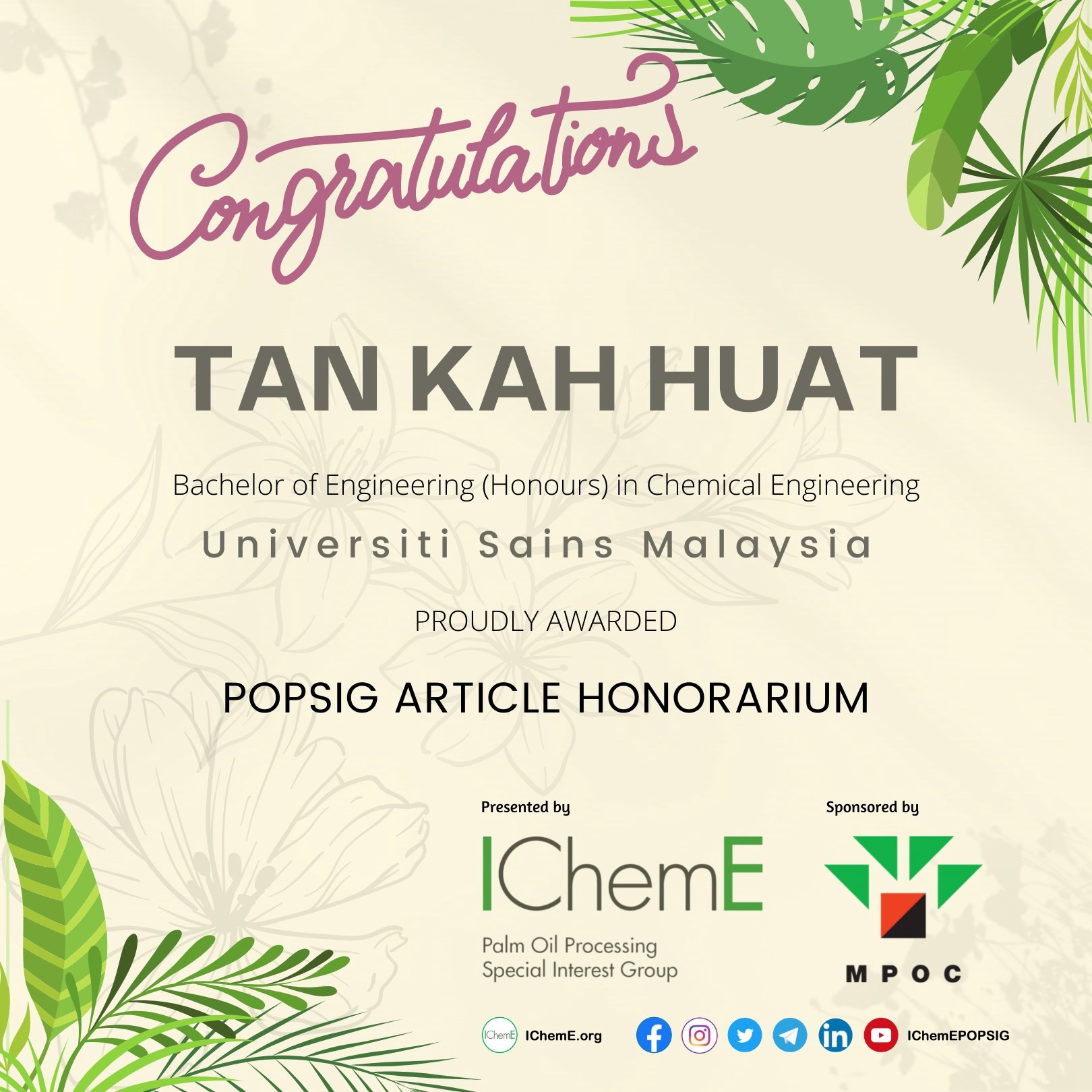 IChemE Palm Oil Processing Special Interest Group (POPSIG) is one of the 19 special interest groups under the Institution of Chemical Engineers (IChemE). This special interest group provides a forum to enable knowledge transfer, exchange of best practices and sharing of experience to all interested in the palm oil industry. The theme of POPSIG for 2021-2022 is "Correcting the Misperception of Palm Oil".
Hence, for the POPSIG Article Honorarium, they are looking for article submissions on any topic about correcting the public's misperception of palm oil. A series of public misperceptions is provided in which one of them must be chosen and addressed in the article. The candidate of the selected article will be awarded the POPSIG Honorarium, which includes a Certificate of Recognition. The article will also be published in the IChemE POPSIG Newsletter together with the winner's biodata.
A 3rd-year student, Tan Kah Huat, took this golden opportunity to write an article that reflects his constructive views and ideas on the misperception of palm oil. The misperception chosen was that "palm oil cannot achieve circular economy". He submitted his article titled "Achieving Circular Economy through Sustainable Production of Palm Oil". Favourably, his outstanding article won the POPSIG Article Honorarium 2022. The article discussed the possible utilization and further treatment of secondary products and biomass generated from palm oil production, such as palm oil mill effluent, empty fruit bunch, wastewater, and palm oil clinker, to achieve a circular economy.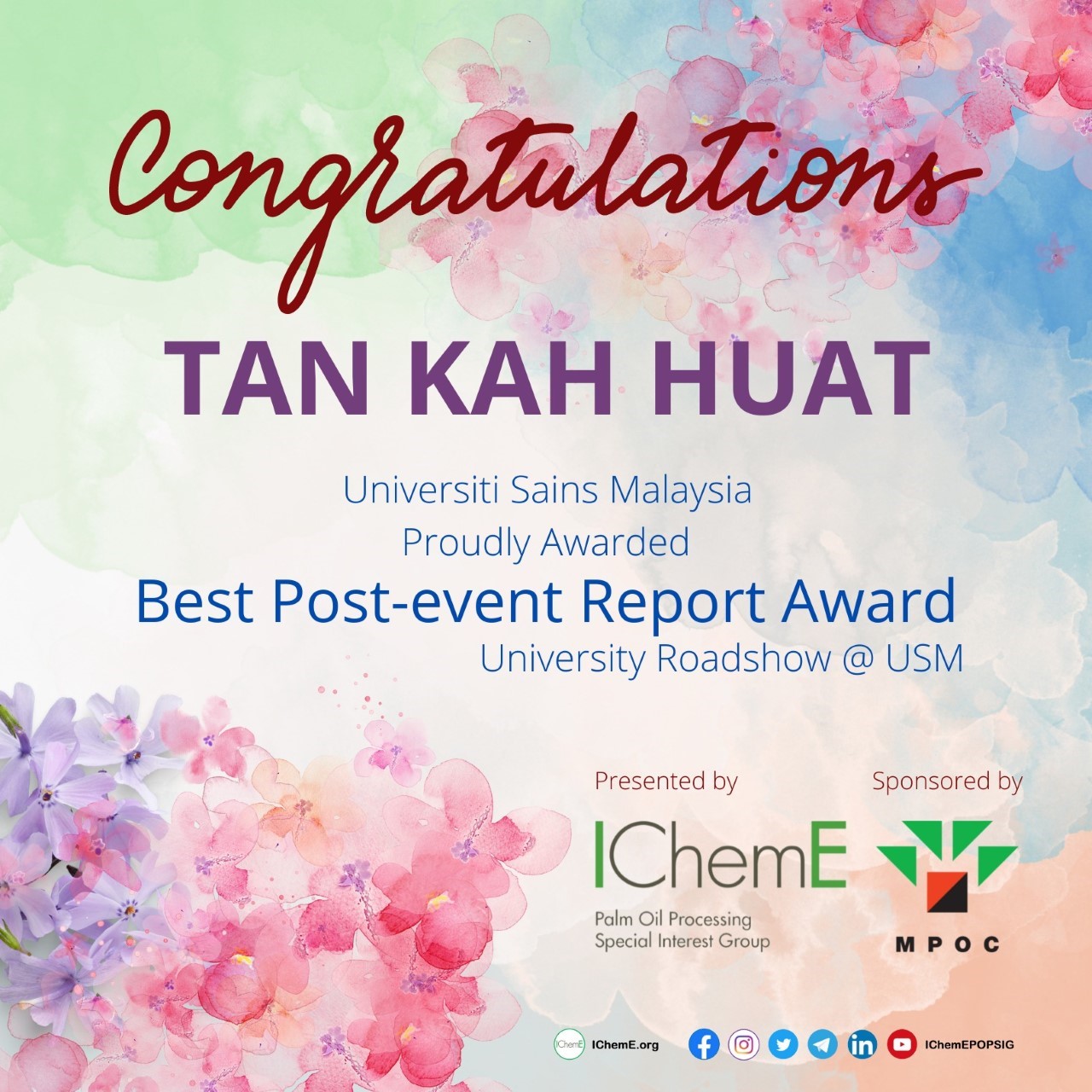 Besides, POPSIG also hosts Best Post-event Report Award to allure the public to participate in the IChemE POPSIG events. On 20th April 2022, in collaboration with IChemE POPSIG and Malaysian Palm Oil Council, the USM Chemical Engineering Student Society organized a technical roadshow. Thus, POPSIG prepared the Best Post-event Report Award to stir up the interest of the public's participation in conjunction with the university roadshow. They awarded the winner with a Certificate of Recognition and Cash Prize.
After listening to the insightful talks given by the invited speakers, Tan Kah Huat decided to join this event by constructing a detailed report. His report title was "University Roadshow @ USM: A New Perspective on Palm Oil Industries". This comprehensive report summarized the flow of the event and the crucial presentation provided by the honourable speakers. Valuable thoughts and views were recorded and elaborated on in the report. Satisfyingly, he was selected as the winner of the POPSIG Best Post-event Report Award.

Both works will be published in the upcoming IChemE POPSIG newsletter (2022, Issue 20) that can be accessed at www.icheme.org/palm-newsletter. Official achievements can also be reached at IChemE POPSIG Facebook and Instagram profile.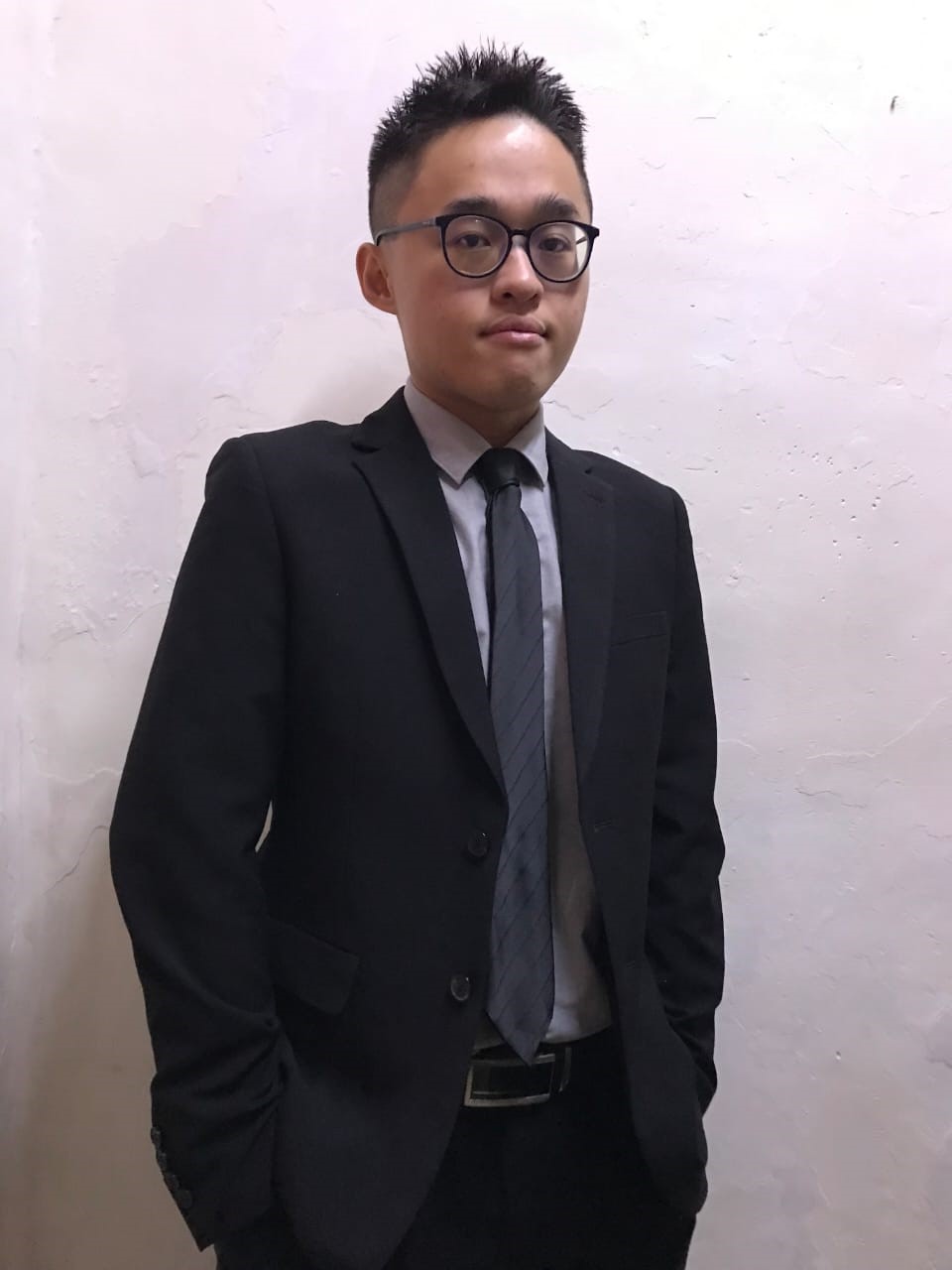 Text by: Tan Kah Huat
Photos by: Tan Kah Huat & IChemE POPSIG