USM becomes National Champion in 7th Chem-E-Car Competition
It is with great pleasure to announce that School of Chemical Engineering USM has won the first and second places for the Car Competition and also the first place for the Poster Presentation of the 7th Chem-E-Car Competition organized by the Chemical Engineering Technical Division (CETD) of the Institution of Engineers of Malaysia (IEM). This achievement has placed USM as the national champion for the Chem-E-Car competition of 2012.
This year Chem-E-Car competition has marked a new record with the highest number of participating teams from 5 different countries. This scenario has resulted in a very challenging competition between the 34 participated groups. Nevertheless, Zeolite team from USM has managed to secure the 1st prize in car competition with its car stopped at a distance of 2 centimeter away from the predetermined destination, an outstanding result which is rarely being recorded in a Chem-E-Car competition. Whereas, the 2nd prize was also won by USM team Challengers with their car stopped at a distance of 12 centimeter away from the destination. Moreover, it is also worthwhile to mention that Challengers has also secured the 1st place in poster presentation.
This year the selected host institution of higher learning is University Malaysia Sabah (UMS), and all teams enjoyed the hospitality of Sabahan and more importantly the exceptional views of UMS campus.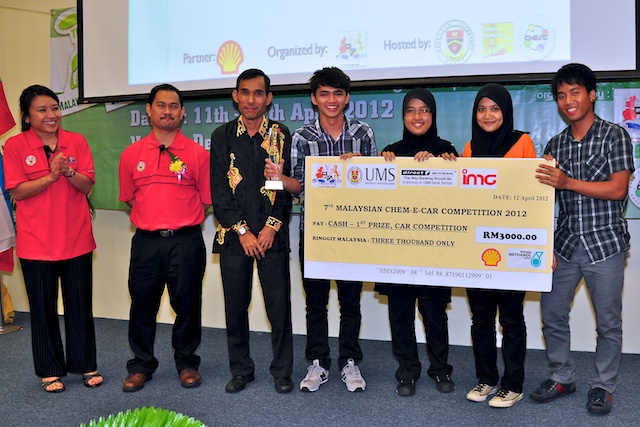 1st Prize Car Competition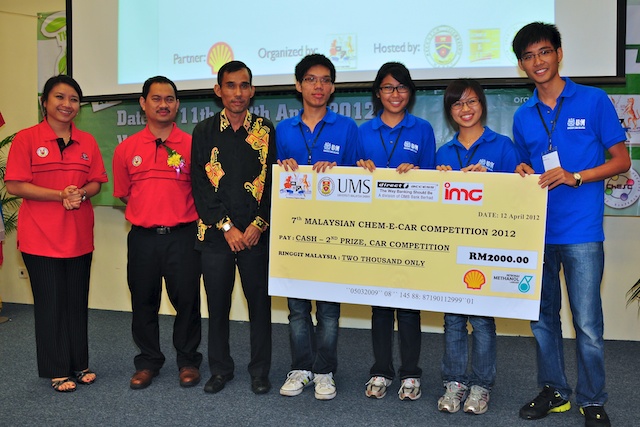 2nd Prize Car Competition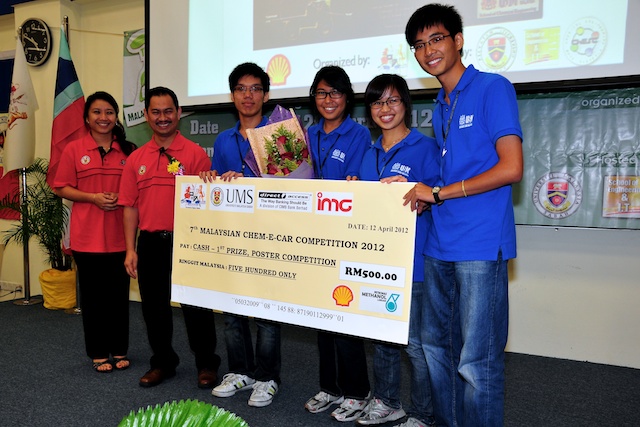 1st Prize Poster Competition