Chem-E-Car Competition 2013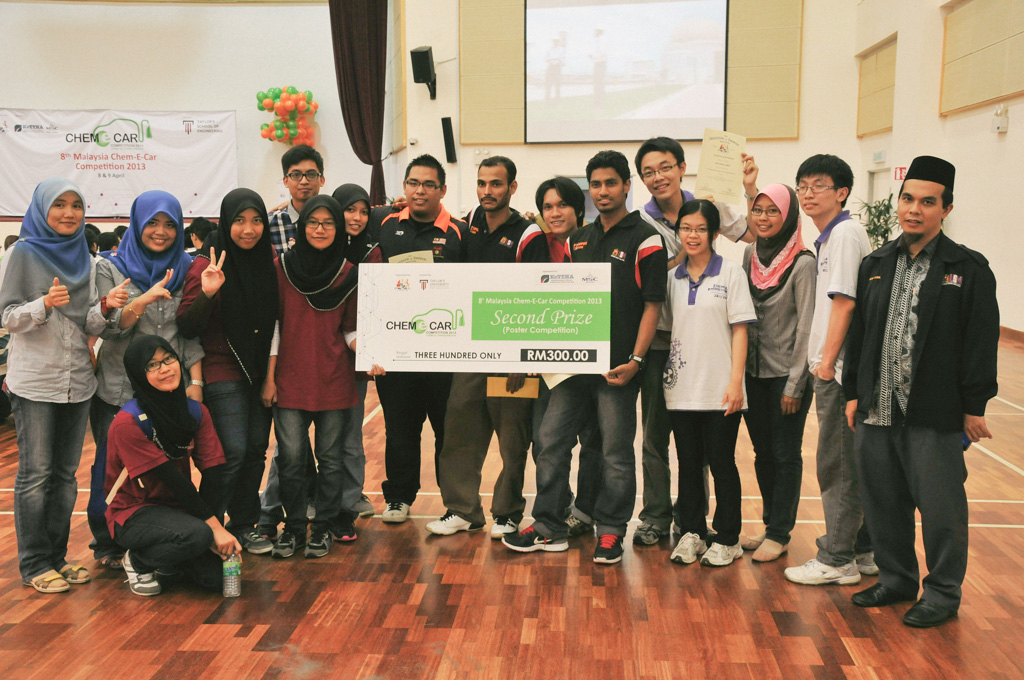 In an exciting race of the 8th National Chem-E-Car competition (April 09, 2013) organized by the Institution of Engineers of Malaysia (IEM), USM team - Cattle-Ace from School of Chemical Engineering has managed to secure 2nd place in the poster presentation category. All of the teams stepped up to the challenge this year and has set a very good record in the car competition.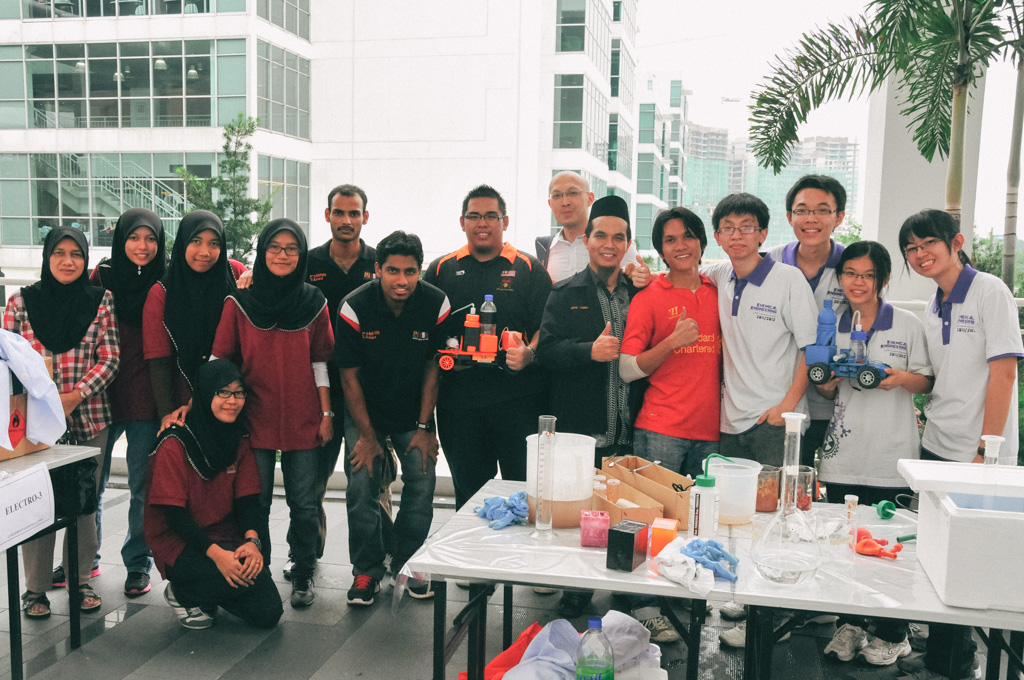 In the car race, another USM team – Electro3, with its car stopped at a distance of 23 cm away from the stopping line, has secured 5th place out of 34 participation teams. This year the selected host institution of higher learning is Taylor's University, and all teams enjoyed the hospitality of the host and more importantly the exceptional views of the lakeside campus.