Visit from CMU and UTAR
School of Chemical Engineering (SCE) has received two formal visits from two institutions of higher learning in the month of July 2013. The first visit was on Friday, 5th of July 2013 by Prof Sara A. Majetich from Carnegie Mellon University. She delivered a short seminar titled "Self Assembly with Magnetic Nanoparticles".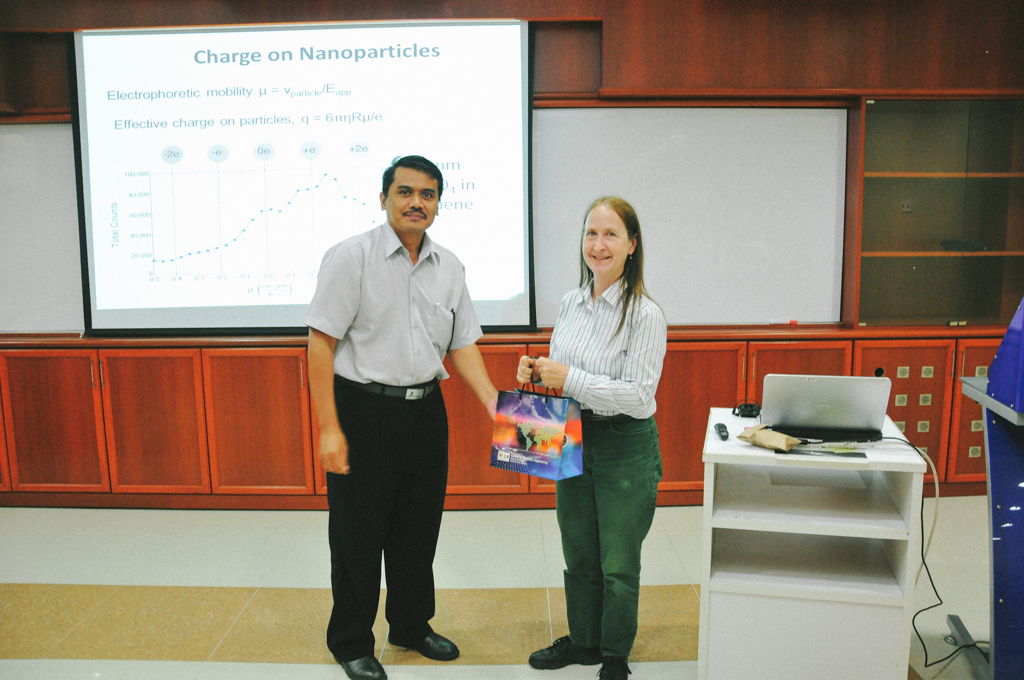 The second visit was a delegation led by Dr Yamuna Munusamy Head of Department of Petrochemical Engineering, Universiti Tunku Abdul Rahman on 9th of July 2013. The visit focused on knowledge sharing and quality benchmarking, especially in accreditation related matters, as practised by SCE.