SCE Sharing Experience from recipient of National Most Promising Academician 2015


A sharing experience programme by Assoc. Prof. Dr. Jit Lim Kang, winner of the National Most Promising Academician at the 9th National Academic Ceremony as well as alumni School of Chemical Engineering (SCE) USM, was held in Dewan Kuliah 9 with the undergraduate students.

He retrospect his success moments in acquiring education from primary schools up to the PhD level. He motivated the students to (i) identify their own strengths and working by it, (ii) pursue their own interest with full dedication, (iii) there is no any magic bullet for being success besides by working very hard, and, (iv) team work is crucial for career development.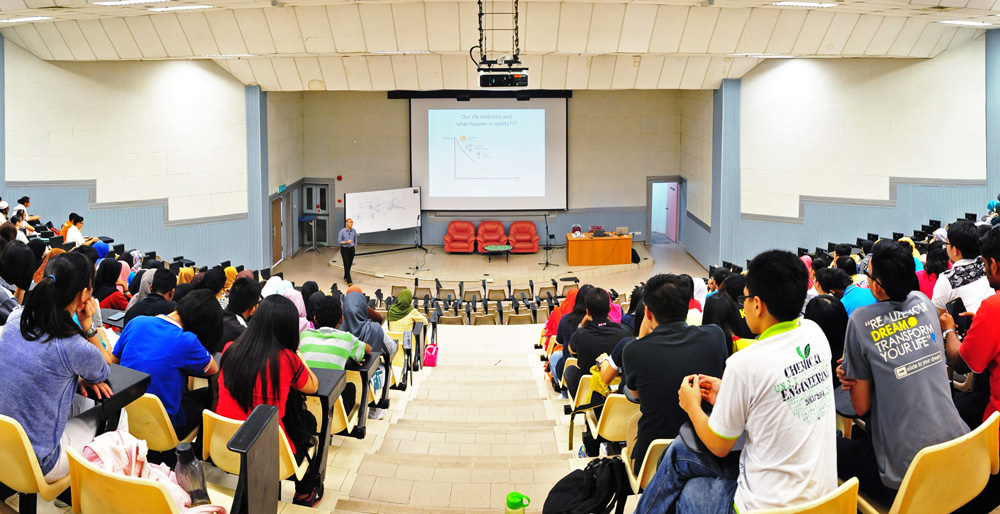 Thanks to the perseverance under the guidance of his PhD supervisor, ultimately Assoc. Prof. Dr. Lim Jit Kang has been recognized as one of the experts in the field of nanostructured magnetic colloid magnetophoresis.

The ceremony was closed by the presentation of dean list certificates and best internship presenter to the students.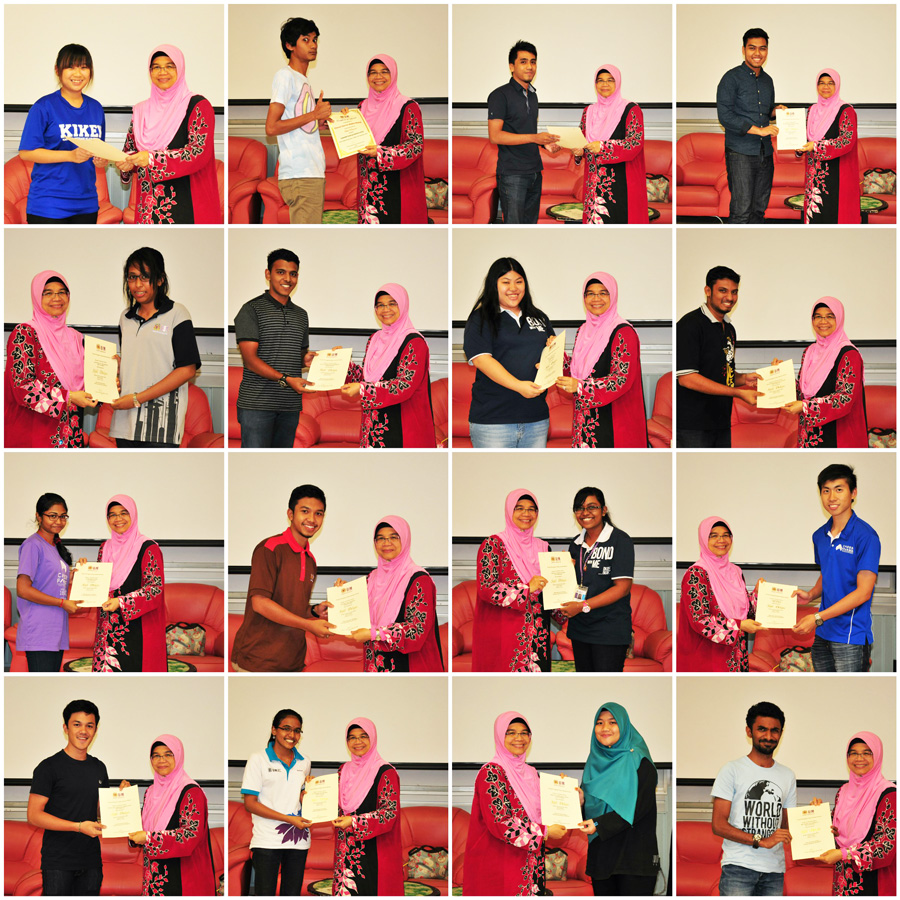 Text : AP Dr. Mohd Azmier Ahmad & En. Nor Irwin Basir / Photo : Hisyam Adnan