Congratulations to our APC 2019 Recipients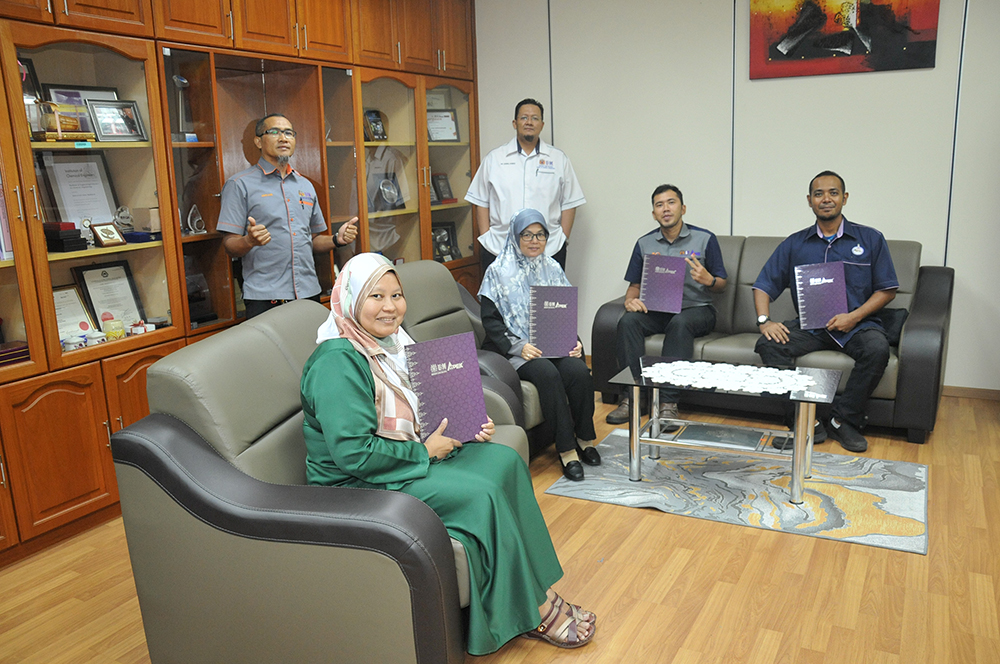 14 October 2020 - A total of five staff of the School of Chemical Engineering received the Excellent Service Award based on the performance evaluated throughout 2019. The award was presented by the Dean, School of Chemical Engineering, Universiti Sains Malaysia (USM), Professor Ir. Dr. Zainal Ahmad in a ceremony held at the Dean's Office. This recognition is the University's appreciation to the staff for their significant effort and service to the School of Chemical Engineering and the University in general. Despite being held in a simple ceremony, the recipients are excited and honored with the recognition given.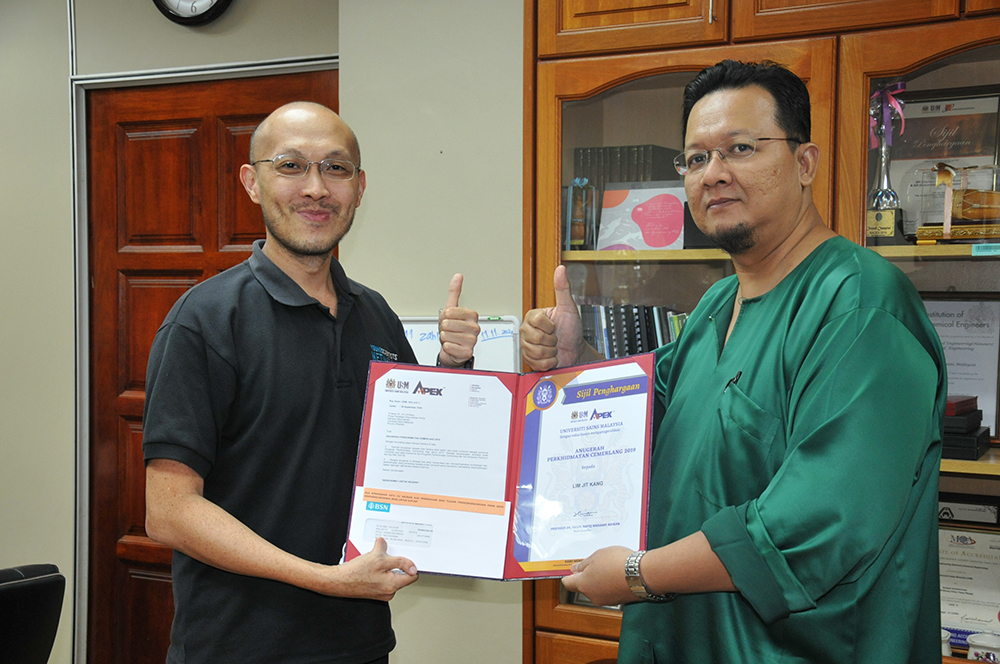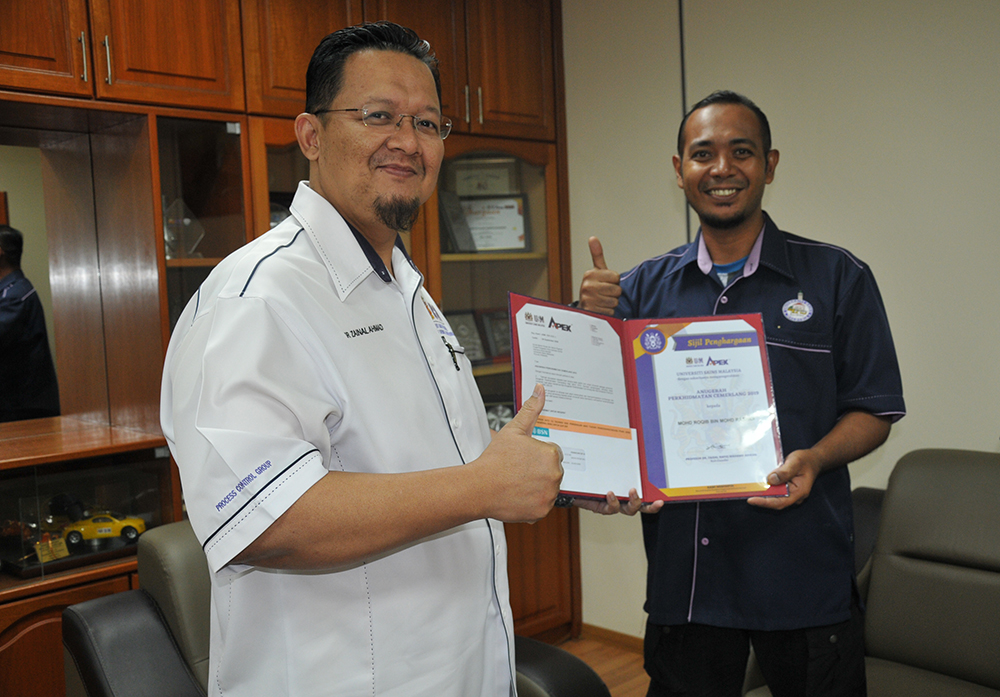 Among the APC recipients are Prof. Dr. Lim Jit Kang, Mr. Mohd Roqib Mohd Rashidi, Mr. Mohd Rasydan Omar, Mrs. Esah Abdul Manaf and Mrs. Sofiah Mat Rasit.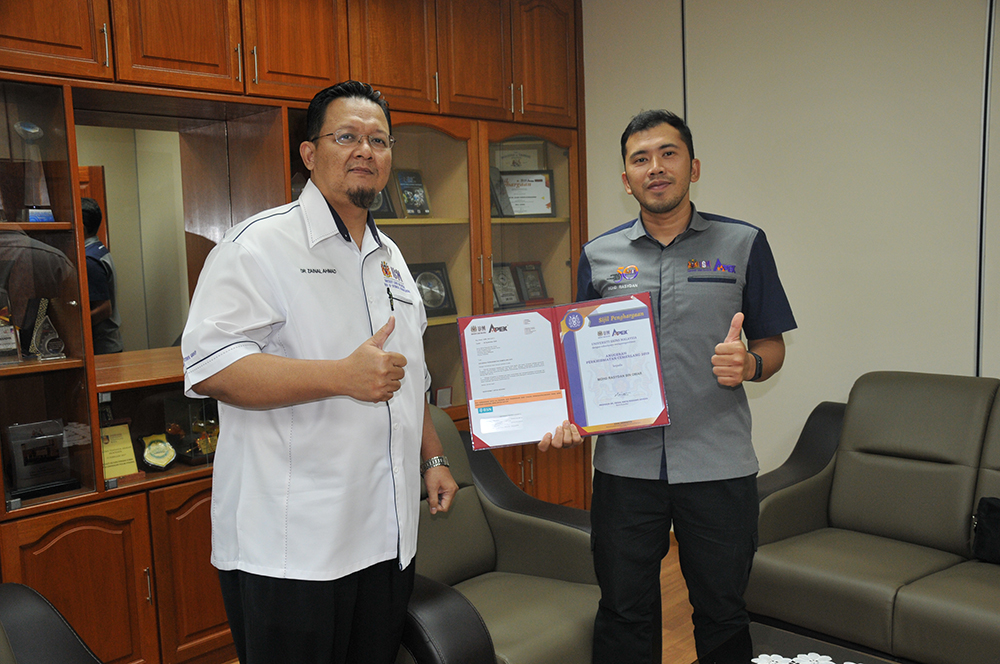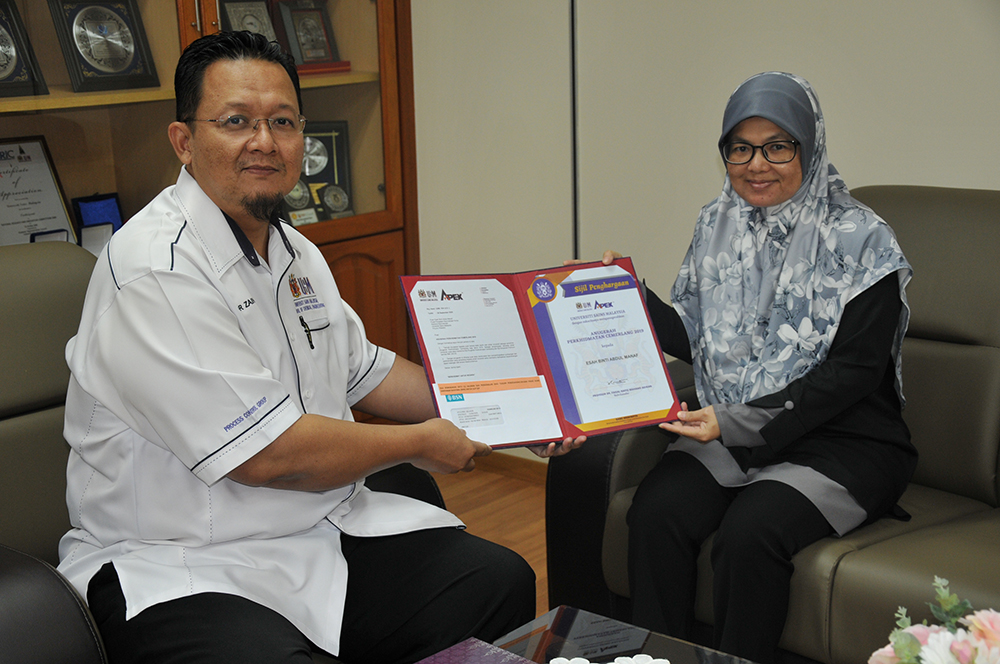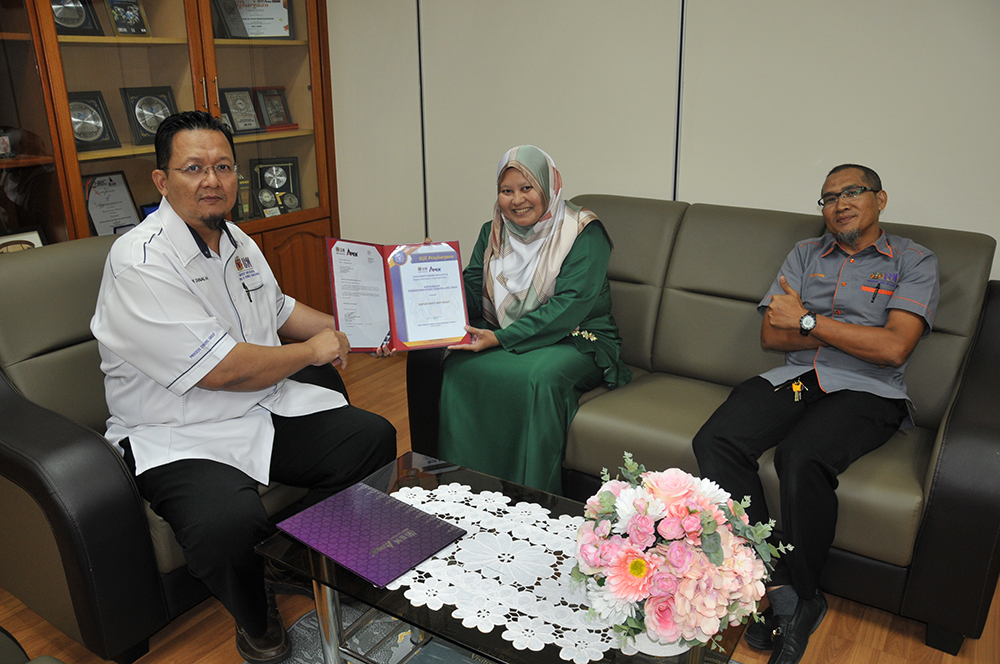 Well done and congratulations!
Teks : Mohd Kamil Ashar
Foto : Mohammad Faizal Abu Bakar