Students Won USM Transdisciplinary Grand Challenge for Diploma and Undergraduate Students 2021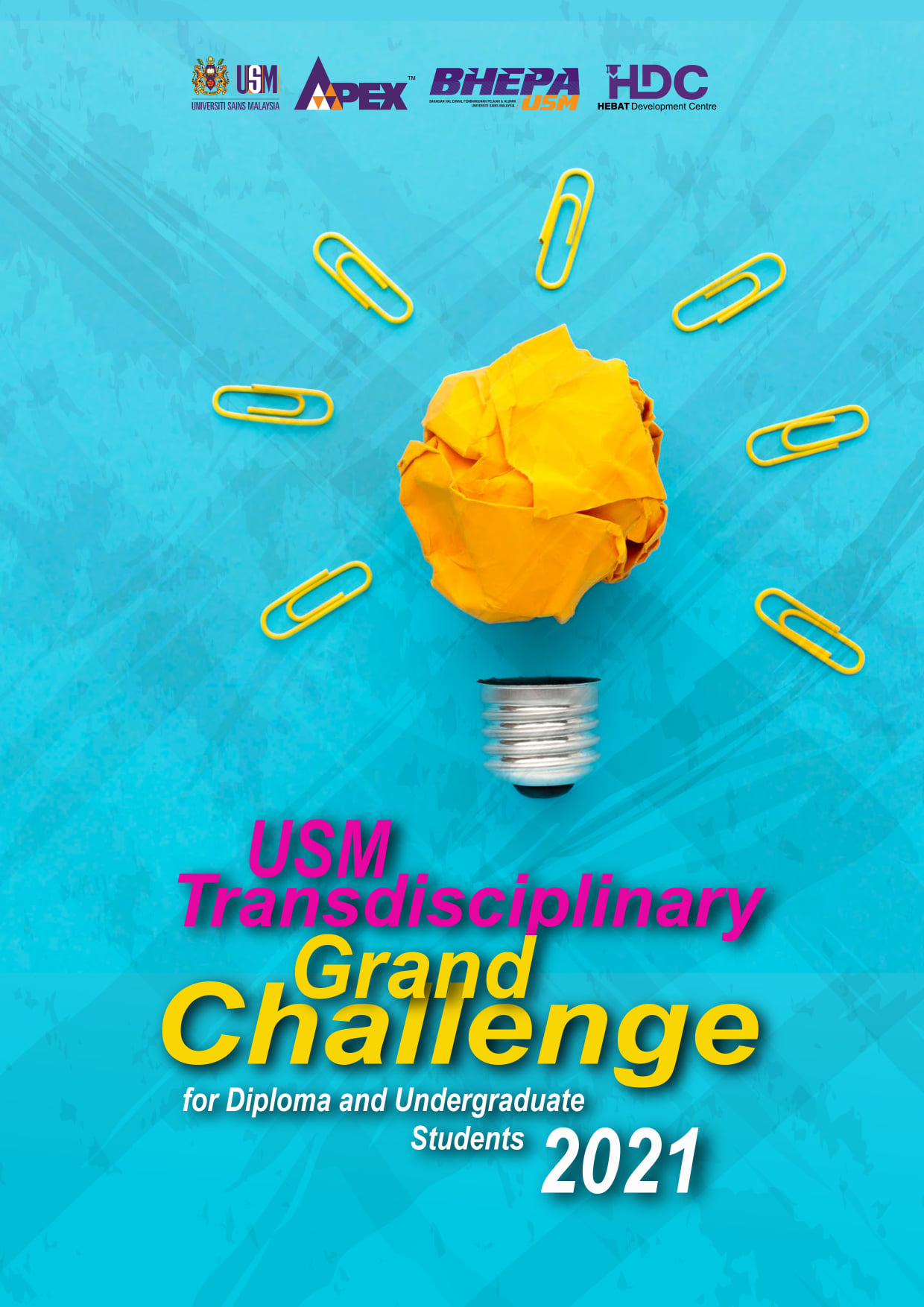 Two School of Chemical Engineering Students Won USM Transdisciplinary Grand Challenge for Diploma and Undergraduate Students 2021
Lew Jun Kit and Na Yong Sik have made the School of Chemical Engineering proud by winning the USM Transdisciplinary Grand Challenge (TGC) for Diploma and Undergraduate Students 2021 in the Technology & Engineering category .
The TGC conducted by HEBAT Development Centre is one of the 2021 USM initiatives and part of HEBAT experiences. TGC is a research output competition for students in the form of products, ideas or concepts that incorporate the transdisciplinary approach in completing a final year project, assignment, studio project or other assessments, which will give a positive impact on society.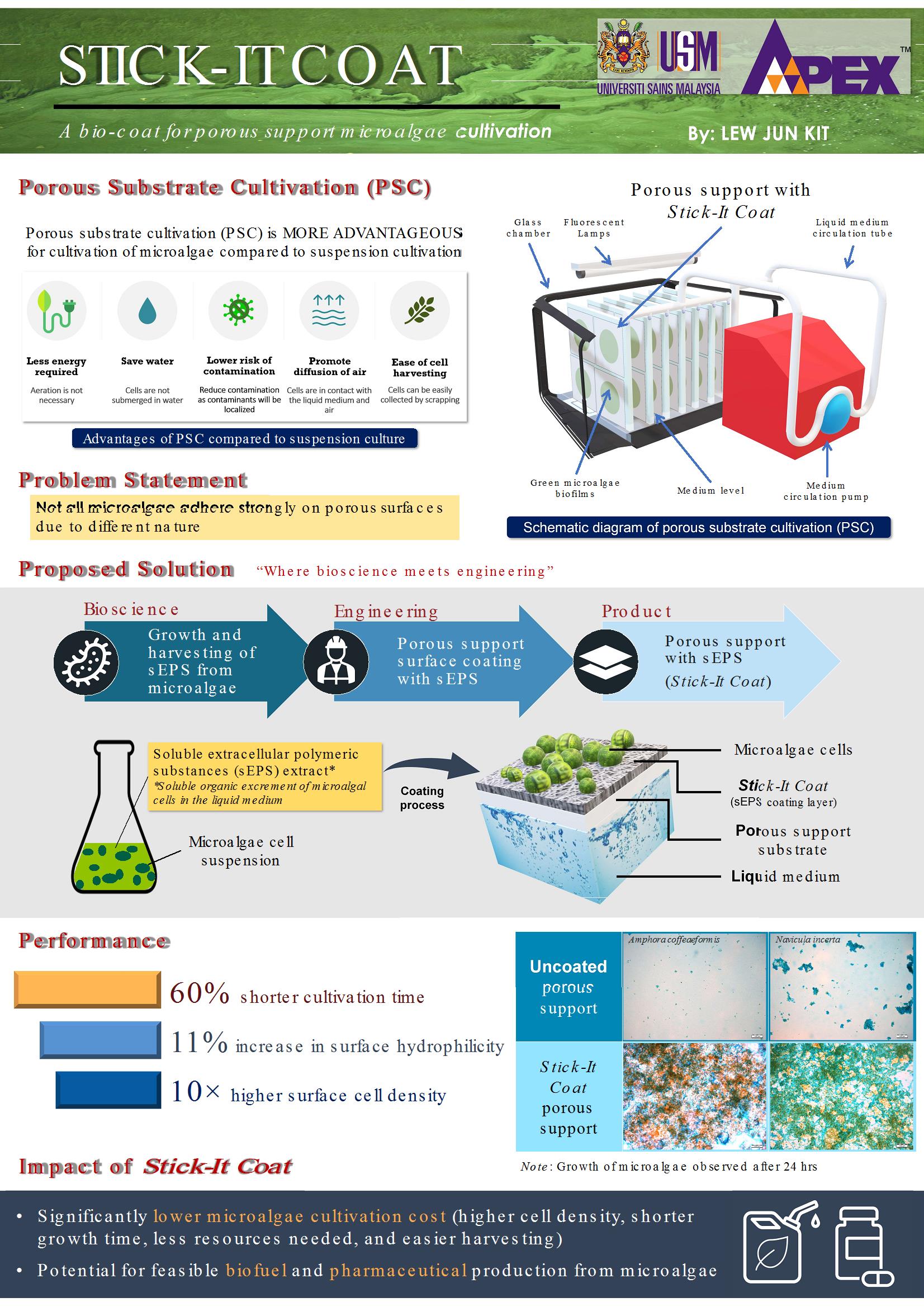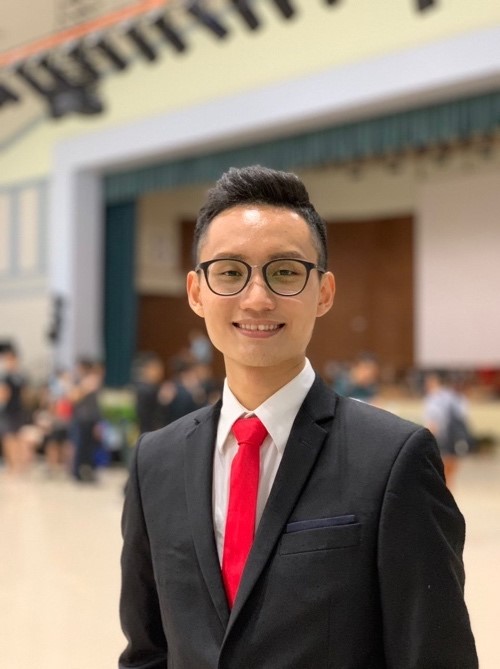 "My submission was based on my final year project, where I (with the help of my supervisor and postgraduate student) enhanced the microalgal cell attachment on surfaces using one of the microalgae species' own "excrements", which is known as soluble extracellular polymeric substances. So, I came up with a more commercial name for this surface enhancement in the Grand Challenge, which is Stick-It Coat," said Lew Jun Kit, who graduated in 2021.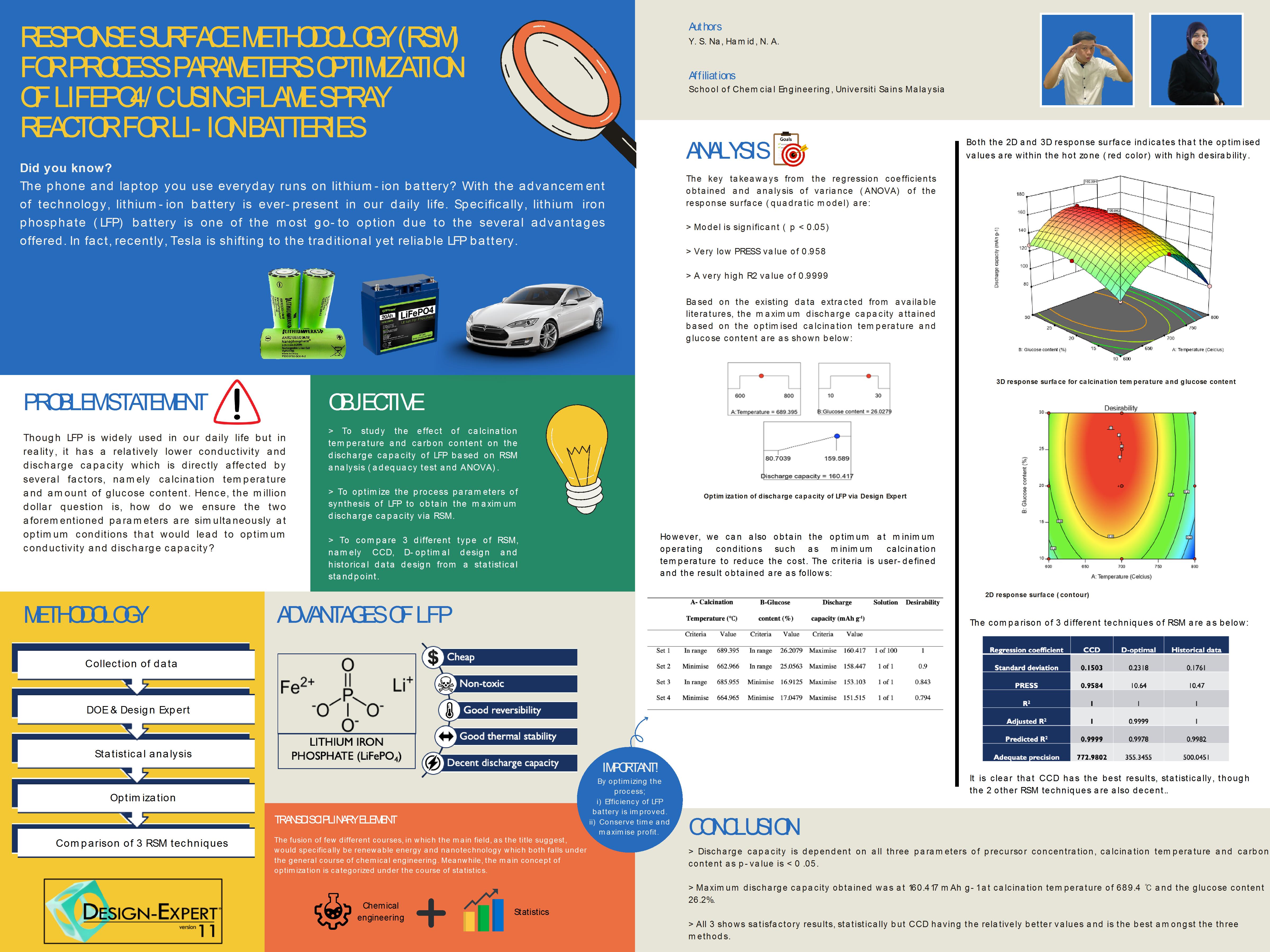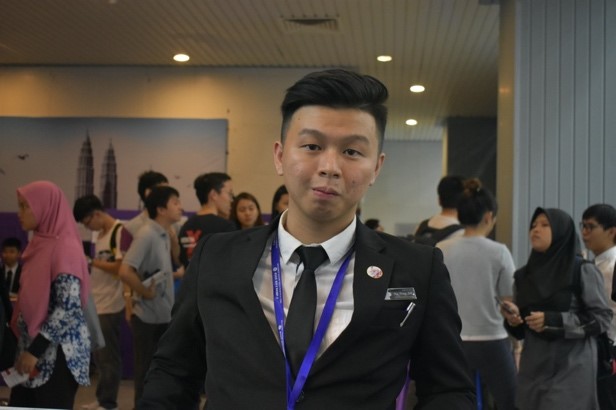 "I consider myself lucky to be selected as there were many other amazing competitors. In this era of technological advancement, it is with no doubt that lithium-ion battery plays a crucial role in our daily lives as it fuels our mobile phone, laptops, tablets and even vehicles! Thus, with that in mind, the topic I had selected for the competition was my final year project entitled; 'Optimization of Process Parameters of Synthesis of Lithium Iron Phosphate battery (LFP) via Flame Spray Pyrolysis'. The topic at hand is about the optimization of the process parameters for the synthesis of LFP via the flame spray pyrolysis and this was done by implementing response surface methodology, a collection of mathematical and statistical techniques which is a well-established method useful for approximating and optimizing processes. Upon optimization, time and cost can be greatly conserved which would lead to enhancement of the quality and efficiency of upcoming research concerning LFP," said Na Yong Sik, who also graduated in 2021.
The management and the entire community of the School of Chemical Engineering would like to congratulate Lew Jun Kit and Na Yong Sik on their great success and exceptional achievement.

Text: Dr. Masrina Mohd Nadzir
Photos: Lew Jun Kit and Na Yong Sik