CEO Talk from Managing Director of Shell Malaysia Trading Sdn Bhd
NIBONG TEBAL, 30 November 2015 – More than 300 students and staff of the School of Chemical Engineering (SCE) had the opportunity to hear Mr. Azman Ismail, Managing Director of Shell Malaysia Trading Sdn Bhd shares and reflects on his experiences related to the oil and gas industry.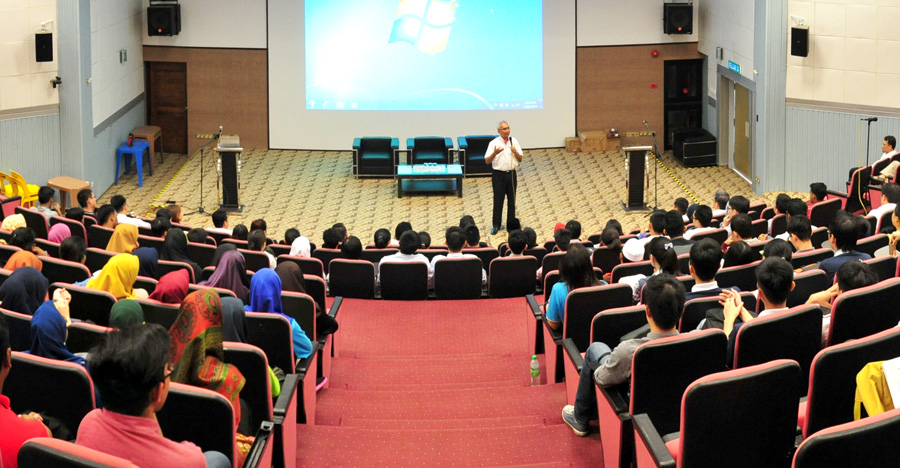 He is one of the industry advisory panels (IAP) of SCE and together with him in the sharing session was nine of his colleagues from Shell (M) Sdn Bhd who were generously took part in sharing their expertise with the students.
The talk with interesting quizzes and Q & A session improved the interaction between speaker and participants.
Mr Azman also shared his thoughts and enlightened the work culture differences between earlier generation (without smart gadgets) and the latest generation. Students were advised to improve on their soft skills and learn to think critically in order to contribute to the quality of work and to gain much better result. This thinking skill would also help in solving a problem in its early stage. Though information may easily be obtained from the smart gadgets, but face to face learning with experts in knowledge remained very important as it would be beneficial for the students in their character building in becoming the experts in the field.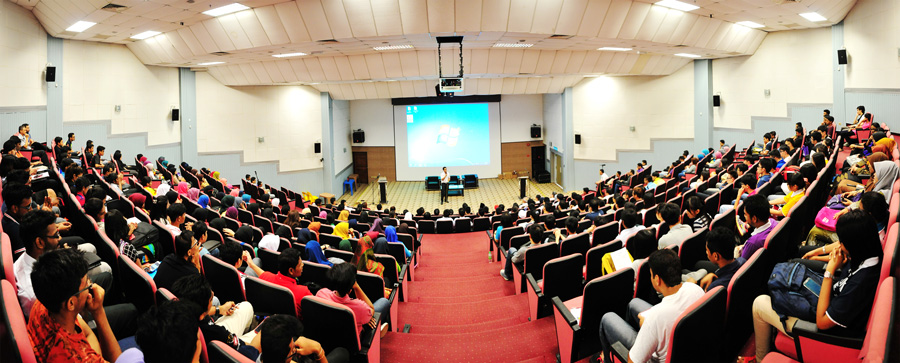 Mr. Alfian, Mr. Abdul Muiz and Ms. Sherlyn from Shell's team also recounted their experiences as students and their career path as a staff of Shell (M) Sdn Bhd.
This event was followed by the IAP annual meeting with the management of SCE.
Text : AP Dr. Mohd Azmier Ahmad / Photo : Hisyam Adnan