A working visit by Prof. Ashok Pandey to SCE
Nibong Tebal, March 31, 2016: The School of Chemical Engineering, Engineering Campus, USM received a visit from Professor Ashok Pandey who is the Deputy Director of Centre for Innovative & Applied Bioprocessing, Mohali, India. He is the recipient of numerous international awards, particularly in the areas of biotechnology, bioengineering and energy Currently, he is also the Editor-in-Chief of Bioresource Technology (Elsevier). The visit was arranged by the Research Creativity and Management Office (RCMO) as part of the activities for Professor Pandey to closer interaction with researchers in this university during his working visit to USM recently.

The main purpose of the visit was to promote the exchange of ideas and research experience between this renowned scientist and researchers in this school comprising of academic staff and postgraduate students. During the visit, meeting sessions with the School's Management Committee and lecturers were held in the morning followed by a short laboratory visit. The visit was culminated in the afternoon by a seminar given by Professor Pandey entitled 'Industrial Enzymes: Production and Perspectives'.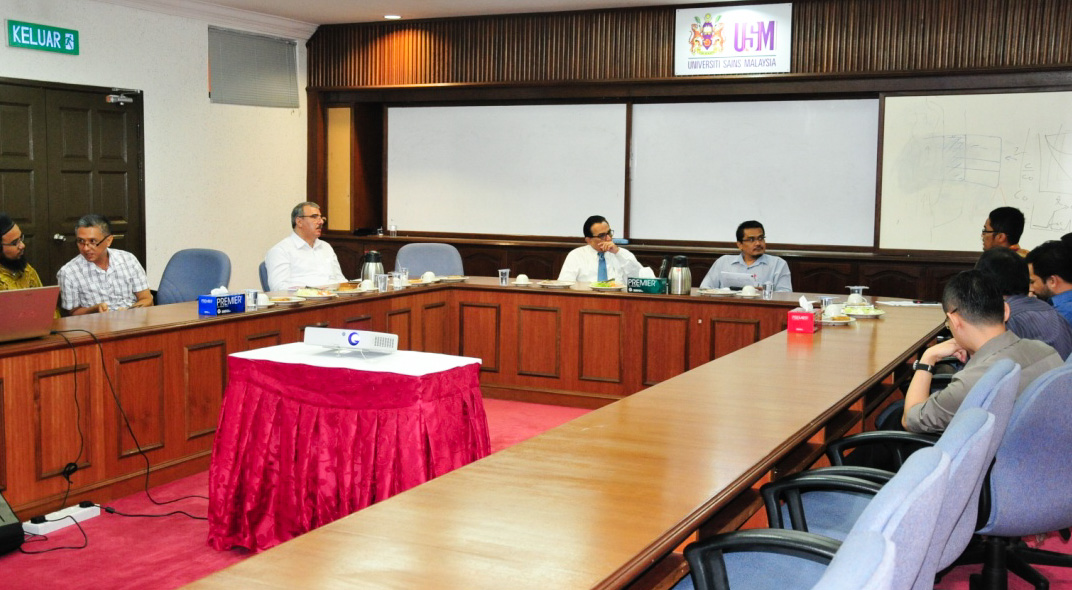 Meeting Session with the Academic Staff

It is expected that the interaction with prominent figures in scientific research like Professor Pandey will bring USM a step forward in its effort towards achieving greater heights in research especially at international level.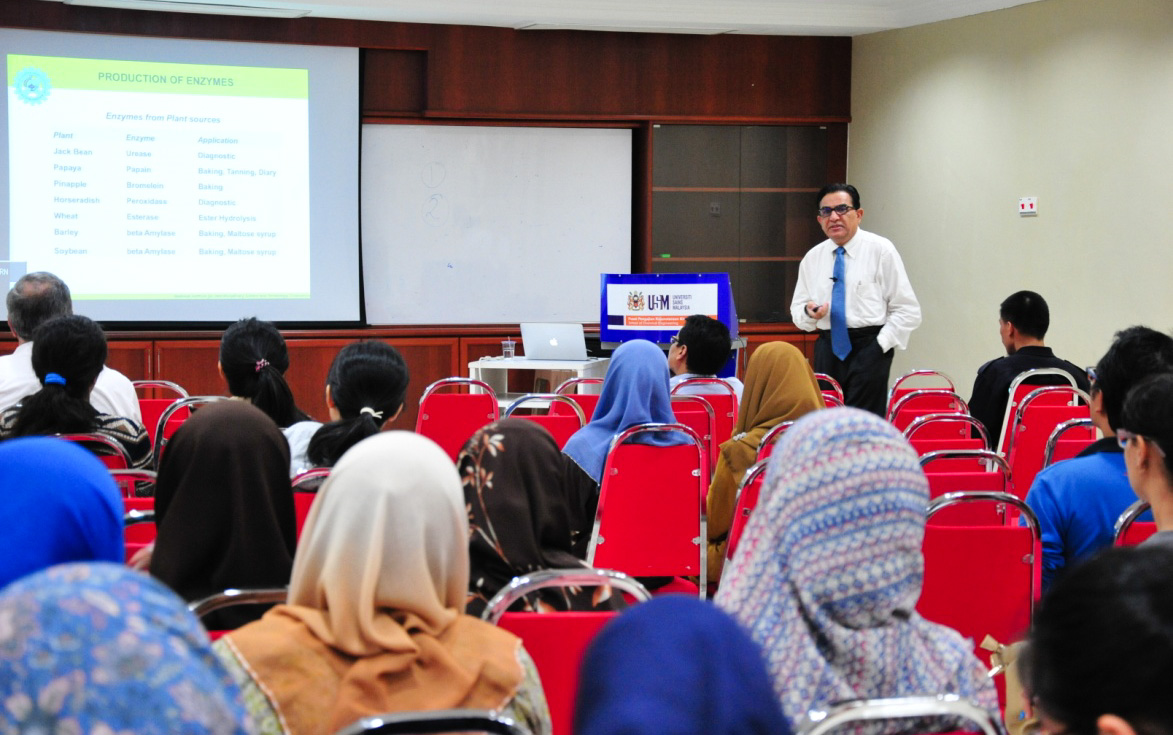 Seminar on Industrial Enzymes: Production and Perspectives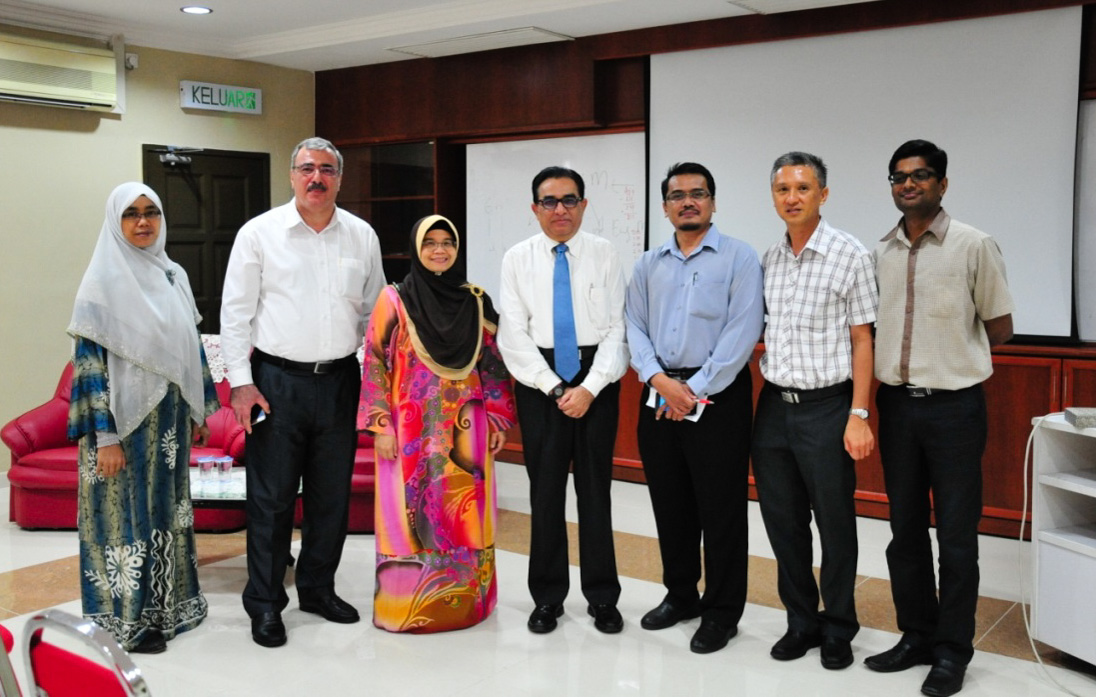 With the Dean and Academic Staff

Teks : Prof. Dr Ahmad Zuhairi Abdullah / Noor Hasliza Wan Chik
Photo : Mohd Hisyam Adnan