USM won Third Place in UTM's 11th Chem-E-Car Competition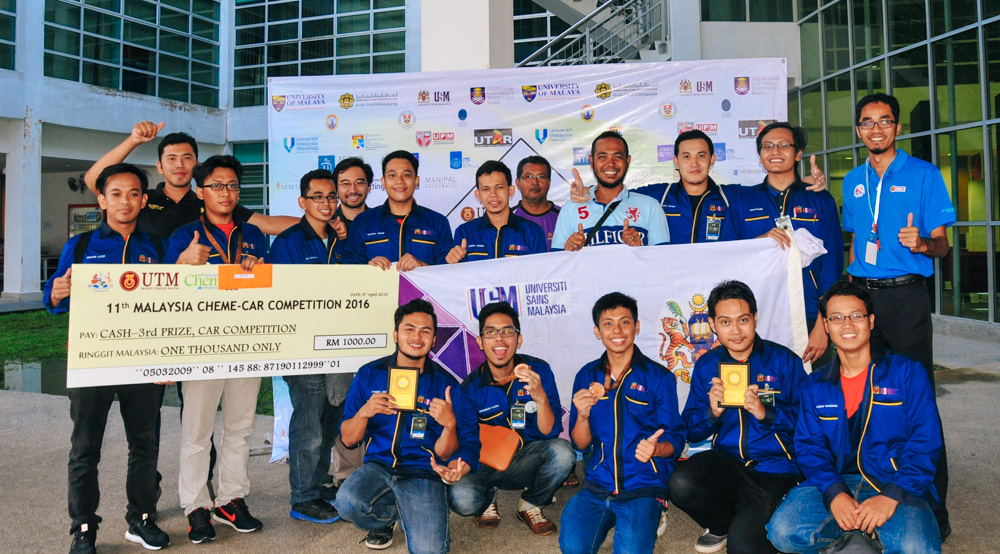 The National Chem-E-Car Competition held in Universiti Teknologi Malaysia, Skudai, Johor this year marked the 11th year of the joint collaboration of the Institution of Engineers Malaysia, (IEM) and Department of Chemical Engineering from universities, either Malaysia's public or private institution of higher learning.
From it's first competition in 2005, the School of Chemical Engineering never missed participating in the event and had a number of times won the challenges as well as the poster competitions.
2016 has been a great challenge to USM when 61 teams from local and international universities took part in both the car challenge and the poster design competition. The three teams representing USM consist of APEX1, APEX2 and APEX3 with each team led by Mohamad Farhan Mohd Taupik, Mohamad Fadzli Mohd Sukardi and Ali Hassan Hamzah respectively.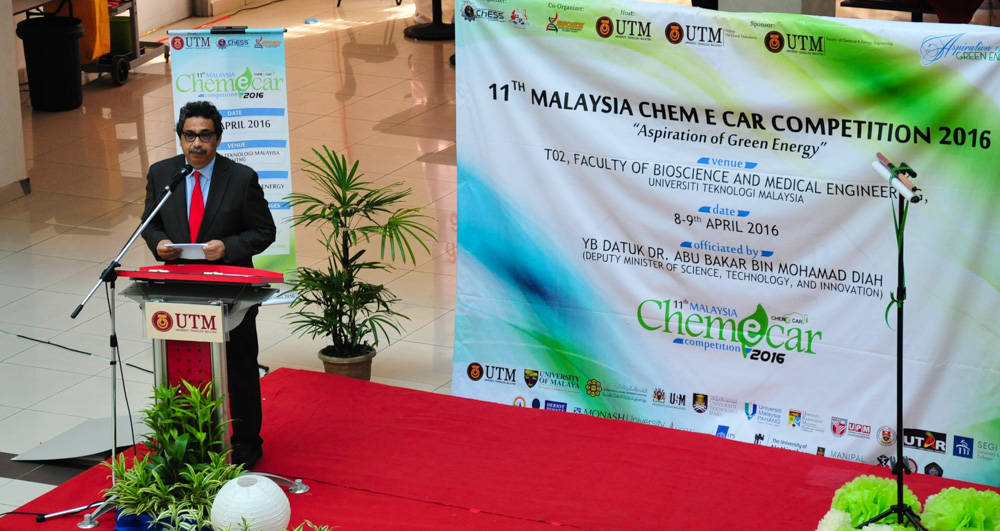 The event was officiated by the Deputy Minister of Science, Technology and Innovation, Datuk Dr. Abu Bakar Mohd Diah at the Faculty of Bioscience and Medical Engineering, UTM, which has been the venue of this year's Chem-E-Car.
USM managed to bag third place, receiving a cash price of RM1000, certificates and a plaque among the overall 61 competing teams for the car challenge, which lasted until about 5 pm in the afternoon with very stiff competitions from all participants. Mohamad Fadzli Mohd Sukardi, Mohammad Hafeez Zukfflay@Zulkifli, Muammar Haqimi Mohd Jasin and Mohammad Fareez Adam Ramli of APEX2 abled to maintain the stopping position of the car at approximately 0.98 m for the goal challenge and that 0.13 m for the bowling challenge. Even though the team did not manage to score the goal or strike the pins, but the consistencies of the stopping distances that they achieved positioned them among the winning teams this year.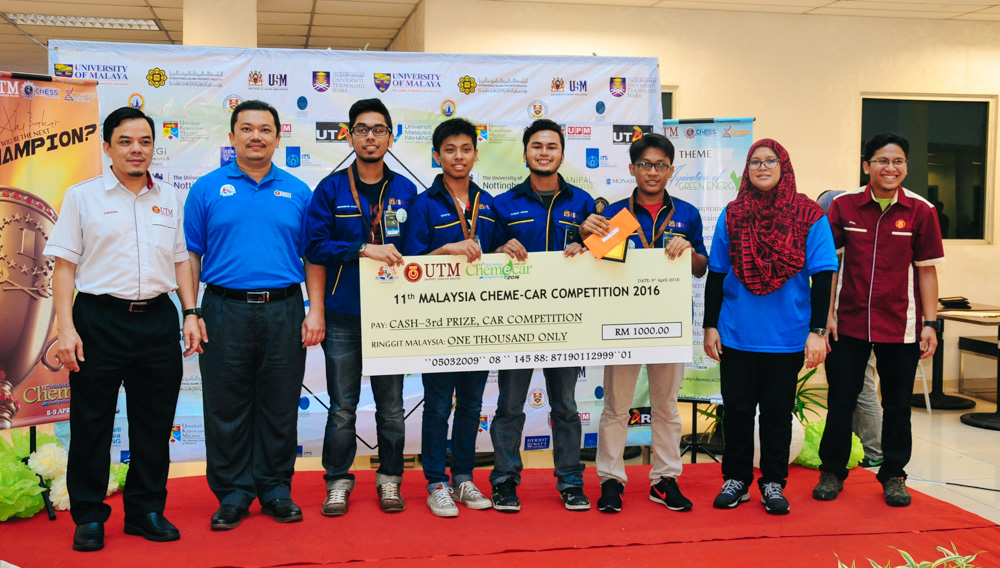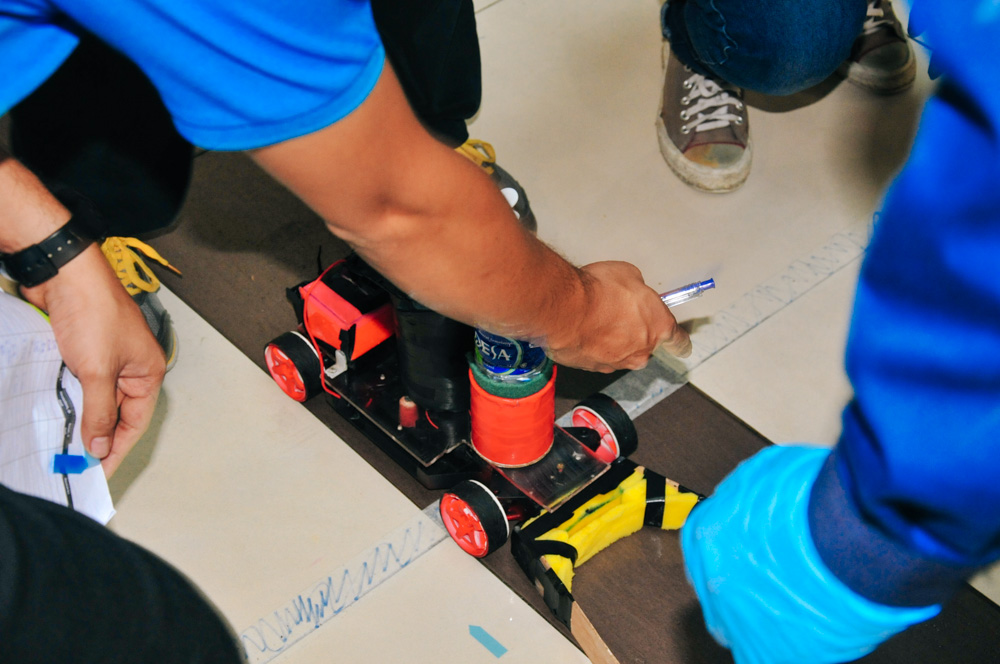 For the poster design competition, APEX1, led by Farhan with members consist of Mohamad Amirul Asyraf Maula Zainal, Mohamad Asyraf Marzukhi and Muhammad Ismathanif Md Nazir secured a consolation price among 5 other teams during the event, they received a plaque and certificate of participations. Muhamad Shaifol Mohd Yusof, Ali Hassan Hamzah, Amirul Hakim Abd Talib and Mohd Shafiq Abd Latif of APEX3 also received certificates of participations of this year Chem-E-Car.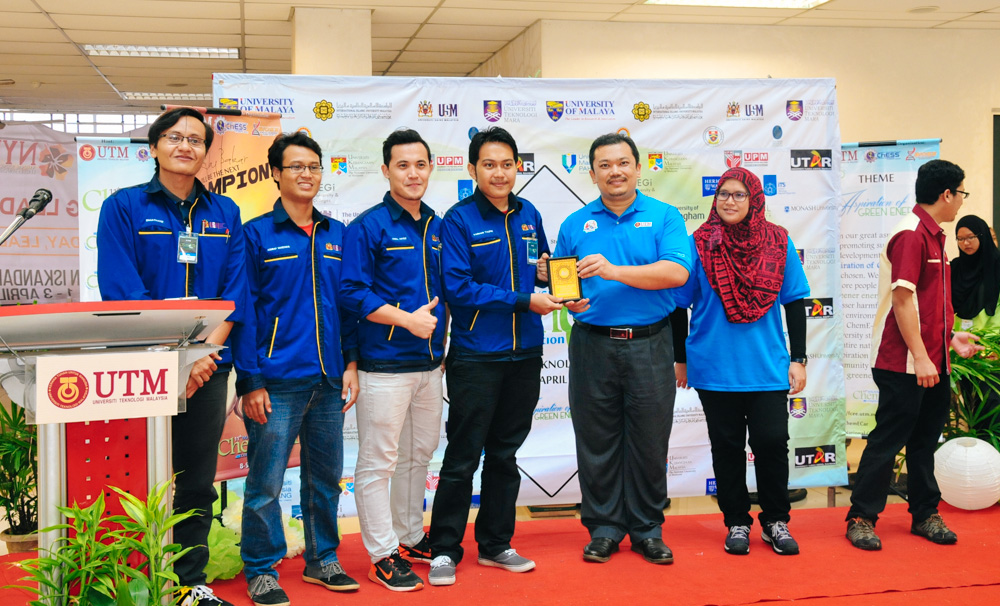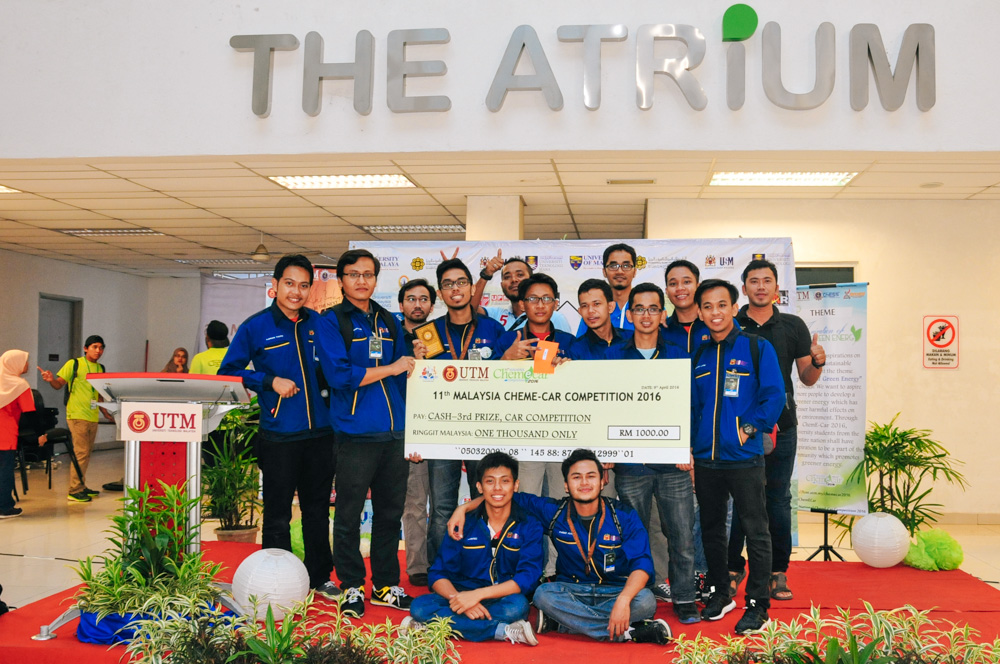 It is hoped that in the next year's Chem-E-Car Challenge in Universiti Malaysia Pahang would bring more luck to the USM teams!
Text : A.P Dr. Mohamad Hekarl Uzir
Photo : Rasydan Omar