USM Chem-E-Car Competition 2016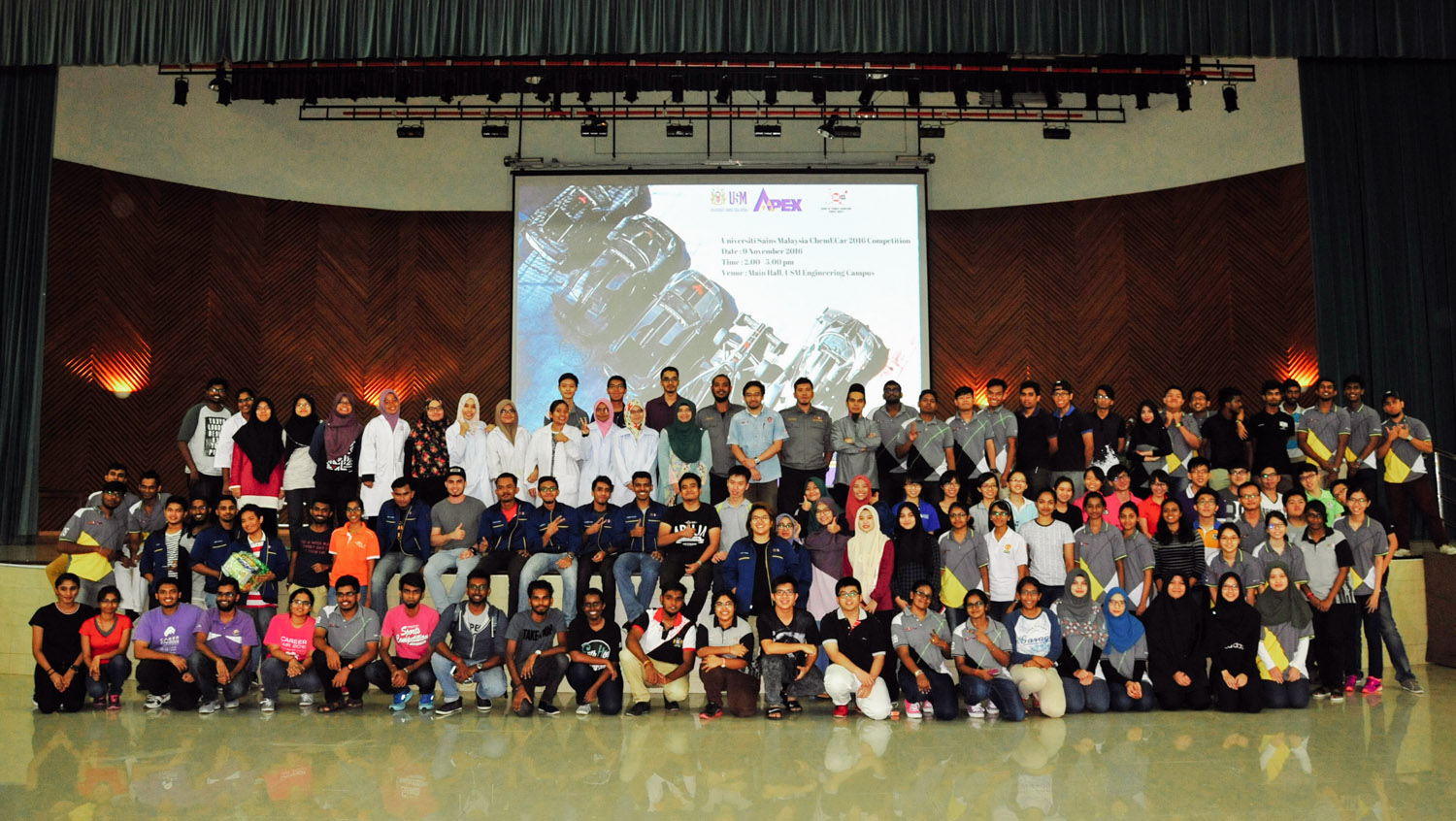 Universiti Sains Malaysia Chem-E-Car Competition 2016 has attracted in total 14 teams comprises of Year One to Year Three, Chemical Engineering undergraduates. The competition was held on 9th Nov 2016 (Wednesday) at the Engineering Campus Main Hall, which started at 2.00 pm. The Chemical Engineering annual competition this year was organized by a group of undergraduate students spearheaded by Mr. Low Ying Kai and co-supported by the Chemical Engineering Student Society (ChESS). The objective of the competition is mainly to promote the use of sustainable energy as an alternative fuel, as a substitute to the conventional petroleum-based fuel.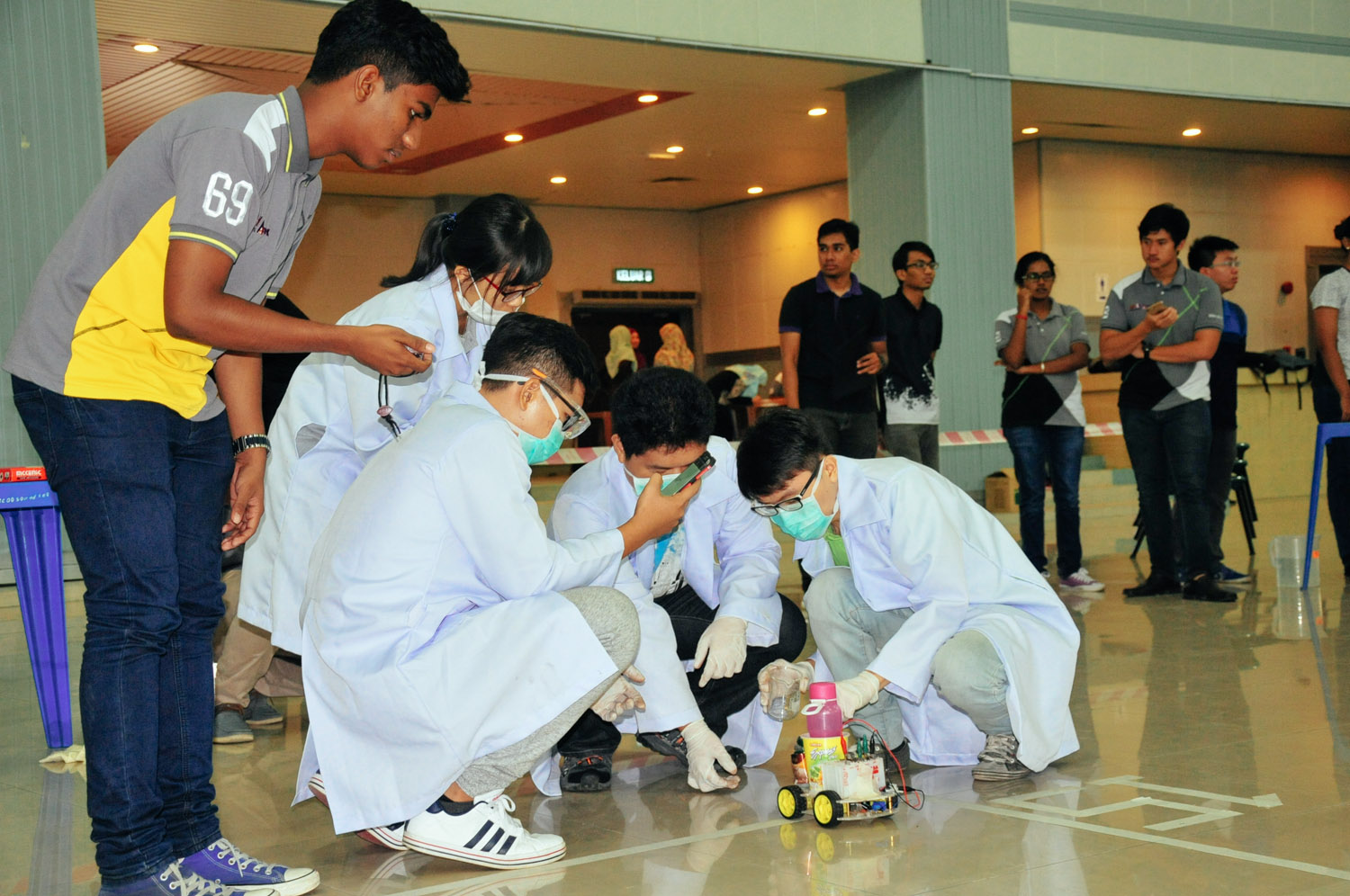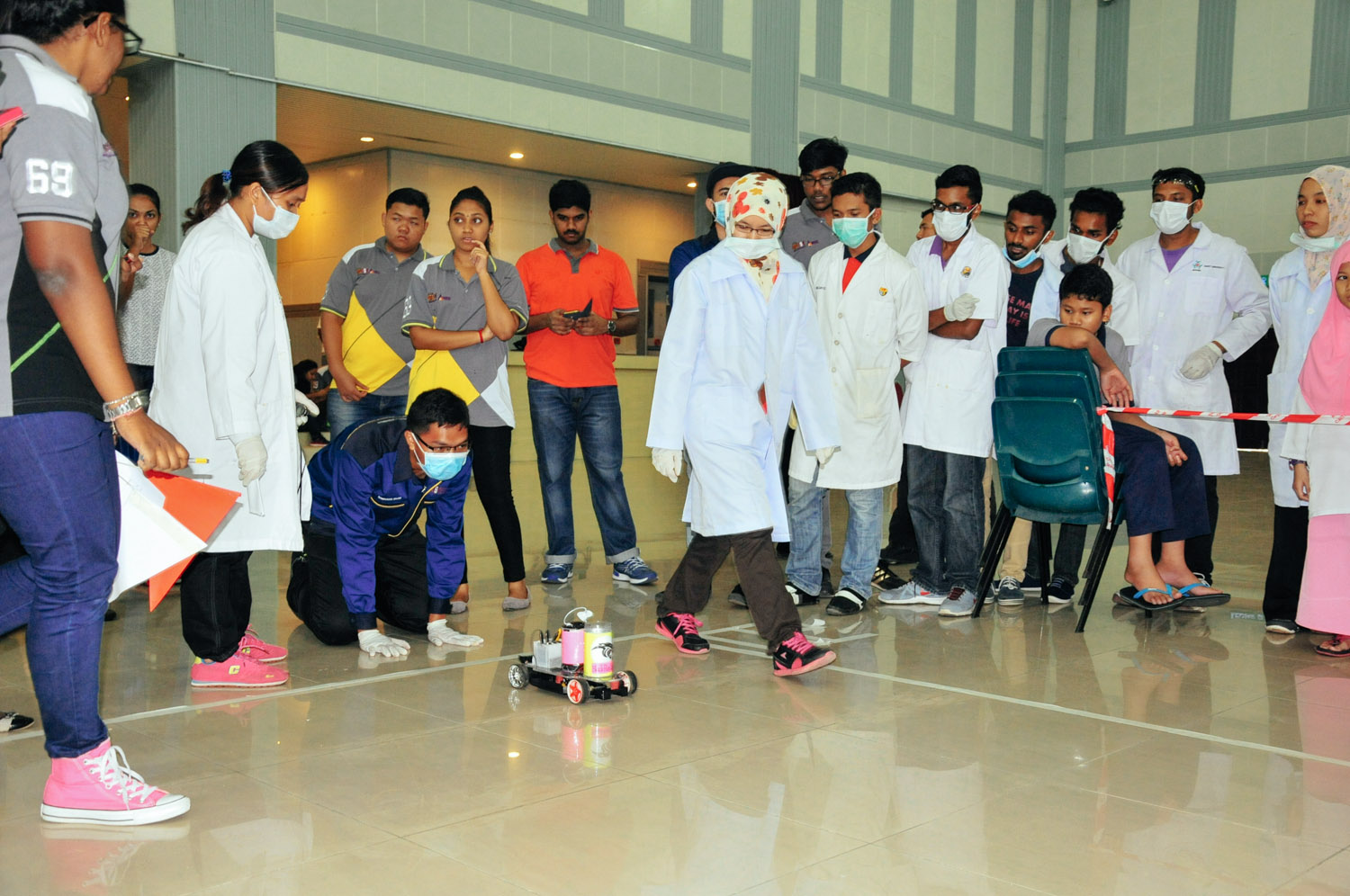 Each team was required to design and power up their vehicles using sustainable chemical cells together with the stopping module in order to allow the vehicle to stop at certain distances while carrying a load of water (which would only announce on the day of the event). The overall champion this year goes to team Muvinasa with the average stopping distance of 4.59 m. The first and second runner-ups went to the teams BlackPanther (7.32 m) and GenioTech (9.08 m), respectively. The most innovative car design was awarded to GenioTech. Team Myriad claimed the shortest stopping distance for Track 1 (10 m) with the stopping distance of 3.75 m, while Muvinasa proved to be the most superior among others on Track 2 (15 m) and Track 3 (20 m) with stopping distances of 0.53 and 1.25 m, respectively.
All the winners received consolation prizes and certificates from the Dean, Professor Azlina Harun@Kamarudin, witnessed by the Chem-E-Car Competition advisor and the IEM's National Chem-E-Car Committee, Dr. Azam Taufik Mohd Din and Programme Chairman (Talent Empowerment & Creativity), Assoc. Prof. Dr. Mohamad Hekarl Uzir. The champion from this event will be busy very soon as they are gearing up for the 13th Malaysian Chem-E-Car Competition scheduled to be held in April 2017 in Universiti Malaysia Pahang, (UMP) Gambang Campus, Pahang Darul Makmur.

Congratulations to all the winners!


Text: Dr. Azam Taufik Mohd Din.
Photo : Hisyam Adnan.