SCE Students secured Scholarship from MDC Sdn. Bhd.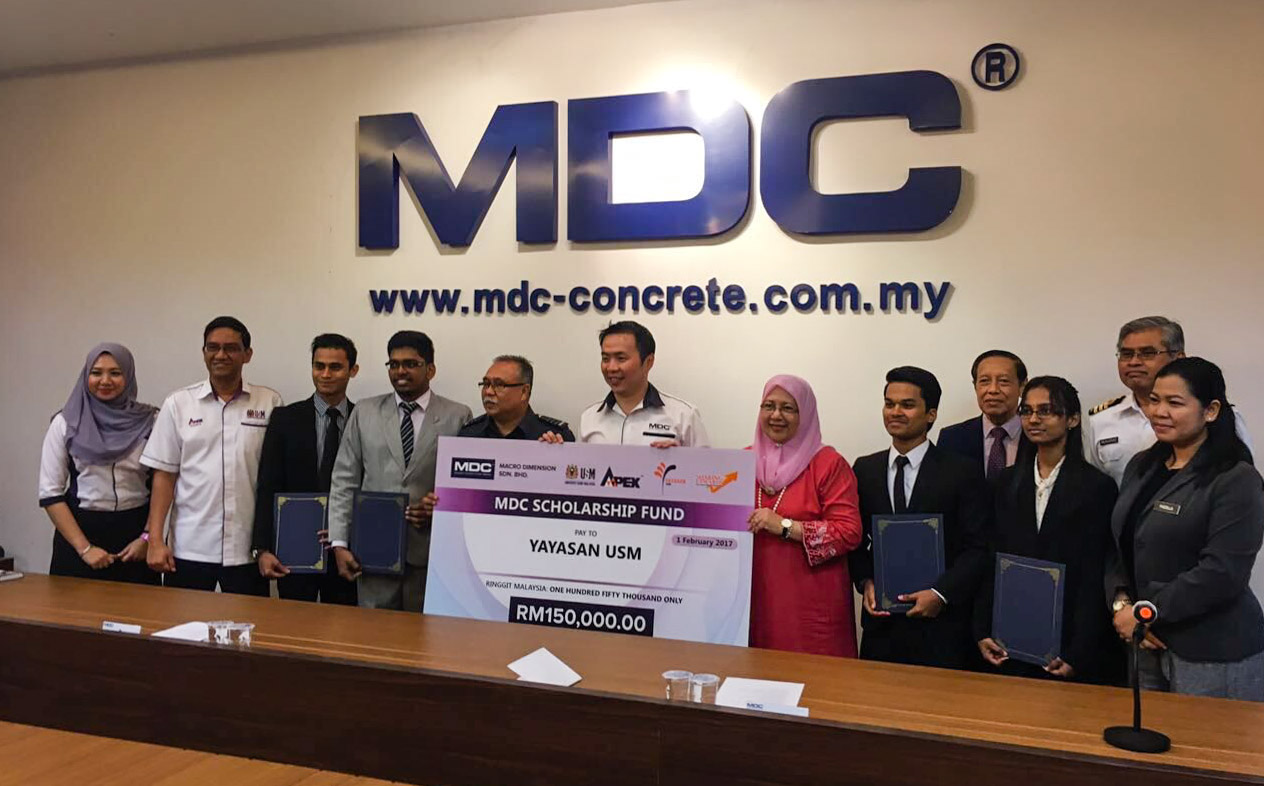 1 February 2017. Two excellence students from the School of Chemical Engineering managed to secure a scholarship for each of them under the programme offered by the Macro Dimension Concrete Sdn. Bhd. (MDC). Rajaviknesswaran Singaravelan and Kalaivani Rangasamy, both from the second year's Chemical Engineering, Bachelor Degree attended the ceremony, which was held at the MDC headquarters in Sungai Petani, Kedah. The other three out of five students were each from the School of Civil Engineering, School of Mechanical Engineering and School of Housing, Building and Planning, (HBP).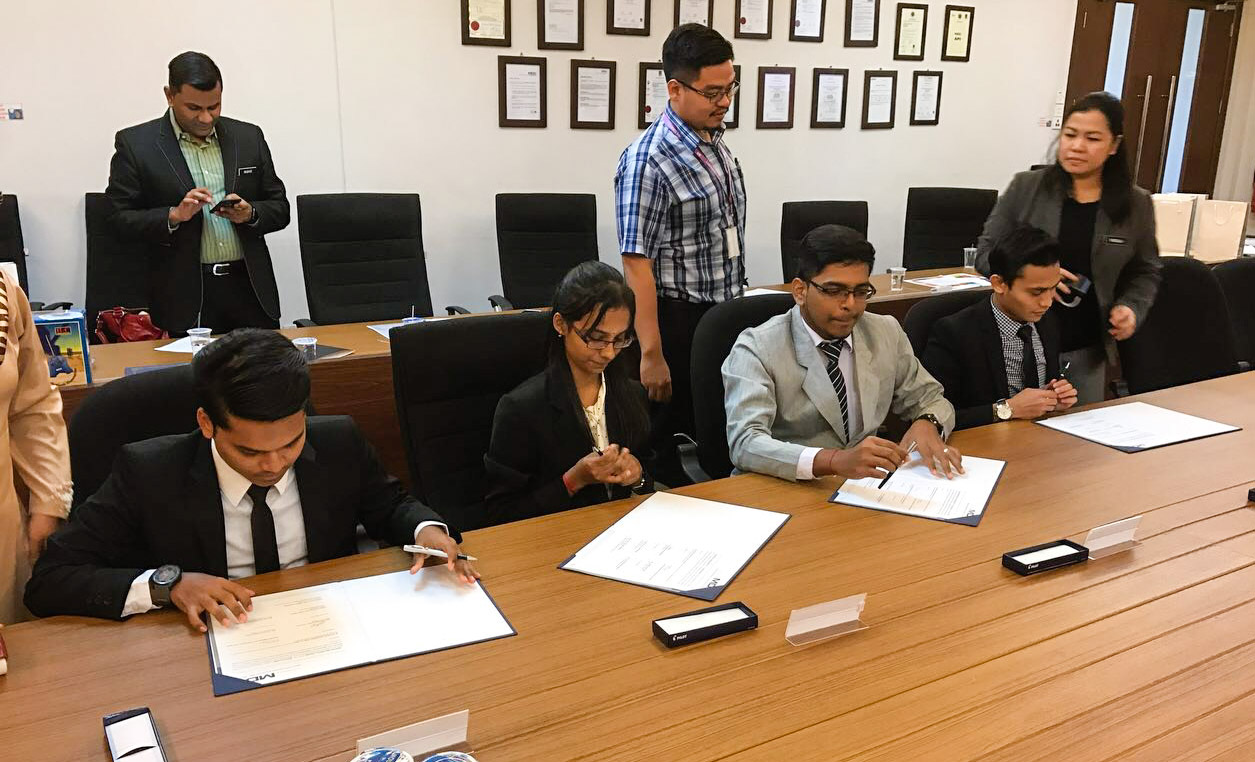 The scholarships were conferred by the Chief Executive Officer of MDC, Mr. Leow Khang Heng, whom later signed the Memorandum of Licensing and Commercialisation (MPP) valued at RM100,000 between a subsidiary of USM, Usains Holdings Sdn. Bhd. USM's Vice Chancellor, Professor Datuk Dr. Asma Ismail signed on behalf of the university.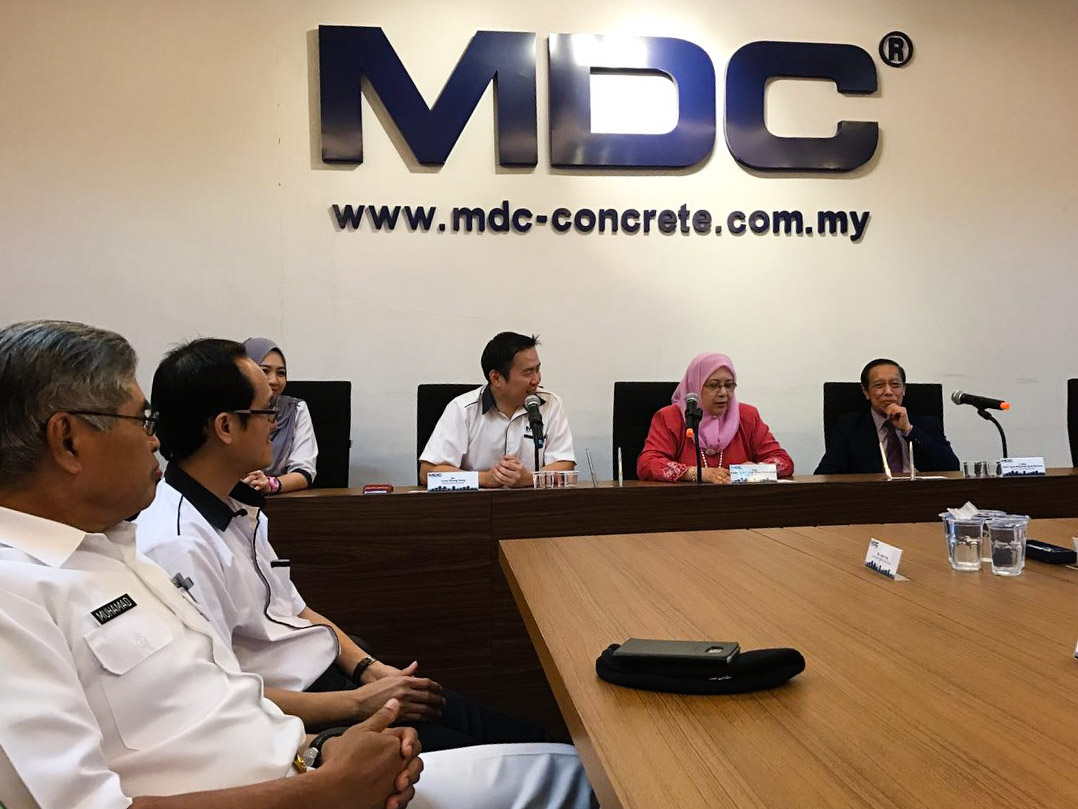 Also attended the ceremony were Universiti Sains Malaysia's Deputy Vice Chancellors; Professor Dato' Dr. Adnan Hussein (Student Affairs and Alumni), Professor Dato' Dr. Muhammad Jantan (Research and Innovation) and Professor Dr. Abdul Rahman Mohamed (Industry and Community Network). Each representative from the School were also invited; Professor Dr. Aldrin Abdullah (Dean, School of HBP), Director of Usains Holdings Sdn. Bhd., Dato' Syed Mohamad Syed Murtaza and a researcher from HBP School, who initiated and came up with the technology, Dr. Cheah Chee Ban.