"Chemical Engineering undergraduates should be equipped with more IT knowledge", the IAP reminded.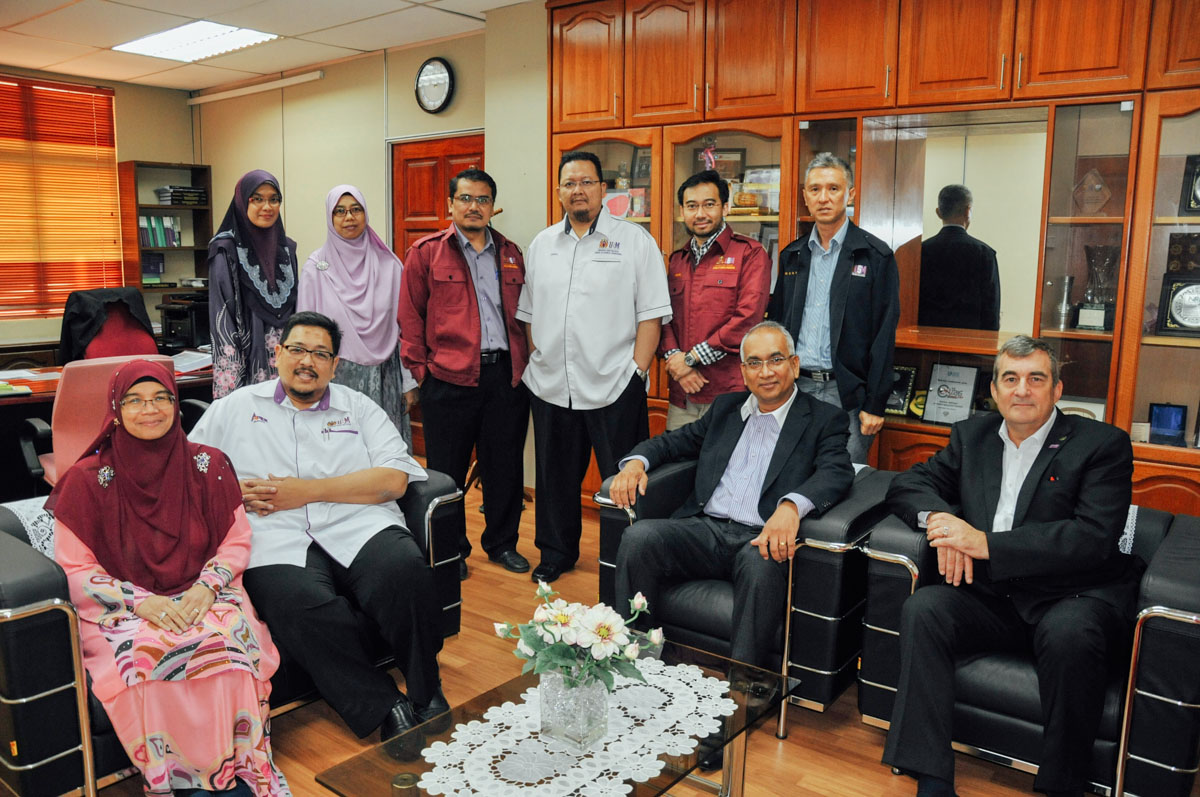 25 October 2017, the School of Chemical Engineering welcomed two of the Industry Advisory Panel, (IAP) to its annual IAP meeting held at the Engineering Campus, Wednesday. Datuk Hj. Azman Ismail, Managing Director of PLUS Malaysia Berhad who was the former Managing Director of Shell Malaysia Trading Berhad together with Mr. Paul Ronald Ellis, Managing Director of Schaeffer Kalk Malaysia Berhad arrived in the campus for the scheduled meeting at 9.00 with the School's Management Committee.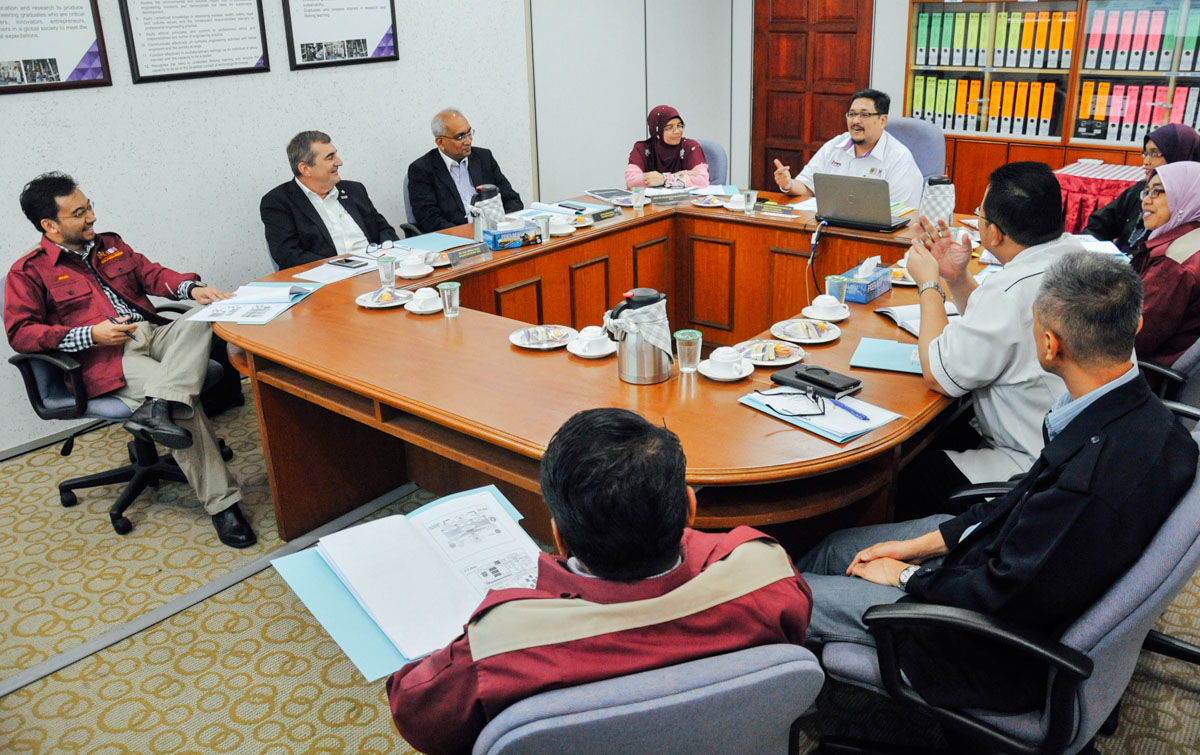 The meeting discussed among others, the present amendment of the Chemical Engineering curriculum, the improvement of the Industrial Training course as currently tabled by the Engineering Accreditation Council, (EAC) and finally, on the agenda by the Ministry of Higher Education; the Industrial Revolution 4.0.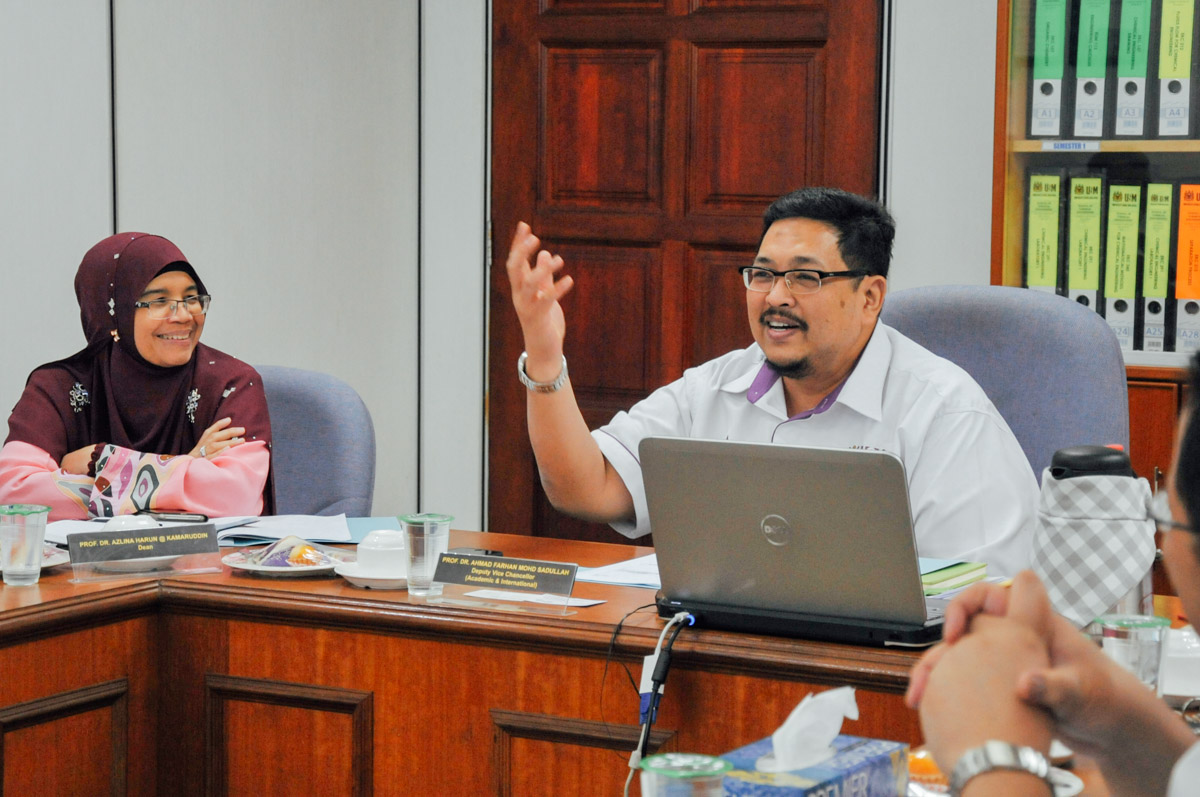 Together joined the meeting was the Deputy Vice Chancellor (Academic and International), Professor Ahmad Farhan Mohd Sadullah who chaired the first session of the discussion.
Both panels agree that in the 21st century higher education where the internet of things have been parts of our everyday lives, automation of chemical and manufacturing plants is inevitable. Therefore, university should take up the task of providing graduates with enough information such that they could speak the same language as that of other engineers in the world.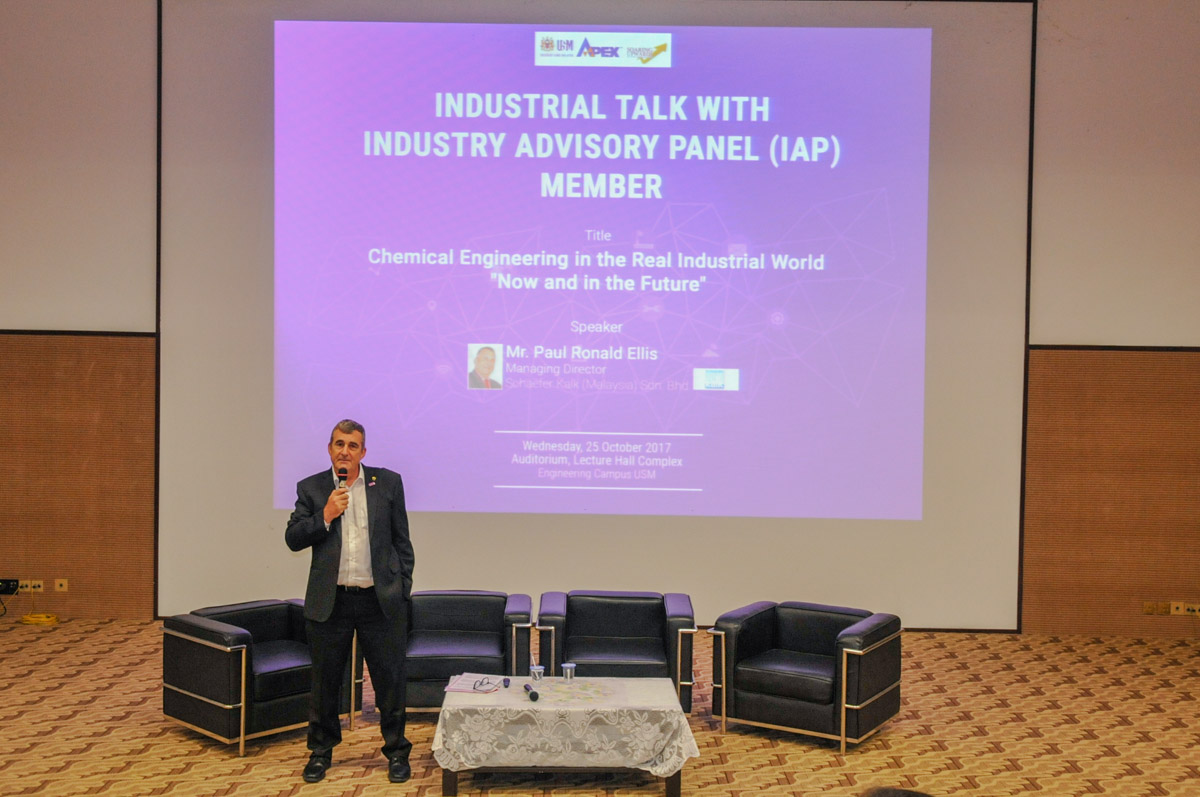 Later in the afternoon, Mr. Paul Ellis accepted the invitation to meet all the chemical engineering undergraduates in a form of seminar, held at the USM's Engineering Campus Auditorium. Paul, whom the IAP of USM's Chemical Engineering for nearly 5 years, reiterated that the future chemical engineers must equip themselves with more IT knowledge as the world is now moving towards the internet of things.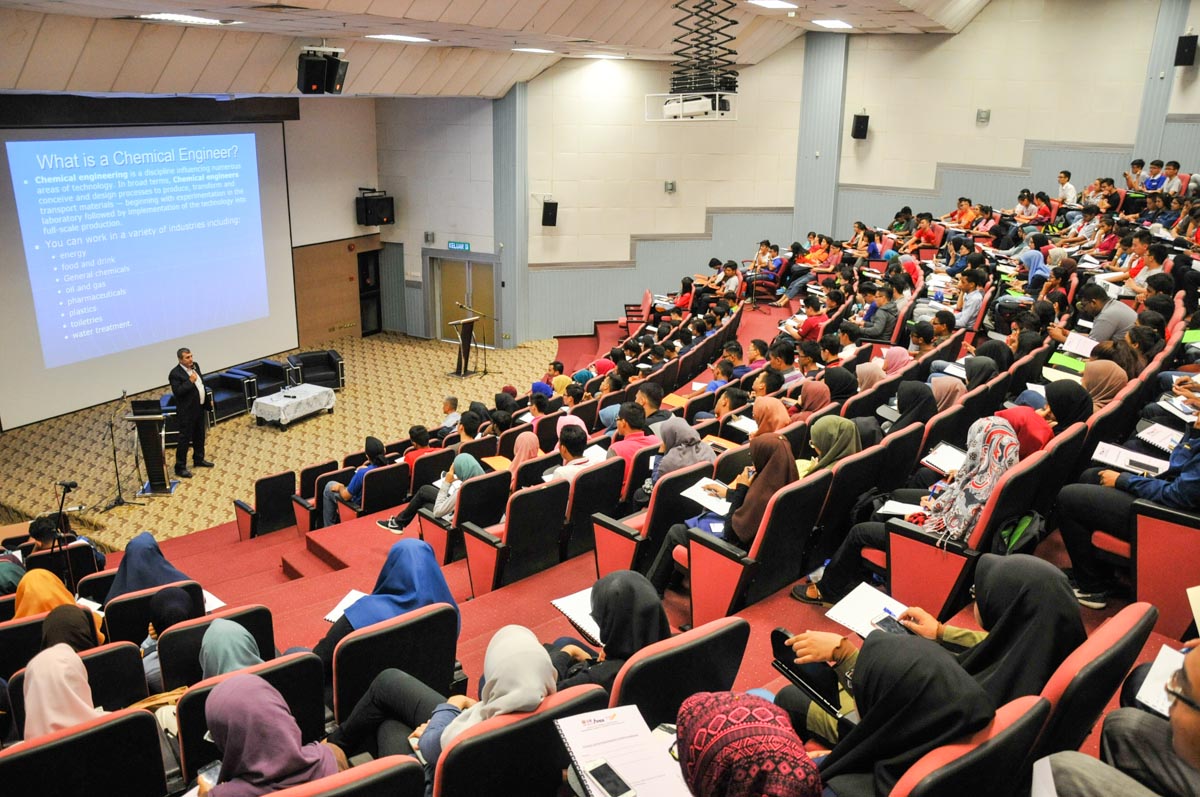 Talking about his 43-year experience in many chemical industries, which began in 1975 in the United Kingdom and later moved to European and the African continents before he decided to make Malaysia as a home, Paul kept reminding the students that safety should be the utmost priority of all chemical engineers. He had experienced many tragedies happened at the chemical plants, which became part of his bitter memories at work.
The seminar concludes at 5.00 with a presentation of a token of appreciation to Mr. Ellis by the Dean, Professor Azlina Harun@Kamaruddin.
Text : A.P. Dr. Mohamad Hekarl Uzir
Photo : Hisyam Adnan