Researchers from the School of Chemical Engineering, shine in SIRIM Invention, Innovation & Technology Expo (SI2TE 2018)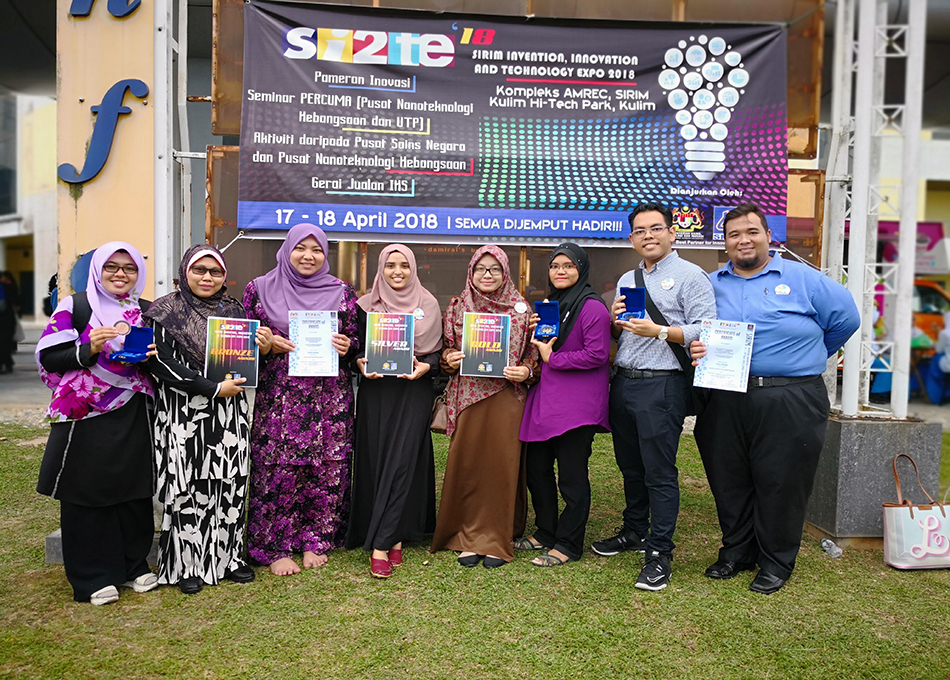 18 April 2018; three research projects led by Assoc. Prof. Dr. Suzylawati Ismail are among the 250 projects participated in Si2TE 2018.The work on "Adsorptive Membrane for Quercetin Recovery" has been awarded a Gold Medal for its special formulation and functions in recovery of valuable targeted material from pharmaceutical effluents. Research students involved include Noorlaila Mohamed Nor, Shazlina Abd Hamid and Muhamad Sharafee Shamsudin.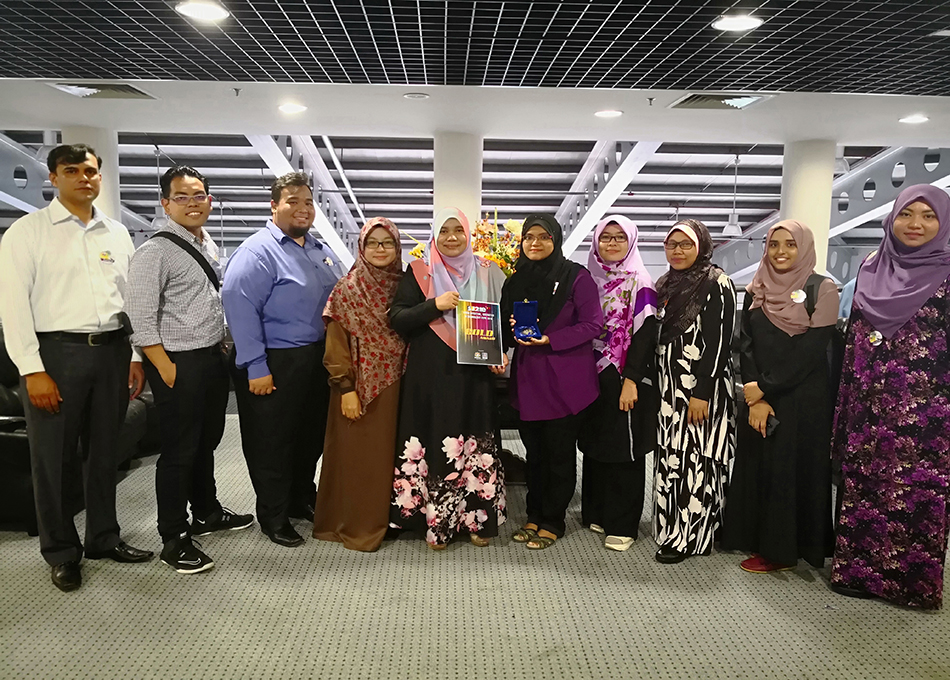 A silver medal was also awarded to another innovative project entitled "Natural Smart Water Control Gellant" which uses a special solution to control water flow from oil reservoir that could lead to devastated losses to oil producers.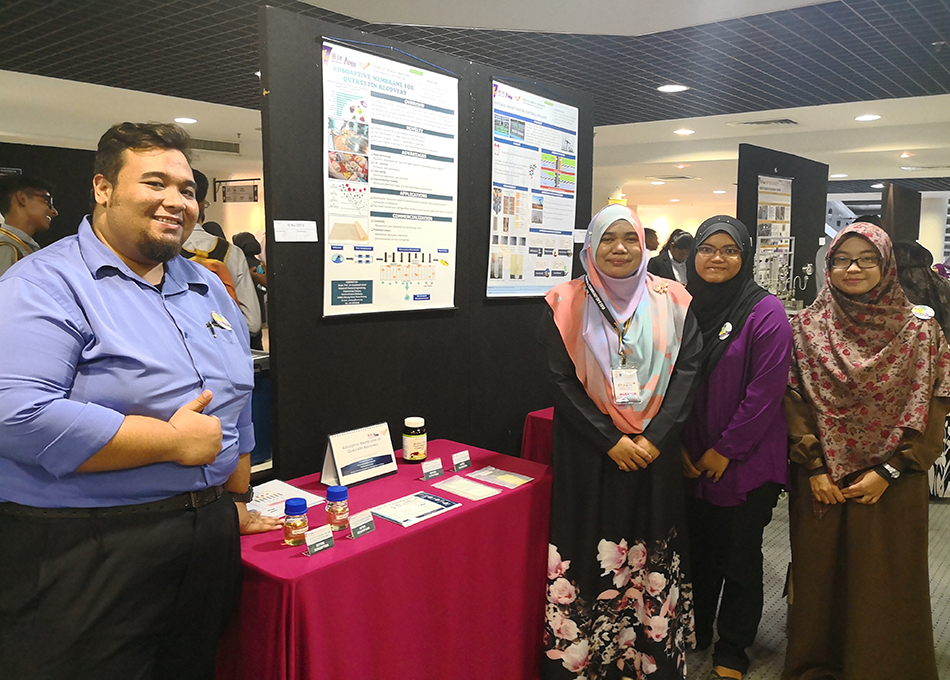 Siti Nuraffini Kamarulizam, Aiizat Ikhwan Abdul Jalil, Momina Anees are among the postgraduate students within Dr. Suzylawati's group involved in this project.
"Nature-Inspired Membrane Coating" is the third research projects by Suzylawati Ismail, Faraziehan Senusi, Syahida Farhan Azha and Muhammad Zahid Mahmood that received a Bronze medal. A bio-mimicry membrane coating from mussel's foot serves as an emerging solution for membrane-based oily wastewater treatment.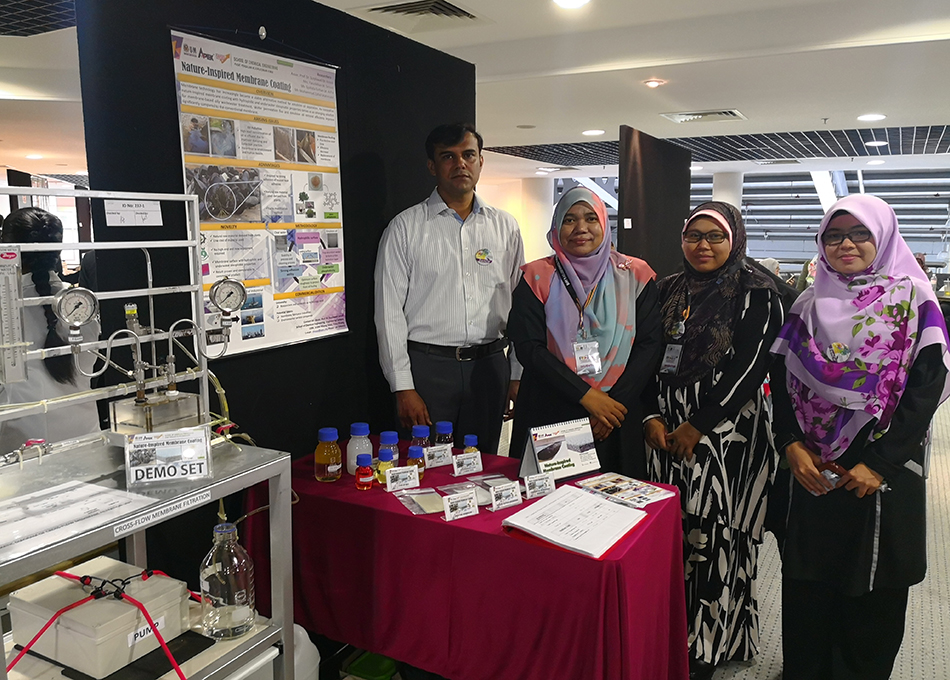 The School of Chemical Engineering congratulates Suzylawati's team for bringing back multiple awards during the expo, which was held at the Advanced Materials Research Centre (AMREC), SIRIM Berhad from 17-18 April 2018.