SCE Researcher Participated in Malaysia Technology Expo 2019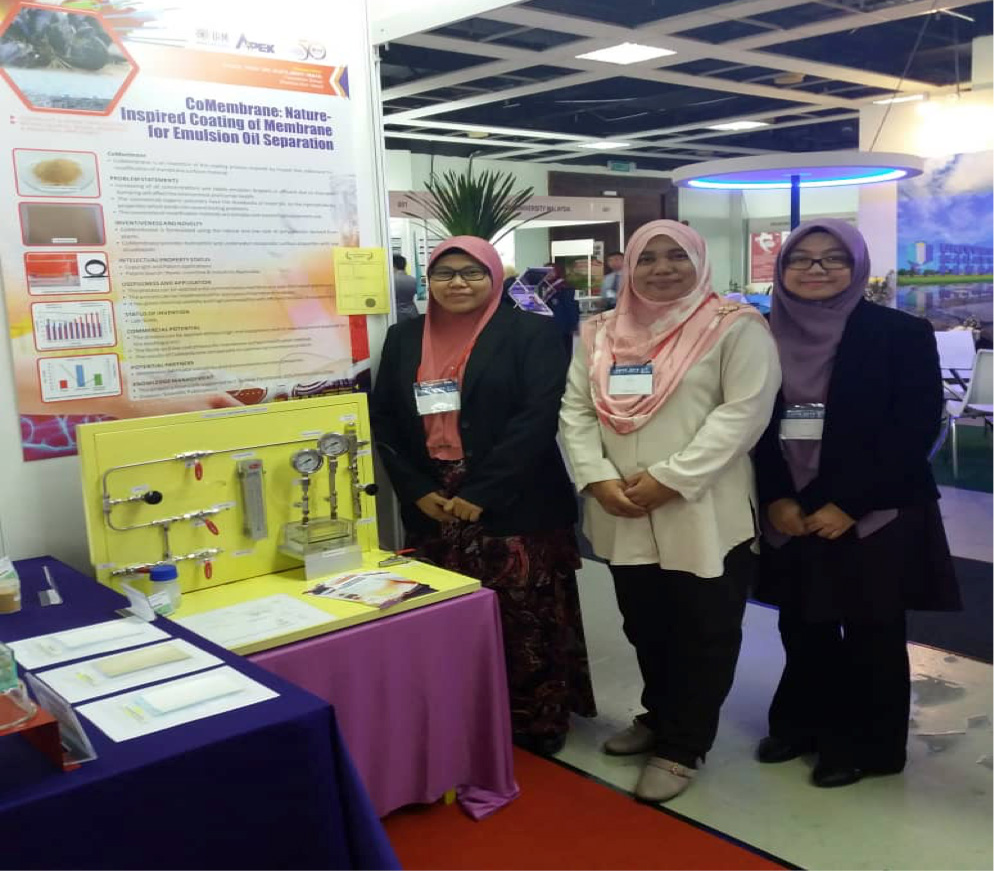 21-23 February 2019; 18th Malaysia Technology Expo, MTE has been successfully held in the federal capital's Putra World Trade Centre, PWTC with the participants from around the globe including Saudi Arabia, Croatia, Poland, Iran, Taiwan and our neighbouring Asean partner; Indonesia.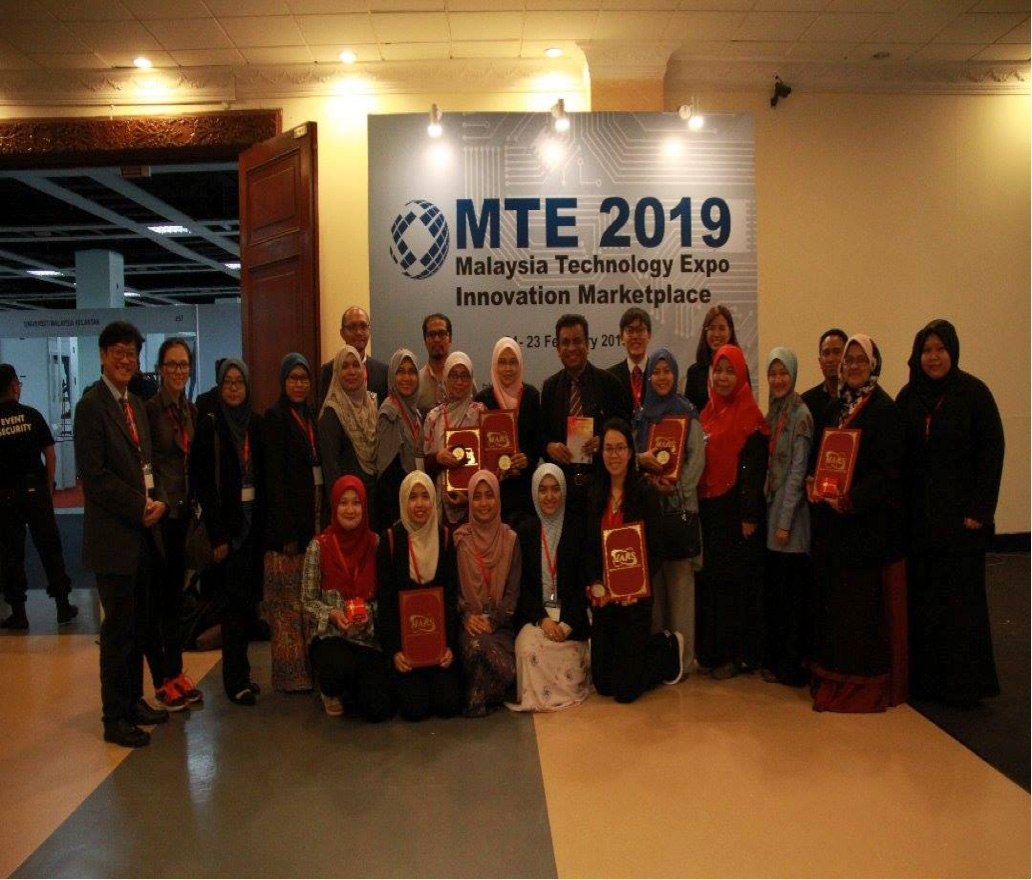 With this year's theme, "Asia's Inventions and Innovations Marketplace" the expo managed to group innovators and researchers from universities, research institutes, schools and organisations to showcase their products, prototypes and innovative inventions during the 3-day event. This would provide a platform for inventors and researchers to further discuss the way forward through smart partnership and collaborations.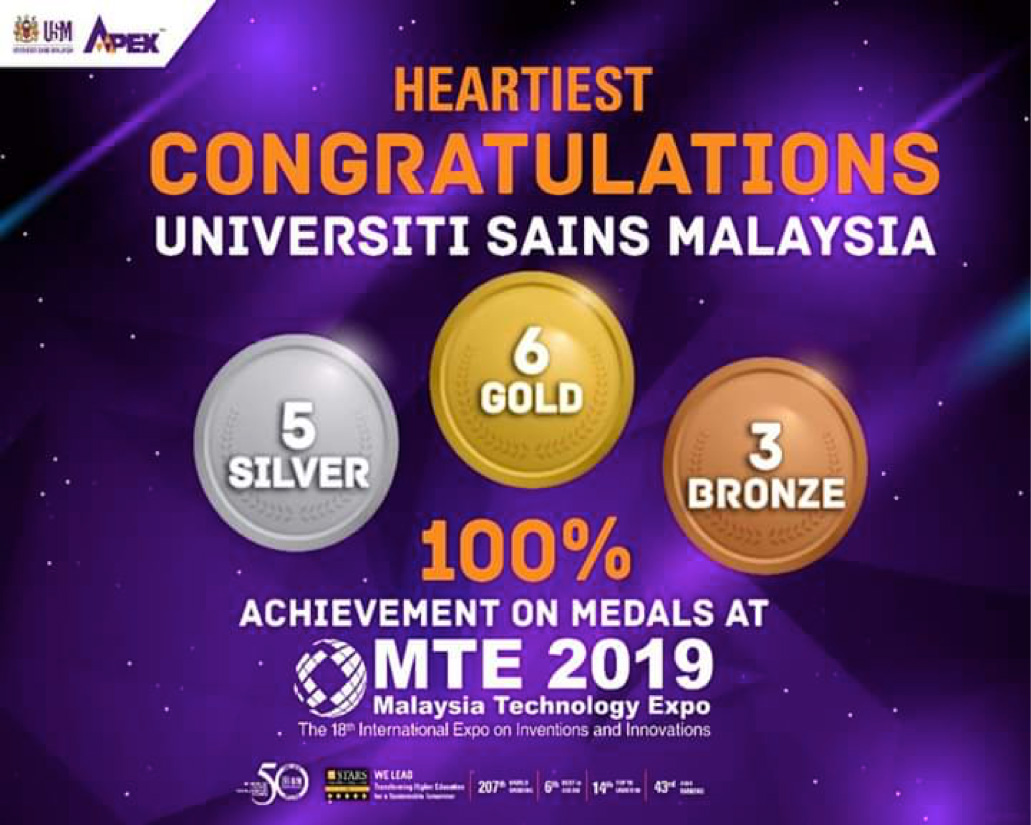 MTE has been a frequent stage for Universiti Sains Malaysia to take part and compete among the world's renowned researchers. This year, the School of Chemical Engineering was led by Associate Professor Dr. Suzylawati Ismail was among the 14 other USM's delegates joining the expo. Her project on "CoMembrane: Nature-Inspired Coating of Membrane for Emulsion Oil Separation" was presented by the two postgraduate students; Faraziehan Senusi and Shazlina Abd Hamid. The project on coating process for membrane surfaces modification inspired by adhesives of mussel foot bagged Bronze Medal during the expo.

All together the USM delegates shined at MTE 2019 with 100% achievement on medals with 6 golds, 5 silvers, 3 bronzes and 1 special Croatia Innova award.