USM Student Win First Runner Up Award In RCEUC 2019
The Regional Chemical Engineering Undergraduate Congress (RCEUC) is an annual event organised by the Department of Chemical Engineering, University of Malaya (UM), in collaboration with UM Chemical Engineering Undergraduate Club (CEUC) and is supported by Institution of Chemical Engineers (IChemE). It serves as an avenue for chemical engineering undergraduates to present their final year projects (FYP) at national level.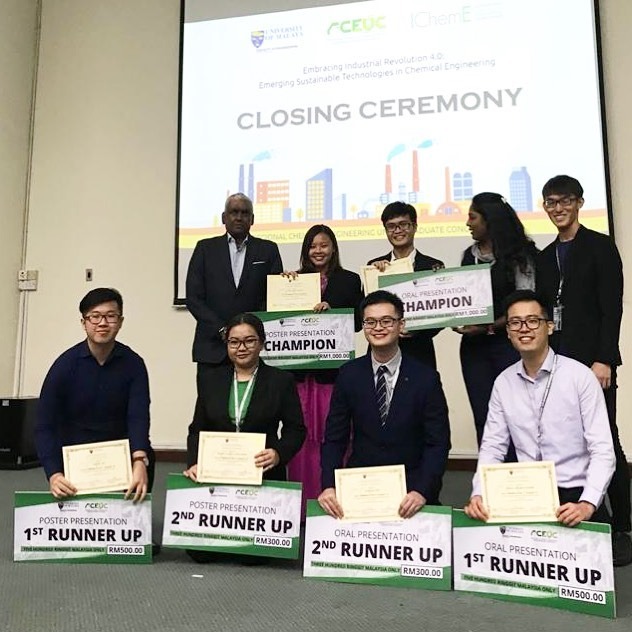 The congress also aims to acquaint undergraduates with the latest cutting-edge development, latest research and innovation in various aspects of chemical engineering and related disciplines. It is a medium for effective exchange of ideas to advance research and development initiatives in various fields of chemical engineering, nationwide and even internationally, which will improve participant's marketability and competitiveness in the future. There are over 90 participants from local and international universities joining RCEUC 2019 which has the theme of 'Embracing Industrial Revolution 4.0: Emerging Sustainable Technologies in Chemical Engineering'.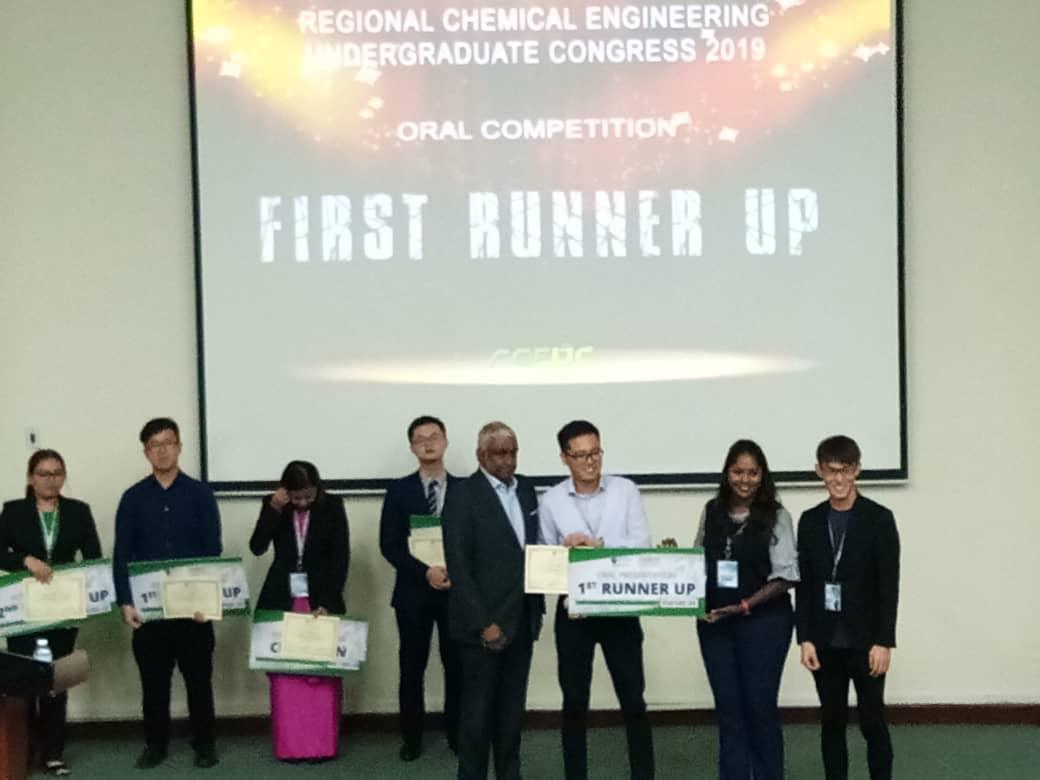 Four final year students doing FYP projects across different research fields have been selected to represent the School of Chemical Engineering, USM in the competition. One of the student participants Danny Hartanto Djarum who presented his FYP titled "Nonlinear CSTR Control Through the Application of Model Predictive Control (MPC) & Designing Real Time Mobile Monitoring System" supervised by Professor Ir. Dr. Zainal Ahmad won the first runner up award for the oral presentation category. The School would like to congratulates Danny and other participants for the achievement and commitment given by them in representing the School.