Analytical and Fabrication Services Promotion Tour
15th November 2019 - A team of Analytical and Fabrication Services of a School of Chemical Engineering led by Dr. Azam Taufik Mohd Din (Infrastructure Manager) accompanied by Mrs. Rosni Mohamad Yusof (Laboratory Manager), Ms. Azrina Aziz (Reasearch Officer), technical staffs involved Mr. Shamsul Hidayat Shaharan and Mr. Mohd Faiza Ismail went to Universiti Teknologi MARA (UiTM), Permatang Pauh, Penang Branch yesterday for a promotional tour. The team was hosted by Dr. Norhaslinda Nasuha, Head of Chemical Engineering Programme in Smart Classroom for meet & greet session, a short presentation and followed by discussion with the potential clients.

The tour aims to promote the analytical and fabrication services provided by the school. Design and fabrication services consist of equipment design, fabrication, installation testing and commissioning, equipment services and training services. School of Chemical Engineering's workshop has a variety of equipment/machinery to produce quality products for customers such as lathe machine, milling machine, TIG and MIG machine, grinding machine, portable drill and complete tools.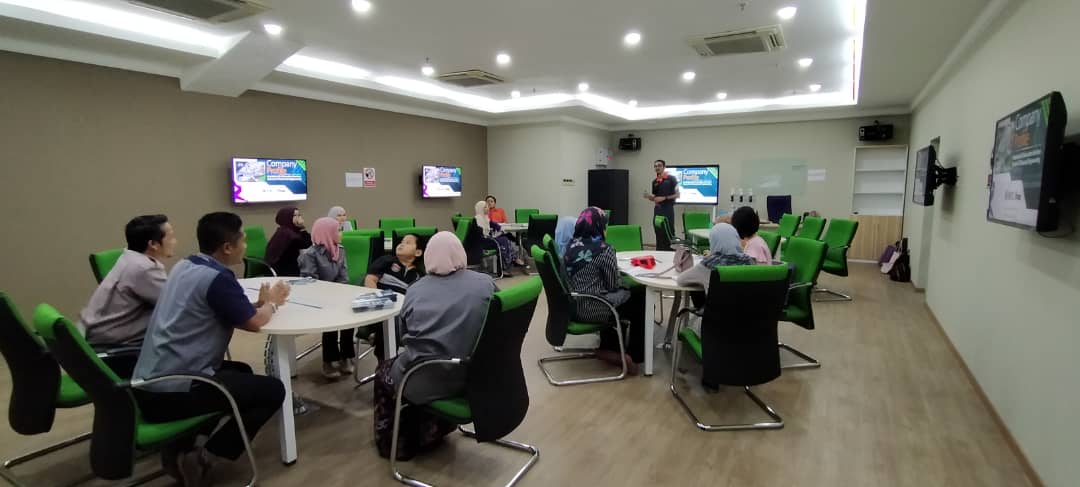 Dr. Azam Taufik Mohd Din is delivering a promotional talk on analytical and fabrication services.


Staff visited the laboratory to see the equipment available at the faculty.


It is hoped that this visit will create good relationships and will work together to meet the needs of the research field.
Text by : Mrs. Rosni Mohamad Yusof & Ms. Azrina Aziz
Photo by : Mr. Shamsul Hidayat