Universiti Sains Malaysia Enters Symbiotic Research Collaboration with Lotte Chemical Titan Holding Bhd (LCT) to Drive Circular Economy for Plastics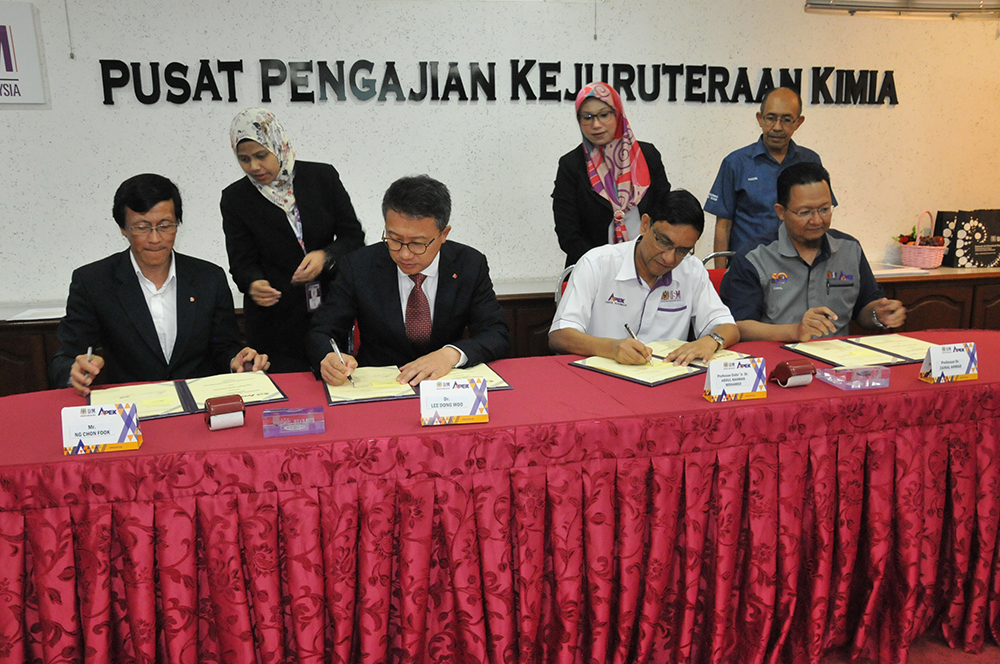 26 December 2019, Universiti Sains Malaysia is holding a R&D Agreement Signing Ceremony on 26th of December 2019 to mark the start of research collaboration between the School of Chemical Engineering Universiti Sains Malaysia and Lotte Chemical Titan Holding Berhad in the area of co-pyrolysis and catalytic co-pyrolysis of plastic waste and lignocellulosic waste into high-quality bio-oil. This project is a two-year project from January 2020 with Professor Dr. Bassim H. Hameed as Project Leader and Professor Dr. Mohd Azmier, Dr. Azam Taufik Mohd Din and Dr. Hamizura Hassan (UiTM) as co-researchers.
The research project is a part of the research study intended to explore value–added opportunities for plastic waste management in an effort to support and drive circular economy for plastics in Malaysia. Through the agreement, LCT will be providing research funding of RM200,000 to USM for a two-year research project that are expected to complete by 2022.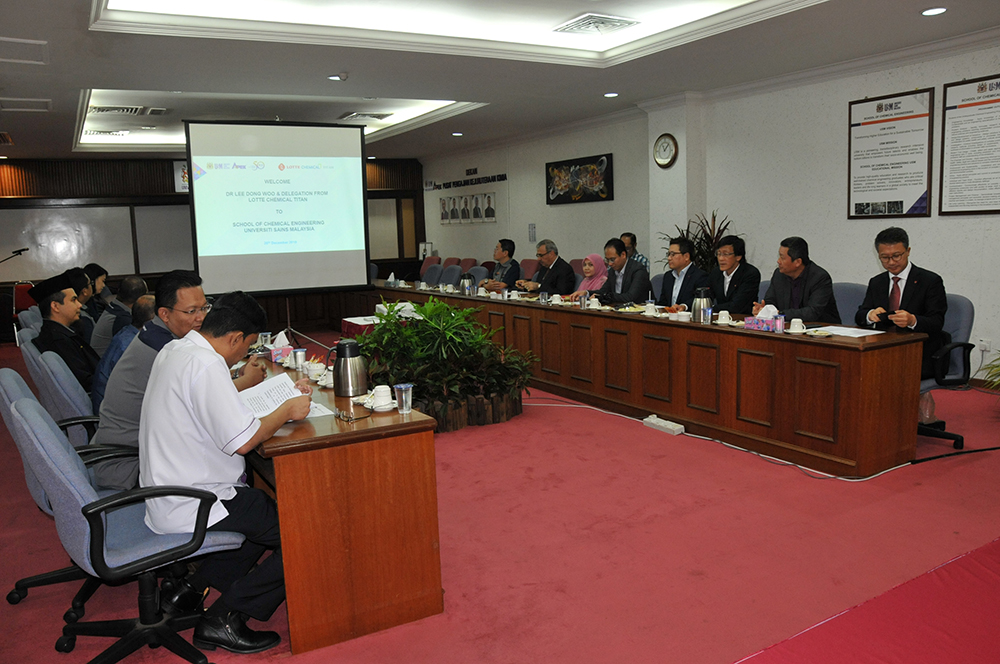 The Research and Development Agreement signing ceremony today between USM and LCTC signifies the importance to enhance and to strengthen the bilateral university-industry relationship.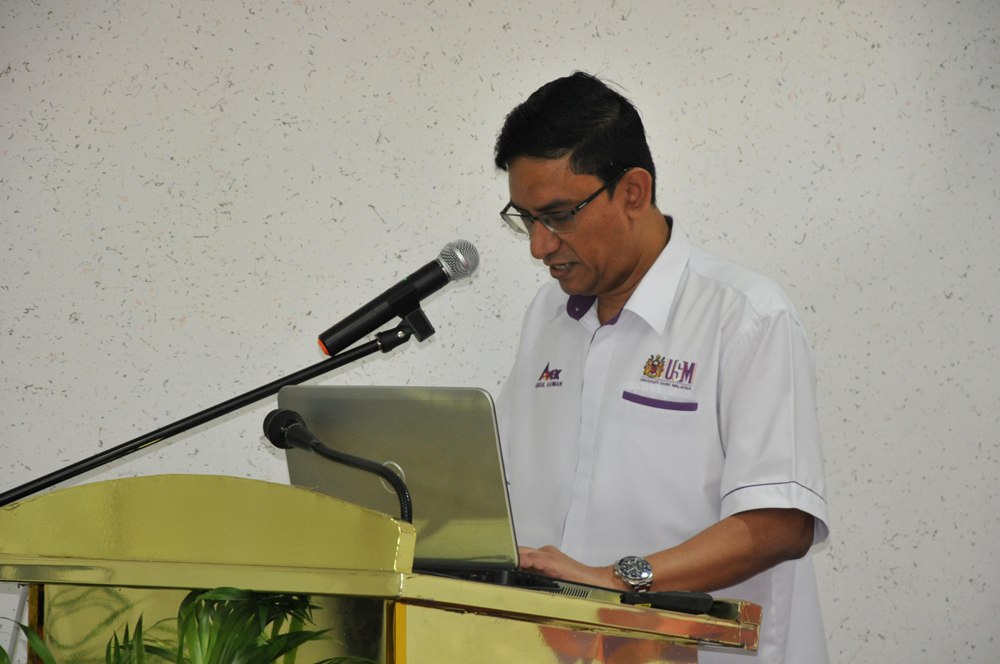 "The industry may need to be dependent on the university not just by benefiting from the skilled workforce produced by the Universities but taking advantage of the vastness of the base knowledge produced by the universities from its many fundamental based research discoveries. After all, the universities are full of talented people with novel ideas and interesting approaches which the industry can tap into. Some of these ideas may potentially be translated or used in the design of new products or innovations." said Professor Dato' Ir. Dr. Abdul Rahman Mohamed, Deputy Vice-Chancellors, Research and Innovation from USM during the ceremony.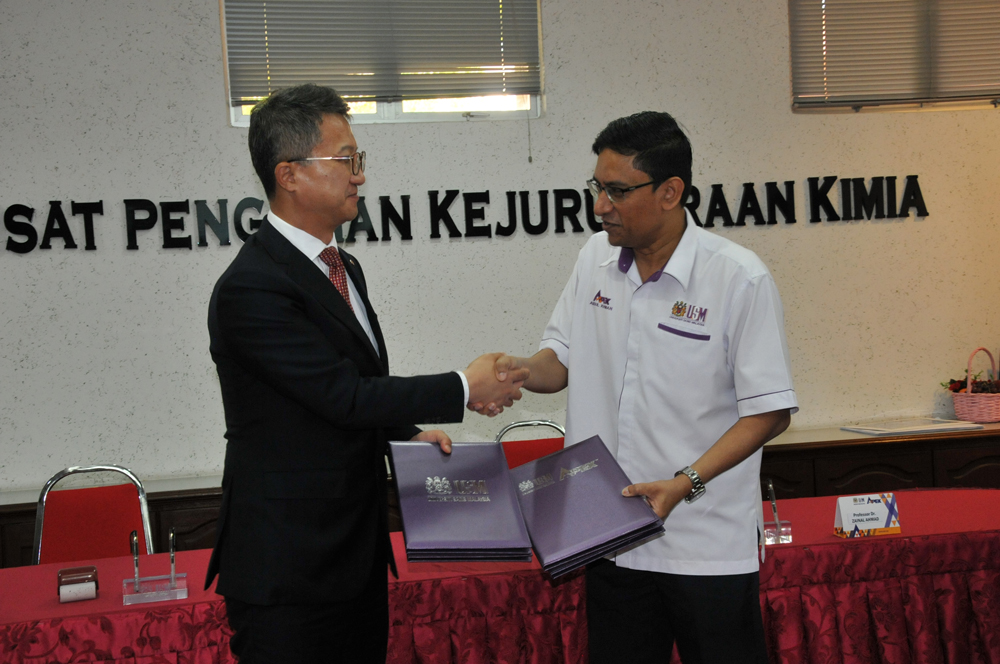 The University-Industry Engagement concept at USM involves a strategic scholarly partnership between USM and industry. By this strategy, partners commit to contribute and collaborate with one another in the fields of research, professional development and such other scholarly activities as are relevant and mutually beneficial to the university and industry. The partnership implements ground-breaking projects and programs which apply research ideas and concepts to meet the social, economic, knowledge and skill needs of communities. The expected outcome from this partnership will be reflected in the refinement and enhancement of the sustainability of both industry and the university, and their contributions to national development and enrichment.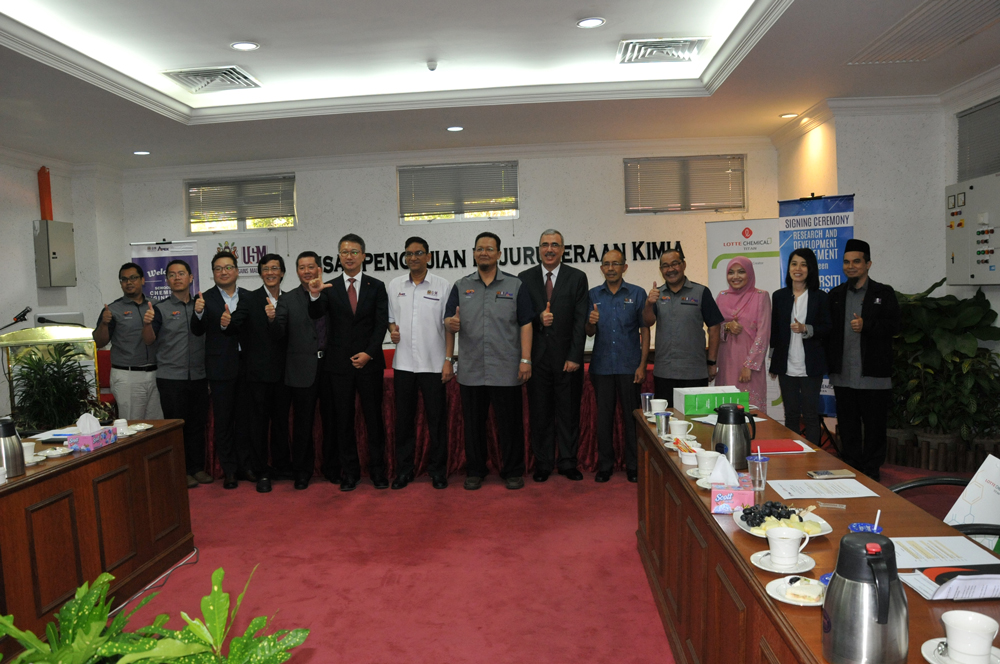 Text by : Associate Professor Dr. Suzylawati Ismail